The intrepid GRTR! reviewers have been giving their view and their selection as ever reflects wide-ranging tastes and critical analysis with healthy differences and agreements emerging.
You can cast your own vote (below) to influence the final selection of Top 5 albums.
It's been a long wait but well worth it, as the band return to top form.
New vocalist and new band members make for rich and varied album full of quality rock tunes.

4. PAGAN'S MIND Heavenly Ecstasy
Every time he keeps topping his last album, no mean feat given the quality of music Neal Morse & co. keep producing. My favourite prog rock release of the year along with Credo.
Their masterpiece where all their musiical marvels fall into place. If you like IQ, Arena, Fish do try this album pronto.
Been waiting many a year to see Night Ranger and they were superb. Now can we have Survivor and Boston over next?
Mike Peters is a perfect fit for Big Country and the whole band seem to have a blast on stage.
Sadly the only time I saw Chitty Sompala fronting the mighty PQ but at least I discovered the delights of Neonfly
Simply stunning, from the music through to the stage show. Really hope they come back soon and be nice to see the Christmas show on UK soil.
Benoit David looks comfortable on stage and fingers crossed this line-up can record another new album & tour again very soon.
Heard many good things about them and they have delivered an excellent album

Lows
Where are the next set of arena sized bands? The Answer, Airbourne etc can just about fill the Apollo's of this world but in 5-10 years who will take over from the classic bands who are winding down like Judas Priest, the Scorpions etc.


David Randall (Managing Editor)
Top Albums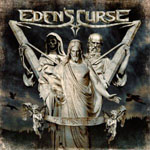 1. EDEN'S CURSE Trinity
It's one of the great modern tragedies that EC haven't been able to capture a much wider audience. Their third album was filled with engaging and frequently anthemic songwriting and should have marked the zenith of their four year history. The loss of founder-member and singer Michael Eden further complicated their career trajectory.
2. CHRIS OUSEY Rhyme And Reason
Best known for his work with Heartland, this could be the album to break the mould and get Chris out to a wider audience. One of the better melodic hard rock albums, consistent and always with a sense of purpose plus sterling work from Mike Slamer and Tommy Denander.
3. CHANTEL McGREGOR Like No Other
Chantel is an attractive young girl and it seems a shame that she might get saddled with well meaning if somewhat beer-bellied stalkers like me in the audience. Perhaps her debut subtly recognised that as she aimed at a more mainstream audience.
This was a surprise album, because it straddles not just blues (for which she has earned her spurs on the Festival circuit) but commercial pop/rock. A performer certainly deserving of wider acclaim and a great and perhaps unexpected debut.

4. EARTHPRAYER Nine Days
One of those rare albums that grabs you immediately. Superior organic bluesy rock and a band that - if there is any justice - should be a contender in 2012. Certainly Saint Jude should be nervously looking over their collective shoulders although judging by early live reviews a little more is needed in the stagecraft department.

5. MAGNUM The Visitation
Magnum's last couple of albums haven't always been immediate - not that it's a bad thing - but their latest studio offering demands and repays repeated visits rather than a quick fix. There's more depth and some great moments, a fitting siren for their marvellous 40 year achievement. And they are our Ambassadors in 2012!!.
Top reissue
TODD RUNDGREN Various (Edsel)
Rundgren's back catalogue has been consistently recycled but the Edsel reissues attempted to restore some purpose to the packaging and with bonus tracks where possible. Sometimes patchy in musical content but a worthy exercise nevertheless.
Edsel also did a good re-packaging job on the Doobie Brothers seventies albums whilst US label Cleopatra released several exquisite box sets including Nektar and Hawkwinf complete with poster and badges. EMI continued their excellent multi-CD box sets including Be Bop Deluxe, Edgar Broughton Band and Hawkwind which make excellent (and comprehensive) introductions to back catalogue.
Top gigs
1. PAUL RODGERS Manchester Apollo
40 years on and the classic songs - and Rodgers' voice - sound better than ever.
2. FOREIGNER, Manchester MEN
A back catalogue to die for and played with real energy, any doubts about the band's renaissance and the almost endless recycling of old material were put to rest with a simply fantastic and polished show.
3. STEVE LUKATHER, Club Academy, Manchester
Smallest of the Academy venues, creating the intimacy of a small jazz club. Topped with a sublime version of 'Song For Jeff'/'Don't Say It's Over'.
4. MAGNUM, Tivoli, Buckley, N.Wales
Magnum reminded me just why I became obsessive about the band in the 1990s. A 40 year history of some magic moments, not least Bob Catley's vocals and Tony Clarkin's songwriting and an energised 'Brand New Morning' from their 2004 album reiterating why they are still so relevant, and durable. And they are our ambassadors for 2012!!
5. LOVE AND MONEY, The Met, Bury
I have always been an admirer of James Grant and have followed his solo career since the 1990s. With the almost-original line-up reconstituted this was a superb and evocative trawl through two seminal albums: 'Strange Kind Of Love' and 'Dogs In the Traffic'. Wonderfully executed and songs played and sounding better than back in the day.
Lows
Missing The Zombies on their 50th anniversary tour, and finding out that because of public sector strike action affecting the venue it had been moved forward a few days.
Not getting to any of the Whitesnake gigs, and the apparent lack of press passes. With Coverdale's voice in hiatus, makes you wonder whether this band has now run its course.
Soap-box Rant
There's too much recycling going on both of back catalogues and bands, not all of it bad of course but a great chasm will be opening up as rock gets old. The lack of budgets or tour support is not helping new bands gain a foothold and the larger labels play safe recycling back catalogue and 'heritage' rock.
On the same theme, the incessant repackaging of old music and re-recording/re-mixing of previous tracks. Good work for Steven Wilson, though.
Next Big Thing
TOUCHSTONE (Featured artist, September 2011)
This band have been delighting their audiences this year and are growing in confidence.
TOXIC FEDERATION (Featured artist, July 2011)
'Distance' confirmed this band as contenders, an infectious blend of hard, anthemic rock. A change of vocalist shouldn't deter them from further progress in 2012.
CODE OF SILENCE
Produced by Paul Logue of Eden's Curse, this band could be the new heroes/saviours of melodic/hard rock with a debut album due in 2012.
You can hear David on Get Ready to ROCK! Radio, Tuesdays at 16:00 with new releases and Sundays 22:00 with a mix of new and classic rock.


Joe Geesin
Top Albums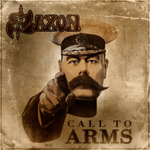 1. SAXON Call To Arms
Classic Saxon with an equal mix of the modern epic slightly proggy metal with a nod back to the punky NWoBHM roots. British metal at its very very best and no argument. I dare you to defy this call to arms.
2. RHAPSODY OF FIRE From Chaos To Eternity
Latest and last in the series and features Christopher Lee; is just the most brutal operatic power metal that focuses more on the guitar but still with the baroque structures and a touch of choir / orchestra.
Mindblowingly shit fucking good. Why Classic Rock and the general public haven't cottoned on to this band is just criminal
3. FREEDOM CALL Live In Helluctia
Melodic power metal that's big on vocal harmonies. This live album celebrates their best material with energy and power.
4. NIGHTWISH Imaginaerum
Gothic, operatic female fronted power metal that's more accessible than most
5. TRANS SIBERIAN ORCHESTRA new album
Overblown orchestrated prog rock that make Pink Floyd look like a half powered tea party, featuring Megadeth's Al Pitrelli and members of Savatage.
6. GIRLSCHOOL Hit And Run revisited
A great new take on the classic Hit And Run album with the new line-up recreating the classics of old with the new modern sound. Features Doro Pesch too - all as gorgeous to listen to as to look at.
Top reissues
1. WHITESNAKE Box O Snakes
11 disc of classic Ol' Cov that makes you realise just how ignorable the recent Whitesnake are. Almost everything you need from 78-82. Now if only they'd treat Slide It In the same way and I'd be happy.
2. JUDAS PRIEST Single Cuts (20CD box)
Deliberately aimed at the fan - ie me - and what a fantastic package! All their 20 UK CBS singles in replica card sleeves with a booklet and box. Now if only I could afford it
3. NAZARETH The Nazbox
4CDs of hits, live and unreleased rarities, BBC tracks and demos. A lot missing but it's still great stuff from Salvo / Union Square who have done such great catalogue work from these much overlooked Scots
4. BLACK SABBATH Born Again
My fave Sabbath LP given the full and well deserved remasted with bonuses that include the '83 Reading set.
Top gigs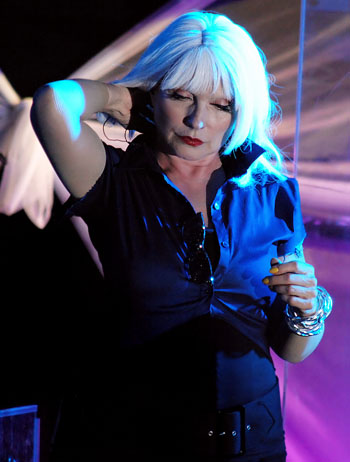 Photo: Steve Goudie
SAXON Shepherd's Bush
TRANS-SIBERIAN ORCHESTRA Hammersmith Apollo
PETER FRAMPTON Hammersmith Apollo
TOTO Hammersmith Apollo
BLONDIE Kew Gardens
JUDAS PRIEST/ Michael Monroe (High Voltage)
Next big thing
SEVENTH SIN
Highs
Interviewing Rhapsody Love this band
Seeing Toto play a fantastic version of Africa first hand
Interviewing TSO
Interviewing Girlschool, Nightwish, James May (Top Gear), Michael Monroe, Steve Davis (the snooker player) and Lamb Of God, who's Randy Blythe is just a lovely guy
Getting my Steppenwolf feature / interview published with John Kay liking the article
Getting a preview of the Pink Floyd remasters, a listen on David Gilmour's studio house-boat.
Lows
Reports that the Freedom Call gig at the Underworld was half empty
Thin Lizzy's sound at High Voltage
The Metal Hammer Stage at High Voltage
The cost of beer/food at High Voltage
Dream Theatre headlining the main stage at High Voltage, when you consider who hasn't played at the festival.
Classic Rock's self serving repetition, hence ignoring so much good music such as Freedom Call and Rhapsody.

Find out more about Joe at www.joegeesin.com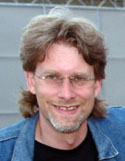 Andy Nathan
Top albums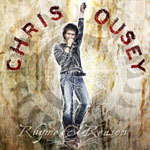 1 CHRIS OUSEY Rhyme and Reason
The Heartland and Snakecharmer singer gets the big songs and production his talent deserves thanks to melodic rock legends Mike Slamer and Tommy Denander.
For a quarter of a century, Chris Ousey has been one of the UK's unheralded vocal talents, his distinctive, breathy style gracing a series of quality releases with Virginia Wolf and Heartland, but only now has he released a solo album.

With all respect to long-time Heartland collaborator Steve Morris, this release has Premier League resources put behind him. Two almost God like figures in cult AOR circles, ex City Boy and Mike Slamer and Tommy Denander, share the guitar and keyboards, with the former producing and the latter co-writing all the songs.

The stellar line up is rounded out by veteran and Snakecharmer bandmate Neil Murray on bass and master drummer Gregg Bissonette. Sometimes all-star collaborations can be less than the sum of their parts, but this is a thrilling album of melodic rock with a sense of adventure without losing the direct melodies.

The production sounds great, even though Chris' vocal diction could be a bit clearer and it takes a glance at the inlay card to fully appreciate some interesting lyrics.

The opening duo The Mother of Invention and Motivation could be missing Steelhouse Lane songs with that big beefy sound Slamer patented on their classic Slaves of the New World album. Only five songs in does the urgency drop with Chemical High, which has a more spacious, hi-tech feel almost going back to Virginia Wolf days.

On Any Other Day has a chorus with hooks bigger than those on Meatloaf's coat rail, Don't Wanna Dance almost emulates it, and By Any Other Name has a relentless chorus and is another with a real Steelhouse Lane feel. Natural Law closes the album closes on a more downbeat, yet still stirring, note.

With Chris Ousey now teaming up with established figures like Micky Moody and Harry James in Snakecharmer, the moment is right for his secret to be out, and this album rightly puts him in the spotlight. **** 1/2

Review by Andy Nathan

2. ALFONZETTI Here Comes the Night
Good songs turned into special ones by the now Red White and Blues man, one of the best singers in the business.
3. AIRRACE Back from the Start
A triumphant if short lived return with a mix of massive AOR hooks and surprisingly meaty riffs topped off by Keith Murrell's ever superb vocals.
4. FATE
The Danes unexpectedly back to their best with an album full of great keyboard/guitar duels and crystal clear vocals.
5. BLACK STONE CHERRY Between The Devil And The Deep Blue Sea
Rising southern metallers move into mainstream Nickelback or Shinedown territory with stunning results
Honourable mentions
Toby Hitchcock - Mercurys Down
Whitesnake - Forevermore
Journey - Eclipse
Work of Art - In Progress
Night Ranger - Somewhere in California

Top gigs
With two exceptional USA festivals in Summerfest and Moondance, plus Firefest being the mecca for melodic rock as usual, it has been a vintage year and almost impossible to chose but here goes-
1. PAUL RODGERS Moondance Jam, USA
The voice of rock has a back catalogue to die for and has vastly improved his stage act over the years - his gig at Southend was great enough, but this one on a hot full moon night as darkness fell in the Minnesota countryside was extra special.
2. NIGHT RANGER O2 Islington Academy
Their first UK show in 26 years nearly didn't happen after delays at customs, but they rocked the Academy with an exuberant performance and a set chock full of American classics - don't leave it so long next time!
3. DOWNLOAD Saturday (second stage)
One gem after another with DIO DISCIPLES paying worthy tribute to the master, MR BIG's exquisite musicianship, some classics in a mercurial set by CHEAP) TRICK, TWISTED SISTER's incredible energy, topped off by one of the most enjoyable shows I've ever seen Alice Cooper put on, all in front of an old school atmosphere on the second stage.
4. THIN LIZZY Hammersmith Apollo
I was worried whether the new line up would further tarnish the Lizzy legacy, but Ricky Warwick was a revelation, and Scott Gorham's rejuvenation and Brian Downey's return all did justice to one of rock's best back catalogues
5. URIAH HEEP and Martin Turner's Wishbone Ash- Brighton Centre
Classic rock doesn't come much more classic than this and Heep, with a well balanced set, have never sounded better or heavier.
Honourable mentions:
Coney Hatch, Jimi Jamison, Mitch Malloy - Firefest; 38 Special and the Outlaws - Moondance; REO Speedwagon, Styx, Peter Frampton, Kansas and America - Summerfest Milwaukee; Bon Jovi - Bristol City FC; Y and T- Relentless Garage; Air Supply - Jazz Cafe; Keel - Camden Underworld; The Darkness- Hammersmith; Stray - Borderline; Big Country - O2 Academy Islington; Journey, Styx, REO Speedwagon - Wembley Arena

Next big thing
THE TREATMENT
An unadventurous choice as they have major label backing, but I was blown away by the talent and old school swagger of the young Cambridge-based band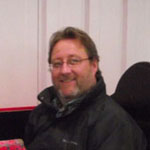 Top albums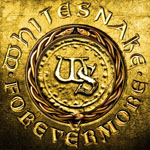 1. WHITESNAKE Forevermore
The guitars seem to have finally found a happy medium, and are reined in much more than on "Good To Be Bad". The production is also warmer, and the whole record hangs together really well.
2. DEMON'S EYE The Stranger Within
An album that has more than a passing resemblance to "Stranger In Us All" era Rainbow! Well, I suppose it's a change from impersonating Deep Purple.
3. REBEKAH FINDLAY Northern Skies
More of a contemporary folk singer than a trad. arr, with nods to the seventies singer-songwriter movement, but even the most ardent Arran clad folkie will find something to love here.
4. JOHN PARR Letter To America
A 2CD electric / acoustic offering, with Mr Parr in fine voice, as he takes on the classics and not so classic.
5. NICOLE ATKINS Mondo Amore
She touches on folk, blues, country, soul and pop, and there are some riproaring tunes dotted in amongst the angst, with the meat and potatoes of 'You Come To Me', as straightforward and thrusting as they come.
Top reissue

TRAFFIC John Barleycorn Must Die
Deluxe Edition - the kind of record that only seemed to be made in the seventies when you could mix up jazz, blues, folk and even the odd bit of prog, and have a hit album

Top DVD

MOTORHEAD The Wörld Is Ours - Vol 1
Everywhere Further Than Everyplace Else - it's Motorhead, fool!

Next big thing

SHARI PUORTO
After a few releases, "Real" should be the album that pushes her mix of blues, soul, funk and some swampy vibes to the next level.
You can hear Stuart on Get Ready to ROCK! Radio, Thursdays at 20:00 with 'Rockin The Blues' and weekends with his Profiles series.


Pete Feenstra (Features Editor)
Top albums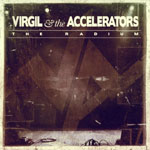 1. VIRGIL & THE ACCELERATORS The Radium
Mystic Records MYSCD205
It's so rare for any band to work up the kind of intensity levels that make this album such a fire cracker. The licks, the grooves, the songs and a lively but classy mix allied with Virgil's tough vocal are all that you could ever want from a rock/blues album like this.
2. BEN WATERS Boogie 4 Stu: A Tribute To Ian Stewart Eagle Records EAGCD 441
From the choice of music and guests (including Jagger/Richard, PJ Harvey) right through to Peter Blake's art work, which at first glance looks like cross between Stu and Ben, 'Boogie 4 Stu' is the perfect tribute to Ian Stewart.
As Keith Richard once said of him; 'To me the real Stones sound was gone after Stu'. 'Boogie 4 Stu' is a superbly conceptualized and well played album by Ben Waters, who as Stu's natural successor excitingly brings to life both the man and his music.

3. HENRIK FREISCHLADER Still Frame Replay Cable Car Records CCR 0311-35
Henrik's playing effortlessly recalls the Peter Green of yester-year and he is a vocalist with a deep affinity to both JJ Cale and Steve Miller. He is also a songwriter unafraid to delve into his own psyche.
And as a German musician playing his own brand of understated blues rock grooves, this new album puts him in an unassailable position to banish any potential mischievous questions such as 'can Germans sing the blues?'

4) WARREN HAYNES Man In Motion Provogue PRD7340

If like me you didn't always get the over extended jamming intensity of Gov't Mule then, 'Man In Motion' is Warren Haynes in a more accessible vein marrying classic soul with deep blues, three part harmony singing and the kind of inspirational jamming that only comes from a cooking band.
5. = DAVE JACKSON BAND DJB Gig Oil Records BOR CD01

Just like a horse that wins a race on the blind side, the Dave Jackson band steal a place in my 2011 top ten with an album that transports you back to the early 70's in power trio mode.
Dave Jackson is a born again blues man, a former New Orleans based UK expat who took up the guitar with his bass playing partner Jan (think Andy Fraser).
The end result is Paul Kossoff reborn with Winwood meets Paul Rodgers vocals. Then there's his guitar playing, a heavy toned, but fluid style given to jamming a tune or two, lovely stuff!

5. = STONEY CURTIS BAND Cosmic Connection Provogue PRD 7232 2

'Cosmic Connection' is that rare thing, a studio album full of pulverising psychedelic tinged rock blues The twelve tracks rarely waste a note as Stoney rocks out with a deeply ingrained intensity and makes his guitar talk through a mixture of wah wah inflected, whammy bar mangled notes that rarely lose sight of feel and personal expression.
Top gigs
1. HIGH VOLTAGE FESTIVAL 2011 Victoria Park, London E8 24 July 2011

Great weather, well run festival with excellent turns by Thunder, Schenker and Black Country Communion, also enjoyed Curved Air, Tull with Bonamassa and St Jude.
2. JJ GREY & MOFRO/Marcus Bonfanti @ The Boom Boom Club, Sutton 14 May 2011

This was an organic 'feel good' ecstasy party for blues and soul fans. All the traditional elements of rock, r&b, funk, blues and soul seeped from every pore of a band for whom the heartfelt outpouring of songs like 'Lochlooser' transposed the heart of soul from the 60's to 2011.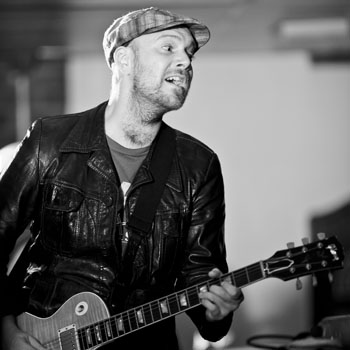 Photo: Adrian Gee
3. HENRIK FREISCHLADER BAND @ The Boom Boom Club, Sutton 16 September 2011

Henrik Freischlader and his band play the kind of retro tinged, groove laden rock-blues that recalls everyone from Robin Trower to Gary Moore while in his quieter moments he evokes the subtleties of Peter Green.
4. ZAPPA PLAYS ZAPPA @ The Brighton Dome 1 December 2011

ZPZ topped and tailed things as per Frank's early 80's shows, limbering up with the instrumental 'Heavy Duty Judy' and climaxing on 'Muffin Man' with the final stellar solo left to Frank on the big screen. This wasn't so much a collective flashback as a brilliant on going musical celebration of Frank's enduring 80 album legacy. A magical night.

5) CARAVAN/ CURVED AIR @ The Shepherds Bush Empire 8 October 2011
Magnificent return to form by both bands. This double helping of Caravan and Curved Air was a musical triumph with both hope and anticipation fully realised and at times exuberantly surpassed.
And on a night when the passing of time apparently stood still for three and quarter blissful hours, both bands stepped up to the plate.
Top reissue
MAN The Live Adventures of Man Retroworld MAN 1009
This is a 7 cd box set of presumably desk tapes will satisfy the palate of most Man fans in spite of the occasional technical glitch. Both mainstay guitarists Deke Leonard and Micky Jones are at their best, and they are joined by John Cipollina on recordings from both sides of the pond.
More significantly the band appeared to have updated their style and moved with the times on the evidence of songs like 'What A Night', 'Even Visionaries Go Blind' and 'Perfect Strangers' from the abortive German album. That said, as bass player Martin Ace quips, 'we thought we'd throw a private party', which suggests the band were a little ahead of their fans at the time.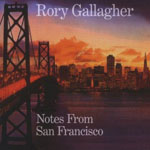 RORY GALLAGHER Notes From San Francisco Capo
If you ever had to explain the reason for the enduring legend of Rory Gallagher, and why he was revered by Hendrix himself, look no further than this live set.
For while the studio album finds Rory in a state of flux against a shifting musical backdrop, 'Live at The Old Waldorf' finds him in his element as one of the great rock- blues performers of his time.
Top DVD
THE DOOBIE BROTHERS Live At The Greek Theatre 1982 Eagle Vision EV303589
From circa 1976 onwards, the one time biker boogie band became transformed into a middle of the road, chart topping white boy soul outfit. This DVD covers that transformation with a great 'farewell show'.

SOUTHSIDE JOHNNY & THE ASBURY DUKES 'All I Want Is Everything' Eagle Rock EVDVD111
Compare & contrast Southside and his band, as raw post Springsteen starlets in 79 and the road hardened real deal in 92, both recorded for Rockpalast in Germany. Fun filed Interviews too

Next big thing

VIRGIL & THE ACCELERATORS
Discovered by Otis Grand at 12 years old, championed by Joe Bonamassa and encouraged by Kim Wilson, the impossibly young Virgil & The Accelerators are an incredibly talented young band.
Virgil is the most intense young guitarist I've seen all year and his brother is Keith Moon reborn on drums. VATA have already impressed on festivals, toured with the likes of Joanne Shaw Taylor, Robin Trower and Wilko, but have really made an impact with their debut CD 'The Radium' on Mystic.

Highs
Zappa Plays Zappa. I could have thought of several reasons not to go to this show, from the fact that all other Zappa projects seemed to dry up before this band hit the circuit, to the fact that the project smacks of a tribute band.
In actual fact incredible musicianship won the day as the sheer brilliance of this octet overcame any reservations, be they Ben Thomas's vocals or Dweezil's laid back countenance. By the time of 'Black Napkins', a brilliant 'Cheepnis', 'Carolina Hardcore Ecstacy' and a dance Contest on 'Dancing Fool' we were all hooked.
The multi instrumentalist/keyboard player Sceila Gonzales is a star in the making and the climactic 'Muffin Man' was the perfect finale with Frank on the big screen and Dweezil beaming on. Nostalgic maybe, but very much a case of keeping the Zappa legacy alive.

Also the unexpected return of Roy Harper who sold out London's South Bank on Bonfire night with Jimmy Page in attendance. His revival has come on the back of a new generation of roots rockers of which Scotland's Brothers Reid harmony driven album just missed my top 5 CD's of the year.

Also Nashville Stacie Collins the harp blowing hell cat. If there is a discernible parallel rock & roll universe bubbling under in the old 'Music City' then it's surely epitomised by the kick ass rock & roll band that is Stacie Collins & The Slim Vicious Boys.
Great and unexpected return to form with Biff Byford and Saxon on the 'Call To Arms' album, while Alter Bridge have finally found their own organics riff driven style and powerful vocal outside of the predictable Creed template.
Stonking New York singer song writer Willie Nile who proves there is room for a strong emotionally charged singer sing writer in the Springsteen vein but with an original lyrical twist.
Finally producer Kevin Shirley's ability to move from the post Zeppelin sound he gave Bonamassa to his impressive sense of presence on the excellent John Hiatt CD 'Dirty Jeans And Mudslide Hymns' (New West NWA3055 (2011) and the Beth Hart/Joe Bonamassa soul project Don't Explain (Provogue).
Lows

Despite the above, my biggest disappointment about rock in general has been the way the genre has become very lazy.
Too many bands have stopped producing and are relying on 're-interpreting' their back catalogue.
In the case of McCartney you can forgive listening to one of rock's great back catalogues, but there's an increasing thin line to be drawn between rock bands and tribute bands.
Joe Bonamassa fits the bill perfectly of course in terms of reinventing firstly the Brit blues-rock invasion and now he's turned his hands to soul with Beth Hart. A case of give the people what they want perhaps?

Also astronomic ticket prices, as well as West End venues that treat music fans like cattle, with a complete lack of 'customer care'.

Musically speaking Kenny Wayne Shepherd returned with scintillating chops but a lack of charisma.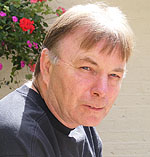 Top albums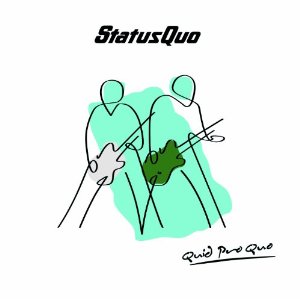 1. STATUS QUO Quid Pro Quo
Best album the band have done in years...
2. WHITESNAKE Forevermore
Real return to the bands 80s pomp.

3. JOE BONAMASSA Dust Bowl
Blues Rock at its very best.

4. LESLIE WEST Unusual Suspects...
All star line up....every track a winner.

5. EUROPE Live At Shepherds Bush
Easy, I was there, and had a great night.
Top reissue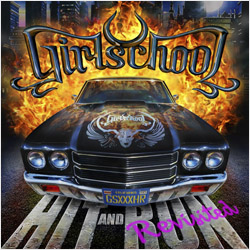 1. GIRLSCHOOL Hit & Run
Classic album reworked plus a couple of bonus tracks including Dio.

Top gigs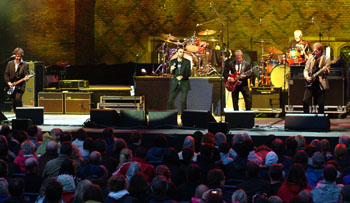 Photo: Noel Buckley

1. JAMES TAYLOR 02 London
Given a ticket in a box by a certain Mr Bromham.
Taylor was so good and intimate, that he turned the 02 into a small pub gig...Simply awesome.

2. = RINGO STARR Hampton Court
2. = BB KING Royal Albert Hall
Just to see two living legends that close.

3. EUROPE Shepherds Bush
Amazing night, think it was the atmosphere that made this gig, or was it one two many tipples...

4. STATUS QUO Greenwich
Back on the bands home turf,Quo were on fire,warm summer evening with the pimms flowing.

5. MICHAEL MONROE High Voltage
First act on and just blew everyone away.

Biggest Surprise
STAMPEDE
You would never know they have been away so long, hit the floor running.
Lows

For me it has to be The Standard in Walthamstow closing. It was my local gig, just a bus ride away, been there for years some great acts have played there...A real shame...
Next Best Thing

THE ANSWER
Great band, think they have to make serious inroads this year.
BETH HART ...great songs, a real star in waiting.



Top albums
THE PIERCES You & I
With their career at a dead end, Coldplay's Guy Berryman brings the very best out of sisters Allison and Catherine, and in the process crafts the retro pop / rock album of the year.

ELEANOR McEVOY Alone
Unscheduled solo practice sessions reveal the McEvoy X Factor - the songs, and a voice that could make the telephone directory sound like the best song ever written.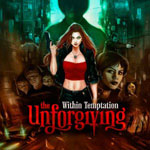 WITHIN TEMPTATION The Unforgiving
The Dutch symphonic rock masters take a massive step to towards the mainstream and kick the door down. Female fronted rock par excellence.

KATY LIED Winter Lightning
Soft rock doesn't get any better, and vocalist Kate Hartnett is in stunning form.

BLAME SALLY Speeding Ticket And A Valentine
4 albums in, and the 4 singer songwriters shift gear and move into the country / rock fast lane.
Honourable mentions:
Amy Lashley - Travels Of A Homebody - restrained, understated and enthralling folk / country / Americana.
Hydrogyn - Judgement Julie Westlake and Co continue to play to their strengths and go for bust.
Whitesnake - Forevermore - a fitting swansong should this be prove to be the 'snake's final offerring.
Eden's Curse - Trinity - 3 albums, 3 classics, but the departure of Michael Eden makes a fourth uncertain.
Tina Dico - Welcome Back Colour re-interpretations and new material from a peerless singer songwriter.
Top gig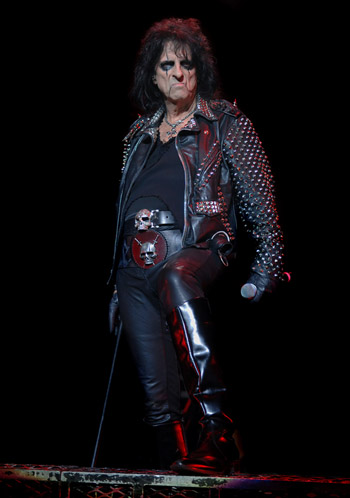 Photo: Steve Goudie
ALICE COOPER Manchester Apollo
Sometimes the theatrics mask the Coop's songwriting skills, but this was a masterclass in delivering classic, after classic. A living legend.

Next Big Thing
HEATHER FINDLAY
If her broody Phoenix Suite EP is anything to go by, the ex Mostly Autumn vocalist is set for a bigger stage.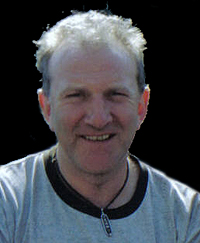 Keith Thompson
Top albums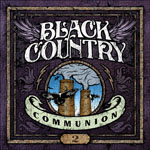 1. BLACK COUNTRY COMMUNION 2

The Bonamassa Hughes understanding has taken on a new dimension with this second offering by the supergroup that defies extinction through a team ethic and two songwriters that feed off each other's strengths.

2. BLACK STONE CHERRY Between the Devil and the Deep Blue Sea

It just aint fair boy! A southern rock band that followed up the modern classic, Folklore and Superstition with yet another set of home baked humdingers that resonate through international boundaries.

3. STEVE HACKETT Beyond the Shrouded Horizon

Steve Hackett's evocative travelogue continues with a journey through people and places you've been in your mind's eye.

4. PHILIP SAYCE Ruby Electric

You wouldn't set fire to your Trower and Hendrix collection, but Sayce definitely takes rock n' blues to the stratosphere.

5. NICKELBACK Here and Now

Like Black Stone Cherry this is a another top band who understand that the groove is a rare species to be fed and watered.

Top reissue

NICK CAVE Let Love In

Part of a series of four simultaneous re-issues, Let Love In catapulted Cave to the icon he is now. Not every rockers' cup of tea but a lesson in great songwriting and a passion for the craft. Poms who whinge at illegal downloading should view the packaging on all four of these reissues.

Top gigs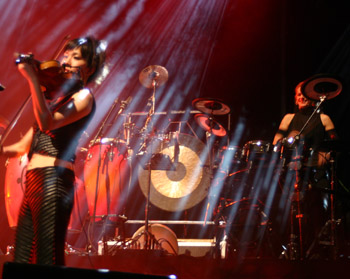 1. BLACK COUNTRY COMMUNION Manchester O2 Academy
2. TANGERINE DREAM The Lowry Theatre Salford Quays
3. DEEP PURPLE Manchester Evening News Arena
4. MAGNUM Hard Rock Hell, Prestatyn
5. THE QUIREBOYS Hard Rock Hell, Prestatyn and at Cambridge Rock

BCC have been a live revelation each time I have seen them play (three this year). Tangerine Dream show that electronic does not have to be robotic. Froese has a fine combination of eye candy and the more familiar wall of sound. Yes you read this right. Tan Dream is in my top five live performances. DP may have taken the key down a notch but the addition of the orchestra makes for an emotional night out.

Top DVD

DEEP PURPLE Phoenix Rising

By far the most intriguing was this object lesson in packaging during these days of illegal downloading. For £9.99 you would simply want the original product due to the book that comes with it, the CD, the repackaging of the previously ropey footage, the newly discovered material and the interviews with Hughes and Lord. Faultless and a seasonal must for any rock fan whatever their T shirt.
Best Book
GLENN HUGHES The Autobiography

You guessed it! Glenn Hughes's life story. Confession, I'd like of have written this one, but all credit to Joel McIvor for a well crafted insight into the mind of one of the world's most passionate performers, self confessed flaws and all.

Next big thing

LIMEHAWK are on the verge. They're doing all the right things with social media, but the important thing is that they have the material to boast.
Led by former Nightwing singer, Tony Reid, these are songs in the Hendrix, Purple, Free and Cream song writing tradition. Spouses beware of sexy hook lines that accompany you to bed.
Look out too for The Amorettes. Wreck, The Clan, Dear Superstar and the resurgent Voodoo Six.

Highs

Ace Frehley headlines Hard Rock Hell. Is this the moment when Space Ace finally rewards his UK Army with a gig outside London to support the Anomaly album?

Lows

Nope. Ace Frehley injures wrist shocker.

Reflections:
Black Sabbath reunion. Speaking to Krusher in the Sabbath camp he revealed that they won't do an album unless it's better than anything they have done before. That's a mission statement! Need I say more?
A word for John Otway at Cambridge Rock too who proved that you can be funny and still maintain integrity.
Jon Anderson showed that he cares by contacting me to explain a lyric that I had frowned over. Another gent,
Steve Vai should get out more. We appreciate the point of Guitar TV but we prefer Steve Vai in our cities!


"Rock n Roll will never die"
Top albums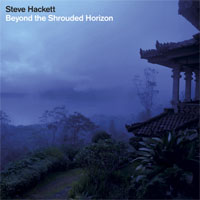 1. STEVE HACKETT Beyond The Shrouded Horizon
Possibly the best album he's ever recorded.

2. ROGER HODGSON Classics Live
The name says it all. Emotive and timeless.

3. NEIL YOUNG Treasure
Excellent live album recorded with the International Harvesters from Neil's archive
Top reissue
PINK FLOYD Animals
The Sheep still have teeth even after all these years. My favourite Floyd album
Top gigs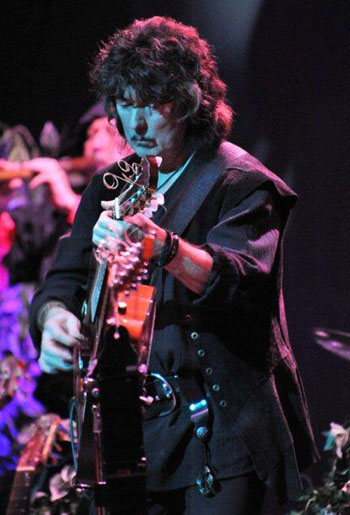 Photo: Lee Millward

1. RUSH, LG Arena
The best live band on the planet without a doubt.

2. ROGER HODGSON Liverpool Philharmonic
Grown men crying tears of joy, myself included

3. STEVE HACKETT Gloucester Guildhall
The prog legend re-invigorated and back with possibly the best album of his career, and a band that can do it, and the older stuff, onstage.

4. BLACKMORE'S NIGHT Buxton Opera House
A joyous three hour medieval rock romp.

5. ROGER WATERS Birmingham NIA
The Wall live is something every rock fan should see once...Awe inspiring stuff .
Top DVD
RUSH Time Machine
Next Big Thing
JOANNE SHAW TAYLOR
Surely destined for bigger things. A powerhouse onstage.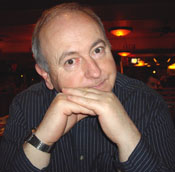 Alan Jones
Top albums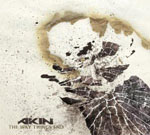 1. AKIN The Way Things End

An absolute gem of an album - top notch progressive rock from France of all places. You don't have to be a prog-head to love this either – if you love great rock music peerlessly played, have a listen to this.


2. BETH HART & JOE BONAMASSA Don't Explain

Whoever thought of putting these two together should be awarded some sort of medal. Although mostly covers, Beth and Joe stamp their own personalities on every track to stunning effect.


3. BLACKFIELD Welcome To My DNA

Is there any stopping Steven Wilson? This is his third collaboration with Aviv Geffen as Blackfield and they just go from strength to strength. As Zeppelin once said - to be a rock and not to roll. Sums them up perfectly.


4. MEGAN HENWOOD Making Waves

Absolutely staggering debut album from an English singer/songwriter of the highest calibre. In turns powerful, expressive and hauntingly beautiful, the CD is seldom far away from my CD player, and with 'The Honest Song' my vote for song of the year!


5. PENDRAGON Passion

Pendragon are back with a bang. As good as their two previous albums were ('Believe' and 'Pure'), 'Passion' takes the band to a new level. All the usual things we love about them are still here, but they've pushed on - and the result is breathtaking.
Top reissue

JETHRO TULL Aqualung - 40th Anniversary Special Edition

Yes, I know, this is the umpteenth re-issue of this iconic album, but the ubiquitous Steven Wilson has conjured something a bit special from the original master tapes and made the whole album come alive with staggering clarity. Tracks I thought I knew intimately I now realise I didn't and with a bonus disc of remastered early gems and new stereo mixes of early favourites, it's surely been pushed into the 'must buy' category.

Next big thing

The aforementioned Megan Henwood. If she can push on from her stunning debut album on her next outing, she'll be joining the likes of Thea Gilmore, Martha Tilston and even Kate Rusby at the top of the English singer/songwriter tree.

Highs

Not so much an artist as a country. Poland has been producing some of the most amazing progressive rock over the past year or so. The likes of Riverside, Believe and After have been joined by upcoming bands such as Xanadu, Millenium and Disperse carrying the torch of prog onwards and upwards with outstanding songwriting wedded to peerless musicianship.

Andrew Lock
Top albums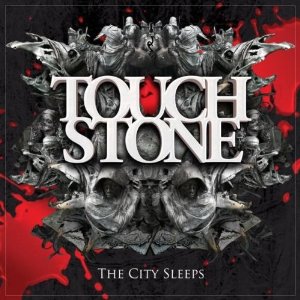 1. TOUCHSTONE The City Sleeps
This fantastic band have done the close to impossible and managed to follow the stunning Wintercoast album in some style.
2. BETH HART & JOE BONAMASSA Don't Explain
First class blues album from this partnership of one of the world's best blues guitarists and one of the most powerful female vocalists around.
3. HEATHER FINDLAY The Phoenix Suite E.P
Impressive new music from the ex-Mostly Autumn lead vocalist.
4. ARENA The Seventh Degree of Separation
Only just released, a dynamic album by the prog rock supergroup.
5. WITHIN TEMPTATION The Unforgiving
Another outstanding album of Gothic rock this time with a concept.
Top reissue
CARAVAN In The Land of Grey and Pink
Eccentric but fabulous album.
Top gigs
1. DR FEELGOOD Leamington Assembly 25/11/11
Gig of the year, fantastic support by Nine Below Zero, Feelgood on fire with a perfect set list and crowd really up for it, a special night.
2. MOSTLY AUTUMN Cambridge Rock Festival 2011
The band on magnificent form for their regular appearance at this fantastic festival with Olivia well settled into her lead vocal duties.
3. SAXON Leamington Assembly 9/4/2011
Biff and the boys rocked up a storm, plenty of classics, cracking new material and a fantastic atmosphere.
4. FISH Cox's Yard Stratford Upon Avon
Great to see the big man in such top form at this intimate acoustic show.
5. LARRY MILLER Cambridge Rock Festival 2011
An electric performance by one of the UK's finest blues performers.

Top DVD

AC/DC Live At The River Plate
Fantastic picture quality and sound and a superb souvenir of a knock out tour.

Next Big Thing
HEATHER FINDLAY
I'm positive she will go from strength to strength as a solo artist with the quality of her debut EP and her first solo live performances.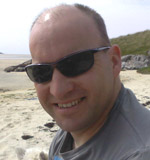 Top albums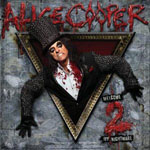 1. ALICE COOPER Welcome 2 My Nightmare
Alice is in stunning form at the moment and this album is testament to that. Deserving of it's top billing and to the Welcome To My Nightmare legend.
2. JOURNEY Eclipse
A solid release from Journey letting Neal Schon's guitar dictate the sound accompanied by an excellent vocal performance from Arnel Pineda.
3. LECHERY In Fire
One I was asked to review which has been a permanent fixture in the car multi player ever since. Excellent Swedish metal.
4. MACHINE HEAD Into The Locust
Only recently released, but already up there with the best, Rob and the guys follow up The Blackening with another cracker.
5. JUDAS PRIEST The Chosen Few
Ok, this may be another repackaging of their greatest hits but what's not to like. Every track a classic.
Top gigs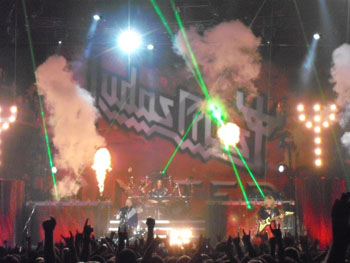 Photo: David Wilson
1. JUDAS PRIEST SECC, Glasgow
A metal show how it should be done, I couldn't fault this amazing performance. I said it was gig of the year at the time and there has been no change.
2. VOLBEAT The Garage, Glasgow
Denmark's finest were on top form here and turned in a fantastic show. Bigger venues in the UK surely beckon next time around.
3. THE BRONX/MARIACHI EL BRONX The Garage, Glasgow
This was one of those gigs you go to with low expectations but come away absolutely gob smacked. Everyone should check these guys out in either guise.
4. Saturday At DOWNLOAD Donington Park
A combination of a great line up at the second stage and warm sunshine made for a memorable day. It also led to my first review being published on GRTR !
5. DIO DISCIPLES/THE RODS The Garage, Glasgow
Despite all the question marks surrounding the DD tour this gig was a total triumph and a fitting reminder of the legacy left by Ronnie Dio. To have The Rods in support was just icing on the cake.


Top albums
1. MICHAEL MONROE Sensory Overdrive
A fine return to form for the ex-Hanoi Rocks frontman.
2. VAIN Enough Rope
The album was delayed but was well worth the wait.
3. ELECTRIC BOYS And Them Boys Done Swang
Reformed and rejuvenated the band has created a great new album.
4.. SEBASTIAN BACH Kicking & Screaming
This could be the best album of Bach's career- with echoes of Skid Row's 'Slave To The Grind', could a reunion be on the cards?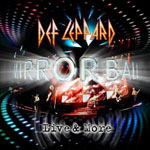 5. DEF LEPPARD Mirrorball
Great live album from the band.
Top reissue
1. ROLLING STONES Some Girls
One of the band's biggest selling albums, now given the same kind of makeover that 'Exile on Main St' enjoyed last year.
Honourable mentions
LOADED Sick
Duff McKagan's Loaded have reissued the album with extra tracks and a DVD. This album may have been overlooked in certain quarters until now but is a real corker!!
Top book
1. DUFF McKAGAN It's So Easy (and other lies)
Easily the best rock biography out there at the moment, a close runner up being Sammy Hagar's 'Red'.
Top gigs
1. EUROPE @ The Shepherds Bush Empire
Almost a year to the day since I saw the band at the same venue, this show was simply stunning.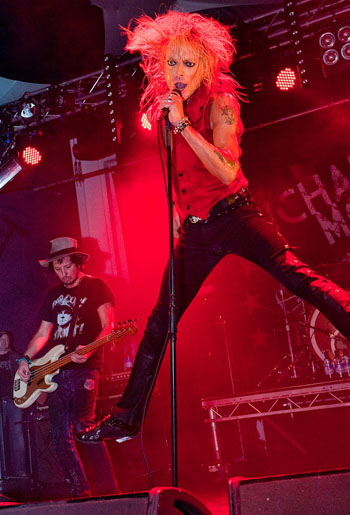 2. MICHAEL MONROE @ The Islington Academy
Great band assembled by Monroe, unfortunately Ginger has since left the band.
3. MOTLEY CRUE/Poison @ The Hollywood Bowl
With the third band on the bill being the New York Dolls, this show was Motley Crue's homecoming and both them and Poison were superb.
4. THUNDER @ The High Voltage Festival
A gig I thought I'd never see, the band were undoubtedly the highlight of this year's festival. Surely they will be back?
5. RECKLESS LOVE @ The Islington Academy
This band is the missing link between Van Halen and Hanoi Rocks. Catchy songs and a great live show mean that they are rapidly increasing their fan base.
Top DVD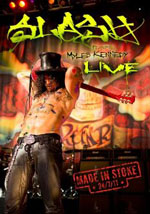 1. SLASH Made in Stoke
The former GnR, and current Velvet Revolver, guitarist brings his solo show to the town where he grew up.
Honourable mentions
ROLLING STONES Some Girls Live in Texas '78
Great show from the band's 1978 US Tour.
LEMMY
Does what it says on the tin- literally!!
Next big thing
RIVAL SONS
Great band with a healthy nod to Led Zeppelin. The band will be over here again next year to play shows with Black Stone Cherry.
Highs
I have recently discovered a great southern rock band by the name of Blackberry Smoke - how I have overlooked these in the past couple of years I do not know. Check out their 'Little Piece of Dixie' album.
Lows
The never ending wait for the new studio album from Van Halen.
Reflections
Not to book a 2 week holiday in June again- I missed some great gigs this year!!

Bob Singleton
Top albums
1. ANNA CALVI Anna Calvi
A stunning debut album showing great musical technique and originality in the song writing

2. TOUCHSTONE The City Sleeps
A brilliant fusion of prog and metal. Well crafted songs delivered by great musicians.

3. HUGH LAURIE Let Them Talk
Better known as an actor and comedian, Laurie shows a love and passion for the blues that's well worth listening to. This may seem like a celebrity cashing in on his fame, but Laurie is too good a musician to be dismissed so lightly and has surrounded himself with some greats to produce a truly remarkable album

4. KATE BUSH 50 Words for Snow
A welcome return of one of music's great creative minds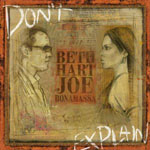 5. BETH HART & JOE BONAMASSA Don't Explain
A brilliant set of blues, soul and jazz covers by a great guitarist and a great vocalist
Top gigs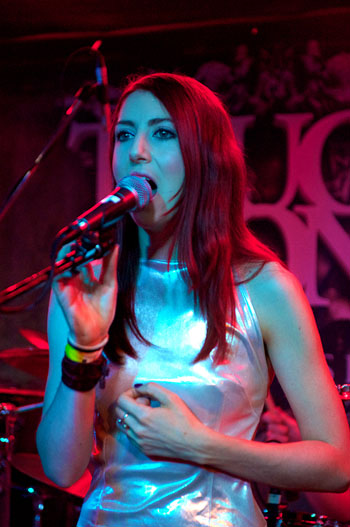 Photo: Bob Singleton

1. TOUCHSTONE The Borderline, London
2. SILVERBOX Clapham Grand
3. NICO'S ACADEMY at The Bulldog Bash
4. JOANNE SHAW TAYLOR O2 Islington (May)
5. PETER HOOK'S THE LIGHT Scala
Next big thing
SILVERBOX

Nick van der Meurlen
Top albums

1. WHITESNAKE Forevermore
A bit of everything in this release, but DC's partnership with Doug Aldrich is well displayed here.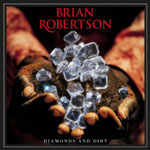 2. BRIAN ROBERTSON Diamonds And Dirt
The surprise of the year for me. Brilliant, simple rock songs with good melody and Robbo licks!
3. JOE BONAMASSA Dust Bowl
JB engraves his name deeper into Blues lovers hearts with each release. This is no exception.
4. EDGUY Age Of The Joker
It's Sammet with his whacky sense of humour in good, upbeat, rock songs.
5. EDEN'S CURSE Trinity
A stonking release with some heavy music. A shame that this union had to come to an end…

Top reissue

THIN LIZZY Black Rose and Live and Dangerous

Top gigs

RAMMSTEIN Cape Town, February 2011
Loud, great showmanship, fans left deaf and happy (some had their rubber suits melted!)

Top DVD

AVANTASIA Flying Opera

Next big thing

STONECOLLAR
Their debut rocked and more is expected from their sophomore release in 2012


Biggest surprise of the year

BRIAN ROBERTSON see above

Biggest disappointment

ALICE COOPER Welcome 2 My Nightmare
With all the rave reviews I must have missed the point, but I don't feel I need to go through hell to listen to Alice perform disco!

Bill Leslie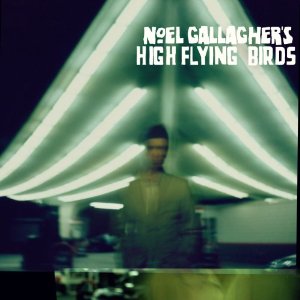 Top albums
1. NOEL GALLAGHER'S HIGH FLYING BIRDS Noel Gallagher's High Flying Birds

Proof if it were needed on where the real talent lay in Oasis as Noel's debut solo outing far outshines Liam's "Beady Eye" release.

2. RIVAL SONS Pressure And Time

An album that's clearly influenced by 70s rock giants but doesn't sound like a pastiche. Instead it's chock full of great tracks.

3. SHY Shy
Only nostalgia for "Excess All Areas" stops me saying this betters it. Sadly the final time we'll hear a new album from the talented Steve Harris.

4. WHITESNAKE Forevermore

To these ears less contrived that the "Good To Be Bad" album, and more nods to the earliest incarnation of the band.

5. STATUS QUO Quid Pro Quo

Barring the Rick Parfitt penned cliche-fest - "Lets Rock" - another album from a band that appear to remembered what they're about since '99s "Under The Influence".
Honourable mentions

DEVIL'S CREEK Th3rds

British blues-rock band's third album once again combines originals with well chosen covers and simply continues the excellent work of the first two.

MOTORHEAD The World Is Yours

Exactly what we've come to expect from Motorhead but you wouldn't want it any other way.

BLACK STONE CHERRY Between The Devil & The Deep Blue Sea

A band finallybreaking through to the big league with another excellent album.

THE ANSWER Revival

Clearly learned a bit from the exposure of a World Tour with AC/DC. Classy, bluesy-rock from Ireland's finest.

TEN Stormwarning

A welcome return to the "Spellbound" era sound although sadly not followed up with tour dates.

Top Reissues
PAUL McCARTNEY/WINGS - Band On The Run, McCartney, McCartney II

Macca at last opens the vaults and adds some rarities to original albums given the workover treatment by the same team behind The Beatles remasters. "Band On The Run" is essential if you can't afford all three.

JOHN OTWAY & WILD WILLY BARRETT - 40 Odd Years

The hit, the b-side and just about all the other must have's by the odd couple along with one new track.

IRON MAIDEN From Fear To Eternity

Collecting the best of the "latter era" of the band its a reminder of just how good their more recent output has been despite it being overshadowed by what came before.

Top Gig
IRON MAIDEN Birmingham NIA

Simply the best live metal band out there. Plenty from the excellent "The Final Frontier" album but enough of the classics to keep the casuals and reformation detractors happy.

An honourable mention to John Otway & Wild Willy Barratt at The Globe in Cardiff. The go-to gig if you've ever wondered how a wheelie bin could be used on stage. Hugely entertaining duo and a hugely entertaining show.

Top DVD

Martin Scorsese's George Harrison film "Living In The Material World"

2 disc documentary on the "Quiet Beatle" that gives equal time to his later career as it does to his 60's band. Fascinating insight into the life of a legend.


Next Big Thing

RIVAL SONS

Gotta be after how good their debut was!

Chris Martin
Top Albums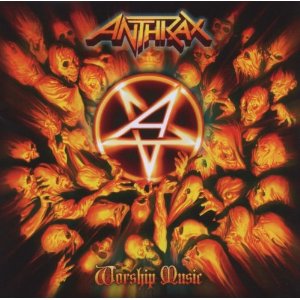 1. ANTHRAX Worship Music
Hands down album of the year for me. The first one with Joey in many years shows that they haven't lost a thing!! Could even be the best album Anthrax has ever recorded.

2. DREAM THEATER A Dramatic Turn Of Events
Been a fan of DT since their first album, so I was very skeptical about them moving ahead without Mike Portnoy. Worries were quickly alleviated on first listen. This is the Dream Theater album the fans of been longing for for ages.

3. ICED EARTH Dystopia
First album with new singer Stu Block (Into Eternity) is outstanding! Could easily have taken the #1 or #2 spot if those releases weren't so stellar. Stu fits perfectly into the Iced Earth sound. His abilities as a vocal chameleon prove he is one of the best metal singers on the scene today.

4. ALICE COOPER Welcome 2 My Nightmare
Alice Cooper is a performer I have admired since I was a young child. Until about 1982, his music - along with KISS, The Beatles, and Black Sabbath - essentially represented the only music I listened to. Again, I was skeptical about a follow-up to what would be considered his masterpiece, but I think he released an excellent accompaniment to the original. Sure, it's not quite as classic as the first one, but it's an excellent combo of old and new Cooper.

5. CROWBAR Sever the Wicked Hand
Crowbar returns to the scene with a fantastic collection of the doom sludge fans have come to know and love over the years. Anything particularly mind-blowing? Not really, but I'm a pretty big fan of the band and was excited to see them release new music.

Top Gigs

1. DREAM THEATER/TRIVIUM
Any year I get to see DT live is a good year. Taking in consideration this was the first tour with new drummer Mike Mangini, expectations were uncertain. Mangini more than surpassed the abilities to fill the shoes of Portnoy. Stellar performance, excellent setlist, and yet again they prove they're one of the most talented bands playing today. Trivium were an interesting combination, but with DT there was no need for an opening act.

2. ANTHRAX/TESTAMENT/ DEATH ANGEL
As a lifelong fan of thrash, this was the must-see tour of it's kind. So awesome I'm seeing this package again next year, so I wouldn't be surprised to see it wind up in my top 5 next year too.

3. JUDAS PRIEST/BLACK LABEL SOCIETY/THIN LIZZY
A very interesting combination of bands, but it worked pretty well. Rob Halford blew me away with the fact that he still can do it on stage. Just incredible that he still manages to pull off those vocal acrobats. Thin Lizzy were a magnificent tribute to the late great Phil Lynott. BLS weren't as on as I had seen on previous tours, but weren't the band I was there to see.

4. SLASH
He has found a goldmine with Myles Kennedy. He should never, ever look back on the past, but keep forward. He doesn't need Axl when he has a far better singer, who can still pull off the classic GNR stuff. Such an incredible show, I saw it twice.

5. FIREHOUSE
I'm blessed by the fact I get to see these guys live pretty much every year. They never cease to amaze me with how spot on they are live. CJ Snare, much like Halford, can still provide vocally like he could back in the day. They're a class act when it comes to the fans as well.

Top DVD

TWISTED SISTER From the Bars To the Stars
OK, I'm cheating a bit here as it's a multi-DVD set, but it contains some very classsic Twisted shows, plus the legendary reunion show in honor of the 9/11 tragedy called NY Steel. Just an excellent collection and just takes you back to those good old days when the hair was huge.

Top Reissue

RUSH Sector
Again, going for a multiple box set deal here, but this is probably the best remastered package I have ever heard. Ever. Rush are such an amazing band with their music, but to finally hear it crystal clear and pristine makes this an easy choice for me. Worth every penny I paid for it.

Next Big Thing

FINAL CURSE
OK, unless you read my blogs you probably have no idea who I am talking about. This is an excellent thrash band from the Charlotte, NC area. They've got that old school thrash style, but they take it to a whole new level. They've been slogging away in the studio on their upcoming release (as of yet untitled,) but I have been lucky enough to hear it a few times and it blows me away. If they catch on right, they could really turn heads in the metal world.


---
If you'd like to contribute, please submit your own Best Of here.
---
---
| | |
| --- | --- |
| | Print this page in printer-friendly format |
| | Tell a friend about this page |
| | Bookmark with del.icio.us |
| | Bookmark with Digg |
| | Bookmark with reddit |
| | Bookmark with Facebook |