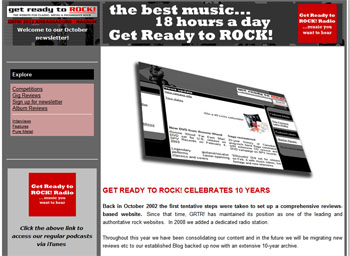 GRTR! NEWSLETTER REGISTRATION
Thank you for taking the time and trouble to sign-up (or re-register) for the monthly GRTR! newsletter which gets despatched around the 14th of the month.
The newsletter signposts new additions to the website, news, reviews, interviews and special promotions.
We don't pass on your details to any third-party without your permission.
Please read our Privacy Policy before signing up.
Latest newsletter (April 2018)