Just witnessed your best live gig?.. send us a review!
BLACK COUNTRY COMMUNION
Manchester O2 Academy, 30 July 2011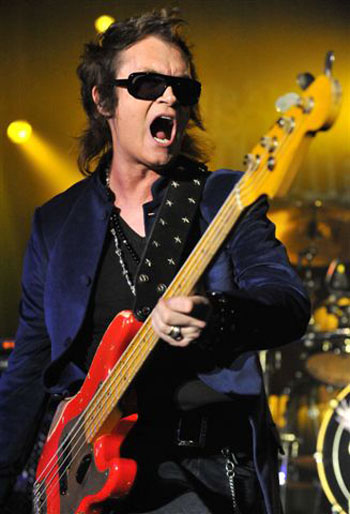 The last leg of the critically acclaimed UK tour ended here in the packed out 02 Academy. Having reviewed BCC last week at Llandundno, the difference here was energy.
This time around, the effervescent Jason Bonham stepped it up an extra gear (as if fourth gear wasn't good enough) and the others nodded to the challenge until the result was teetering on rock heaven. The Michael Schenker Group also sensed the mood and Michael was just a little more chipper this time around. The audience responded emphatically to a more direct rock 'n' roll approach to proceedings.

Photo: Noel Buckley/GRTR!

Photo: Noel Buckley/GRTR!
A trawl around social media and our own extensive coverage of High Voltage will only confirm some of the superlatives I offer here. Talking of which, my fellow backstage passer, 'Wolfy' Smith from the Glenn Hughes forum reminded me that they had dropped 'Faithless' off BCC2 for the more up tempo 'The Great Divide.'
Modern classics like the epic, 'Song of Yesterday' the Zeppelinesque 'Save Me' and the heartfelt 'Cold' stood out better with an extra rocker in the set. so by the time we get to 'Sista Jane, the audience is primed for a good old headshake.
During 'Ballad of John Henry' I was reassured by the Mancunian audience that I was not the only anorak who noticed Tommy Bolin's guitar signature on Billy Cobham's 'Stratus,' greeted as it was with shrieks of genuine delight. A lovely touch.
---
BCC's secret recipe consists of quality material presented immaculately on a bed of awe.

---
Bonamassa was sublime in delivery, Hughes the ultimate rock star, Sherinian providing a classical foil and Bonham in peak form. Black Country Communion have finally rewritten the chapter on 'supergroups'.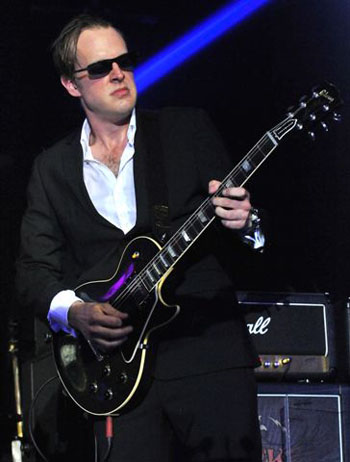 A way of gauging whether my own human emotions had got in the way of objectivity, I observed the body language of the audience. Eyes wide, mouths open, smiles, nods, head movement, clapping hands above heads and, above all, deafening cheers following each and every piece. 'Song of Yesterday' is surely an irony. This is a band of the now.
BCC's secret recipe consists of quality material presented immaculately on a bed of awe.
In spite of having had the privilege of having worked for Glenn Hughes during the noughties, I still found it difficult to put into words to him after the show what a jaw dropping performance this was without sounding like an Elmer Fudd. Inspirational.
As the most stunning version of 'Burn' I have heard since Caljam came to a tumultuous close, I concluded that it is almost criminal that this tour is nearly over. Although we have the consolation of knowing that the people of Norway will be the last to benefit. It's all about perspective.



Review by Keith Thompson
Photos by Lee Millward
---
---