Just witnessed your best live gig?.. send us a review!
ROGER WATERS, Birmingham NIA, 27 June 2011

Photos by Lee Millward
Photo Gallery by Steve Goudie
(Manchester MEN, 20 May 2011)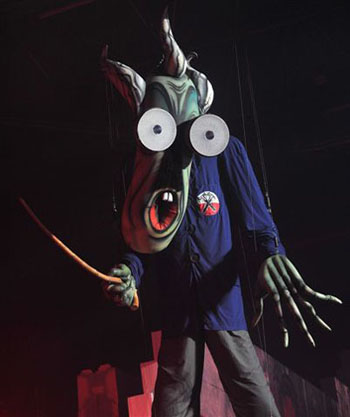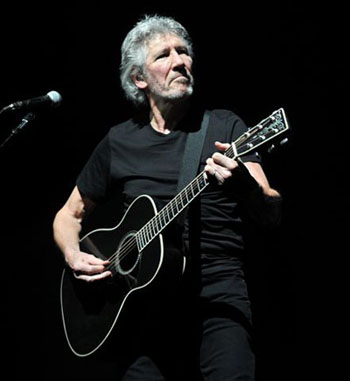 Now, where to start? More pyro in the first track than most bands have during an entire show, German fighter planes screaming into the stage set, mad dictators, or just pure dazzling entertainment?

This was a show that had it all in bucketfuls ... From the first bombast of 'In The Flesh' you knew that this show was going to be a non stop assault on the senses...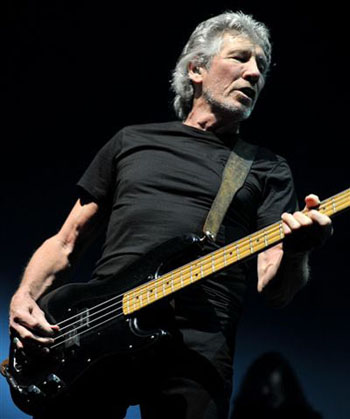 Roger has put together a top notch touring band for the Wall shows, but for me the stand out musician is Dave Kilminster who nails Gilmour's parts to perfection.

Hey teacher, leave them kids alone...

Drums: Graham Broad
Guitars: Dave Kilminster, G.E. Smith, Snowy White
Bass: Roger Waters
Keyboards: Jon Carin, Harry Waters
Lead Vocals: Robbie Wyckoff, Roger Waters
Backing Vocals: Jon Joyce, Mark Lennon, Michael Lennon, Kipp Lennon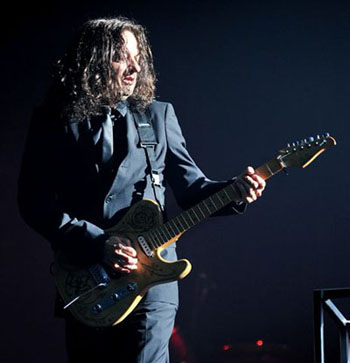 Review and photos by Lee Millward
---