Just witnessed your best live gig?.. send us a review!
YES, Hammersmith Apollo, London
17 November 2011
Photos by Noel Buckley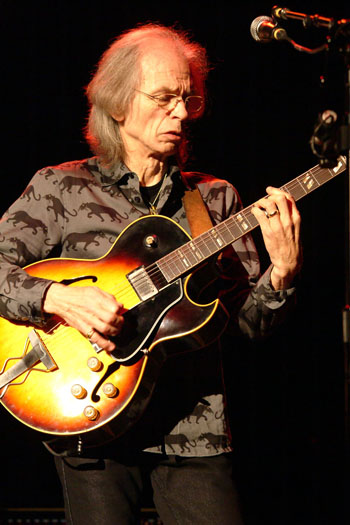 Yes are back in the UK and on this tour they are promoting their first new album in ten years, 'Fly From Here'. This tour also marks the return of Geoff Downes on keyboards (Oliver Wakeman manned the keys on their last UK tour).
A good turnout proving not all Yes fans are in a huff that Jon Anderson is no longer in the band and after hearing Benoit David (do check out the Mystery albums he sings on) the band have found a vocalist who has hints of Jon Anderson plus his own, very melodic style of singing.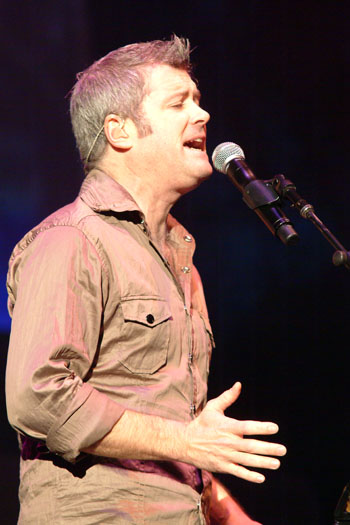 Starting off with the vocal harmony overload on 'Yours Is No Disgrace' - a perfect start as you had an old classic to keep the diehard fans happy before getting onto the newer material later into the set.
'Tempus Fugit' from the 'Drama' album and 'I've Seen All Good People' both went down well before the first new song of the night, 'Life On A Film Set'. What a fantastic song! Lots of the Classic Yes is there in the keys and Steve Howe's guitar and the melody keeps it sounding modern.
Watching Steve Howe live is always a treat and you can only stand (or sit as was the case last night) in awe of his skills.
He can happily switch between guitars mid-song without missing a beat, simply wonderful to behold. 'Heat Of The Sunrise' closed the first half of the set and then the ice cream sellers were unleashed, they have become a regular site at gigs nowadays!

The title track of their new album, 'Fly From Here' took up a decent chunk of their second set. This is what Yes are renowned for the big, sprawling epics that allow all of the band a chance to shine.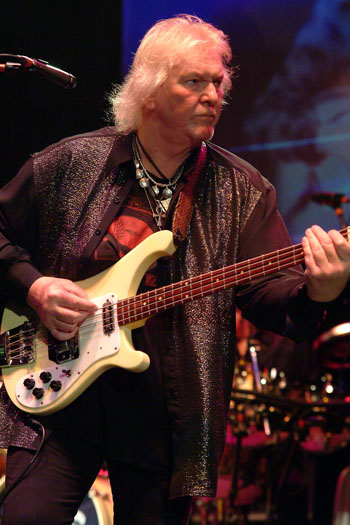 Chris Squire is an integral part of the band's sound not only with his bass playing (often played like a lead guitar) but his vocals which were used throughout to create the Yes harmonies. Nice touch when he thanked his 89 year mum who was in the audience.
Geoff Downes, whenever I have seen him play live with Asia or tonight with Yes, always seems to be enjoying himself on stage.
One of my favourite keyboard players, who has a more modern sound to his keyboard playing than perhaps Rick Wakeman.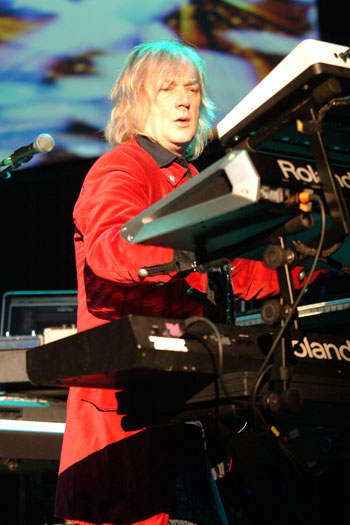 Alan White may not have the loudest drum sound beloved of some the more modern prog rockers but he has tempered beat, nothing too flashy and just right for the overall Yes sound.
As for Benoit David well he seemed to be like a child in sweetshop, he never stopped smiling and along with Geoff Downes certainly seems to have breathed new life in to the band.

To hear 'Wondrous Stories' performed live was an undoubted highlight and we also got 'Starship Trooper', where again the band added in their little musical tweaks to the original song.
The encore was 'Roundabout', one of their most recognizable songs and a perfect end to a great night of music. Yes have rediscovered themselves and long may this line-up continue.


Review by Jason Ritchie
Photos by Noel Buckley
---