"Saint Jude are a rock and roll stick of dynamite waiting to explode!" Classic Rock

"Saint Jude are embryonic superstars." Tribune

"It's easy to see why Ronnie Wood and Jimmy Page are fans." Q

London' s Saint Jude are one of the rock industry's most hotly-tipped acts. Recently nominated 'Best New Band' at the 2011 Classic Rock magazine Roll of Honour, the ferociously talented six-piece are fresh from a whirlwind summer circuit that included the UK's Guilfest, Cornbury, Sonisphere, and High Voltage festivals.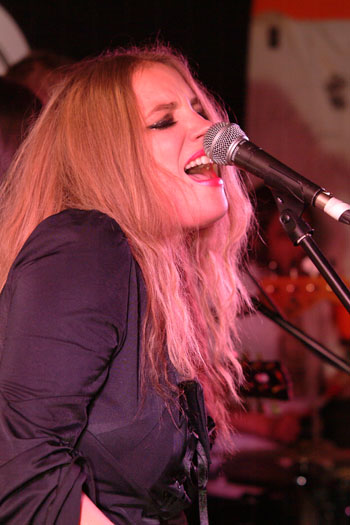 Spearheaded by the vocal talents of soul diva Lynne Jackaman, whose breathtaking range and delivery has invited comparisons to everyone from Janis Joplin to Tina Turner to Aretha Franklin, her voice is truly once in a generation, and she has collaborated with artists as diverse as Ray Lamontagne, Snoop Dogg, and Frankie Miller.

Backed up by a Hammond B-fuelled tight-as-a-drum five-piece that conjure The Faces one moment and the Black Crowes or the Allman Brothers the next.

Following the release of last year' s critically acclaimed 'Diary Of A Soul Fiend', a debut album produced by Rolling Stones-producer Chris Kimsey, recorded in Kentucky and featuring a guest performance Rolling Stones guitarist Ronnie Wood, Saint Jude have won acclaim from fans and critics alike. Catch ' em while you can.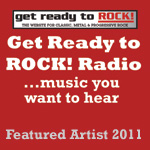 Interview by Mark Taylor (24.07.11)
Photos by Noel Buckley
Photo Gallery
(High Voltage, July 2011)
---
Tour Dates 2011
Dec. 15th
Manchester, Academy 3 www.manchesteracademy.net
£12.00 www.ticketweb.co.uk
08444 771 000

Dec. 16th
Glasgow, 02 ABC 2 www.o2abcglasgow.co.uk
£12.00 www.gigsinscotland.com
08444 999 990

Dec. 18th
02 Academy 2 www.o2academybirmingham.co.uk
£12.00 www.ticketweb.co.uk
08444 772 000

Dec. 19th
London, The Scala www.scala-london.co.uk
£12.00 www.ticketweb.co.uk
08444 771 000
---
---