Natascha Sohl - a GRTR! favourite and one to watch...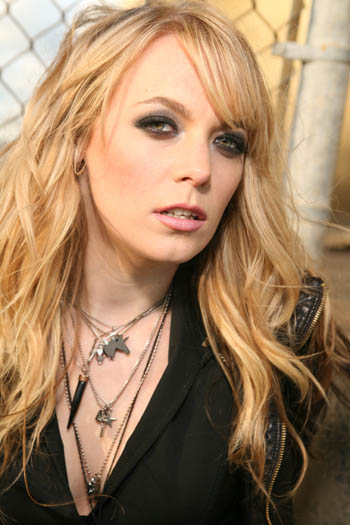 What sort of a year have you had? Highlights?
A pretty busy one actually!!
It's been amazing tho... I've pretty much been heading back and forth between NY and the UK. Spending a lot of time writing and recording the new album - Dirty Little Word - with a bunch of ridiculously talented and lovely guys and girls!
It's been such a great experience and I've been very lucky to get to work with such great people... and so much fun - I'm now a fan of studio work too!!!
The album's turned out AMAZING! I'm so proud of it and I literally can't wait to get it out to the world.... and tour a shedload!!
I've been doing a lot less shows this year while I've been in the studio but have managed to fit a couple in, which have gone great - the new songs are being very well received, phew!!!
One gig in particular was at a kids' summer camp for 12-16 year olds (in the US) which was quite an experience - they're crazy I tell you, but in a very good way!! I nearly got dragged into the crowd, which would've made it interesting!!!! Haha!
I can't really think of any one highlight tho, the whole year's really been amazing. Can't I just be greedy and say the whole of 06?!!!!
What would you like to achieve in 2007 and what are your immediate plans?
My immediate plans are eating a rather large turkey dinner, but after that... I'm really concentrating on getting the artwork and everything 100% ready with the record. It's all coming together pretty well, and then just promoting the hell out of it!!
I'm planning to be on the road a fair bit coz you gots to be seen to be heard!! I'll be spending a fair amount of time in the US as I've got an offer on the table there so... all is good!!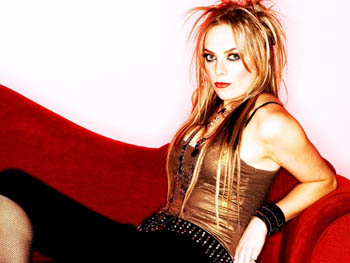 What was your favourite album and gig of 2006?
Well, I'm gonna have to say a young man by the name of Mr Butch Walker on both counts.... well, can I have 2 for gigs, or maybe 3?!!!
I went to see the Foos at Hyde Park in the summer, which was amazing - I was in the golden circle so could pretty much see Dave's sweat!!! 'Twas a great all-day-long hot summer sun gig!!!
I then saw the one and only full-on Rockstars that are Aerosmith in New York, which was so cool I can barely describe it!! I've wanted to see them play for so long so I was heavily excited!!
We were about 5 rows from the front so Steve pretty much actually sweated on me!!! He still rocks harder than most - such a legend!!! I do actually love him quite a bit!!
So, back to Butch Walker... I 'discovered' him (I say that loosely coz the man's been around for years - I just didn't know it yet!!) opening for Gavin DeGraw, and within the first 10 seconds I was, erm, in awe!!!!! The man is everything you want your rockstar to be, the songs are amazing and his stage presence, er, rocks! He has what they call charisma in bucket-loads - he had the audience in the palm of his hand within seconds!!! His whole band were awesome too - a full-on show!!
So, after that experience I obviously ran out to get his albums - Butch Walker & The Lets Go Out Tonites : 'The Rise and Fall of Butch Walker & The Lets Go Out Tonites' and Butch Walker : 'Letters' - I strongly recommend!!!!
---
Interview © 2006 David Randall. All rights reserved.
Related>> Single review
Related>> Interview (2004)
Related>> Interview (May 2005)
Related>> Interview (Dec 2005)
Related>> Interview (March 2006)
More information:
Natascha Sohl website
© 2006 Natascha Sohl/Granite Music. All rights reserved.

---
| | |
| --- | --- |
| | Print this page in printer-friendly format |
| | Tell a friend about this page |