ROGER CHAPMAN 'Mango Crazy'
(Mystic MYSCD187)(2004)
Mail Order Magic (Mystic MYSCD188) (2004)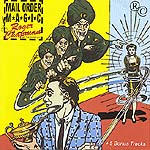 The barbed-wire voice of Family and the Streetwalkers had a number of hits and great albums in the late 70s and early 80s, and these two will be welcome for fans.
1980ís Mail Order Magic (***), recorded as Roger Chapman and The Short List, featured some great songwriting, with Chapman playing alongside guitarist and sparring partner Geoff Whitehorn. Thereís an element of New Wave, an in places itís dark and moody too. The bursts of Fergal Sharkey vibrato work well too.
The tempo is raised and lowered when necessary, producing a range of tunes. Think light 70s pop rock with an early 80s edge. Elements of Alex Harvey and the slow light end of Dire Straits. Itís enjoyable if not too grabbing. Largely enthralling. The band features bassist John Wetton (ex everyone) and the drums are shared by Les Binks (Judas Priest, Fancy) and Mitch Michell (Hendrix).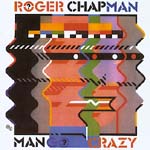 An even more new wave sound is applied to 1983ís Mango Crazy (****), but Chapmanís vocal range works it perfectly, certainly on the opening title track which was a hit at the time. Not so much hard rock but some decent tunes all the same. Alongside Whitehorn youíve also got second guitarist Steve Simpson, bassist Boz Burrell (another ex King Crimson), and renowned session pianists John Cook and Ron Leahy (the latter ex Stone The Crows and Nazareth). The songs are generally better with more direction than the previous set.
Both sets come with sleevenotes and extra tracks, making for fine packages too.
Review by Joe Geesin


He Was, She Was
© 2004 Mystic Records. All rights reserved.
Related>> Boxed CD set
Related>> Riff Burglars
Related>> Techno-Prisoners
Related>> Family & Friends DVD
Related>> Archive DVD
Related>> Family Reissues
Related>> More about Family