Master bass player and sessionist Mo Foster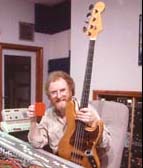 In the mid 1960s Mo studied physics and maths at the University of Sussex. During this period he played both drums and bass in a wide variety of different bands. Once he graduated he formed 'Affinity', a progressive jazz/rock group managed by the late Ronnie Scott, and from that time on his career blossomed into one of the most prestigious of any contemporary bass-guitar player. Mo is now established as a top session musician, record producer, composer, author, and solo artist.
As a sideman Mo has toured the world, or played concerts with, Jeff Beck, Phil Collins, Hank Marvin, Joan Armatrading, Gil Evans, Michael D'Abo, Van Morrison, Cliff Richard, Eric Clapton, Sting, Maggie Bell, Dusty Springfield, The Manfreds, George Martin, RMS, Veronique Sanson, James Griffin [of Bread], Mike Smith, and The London Symphony Orchestra.
As a studio session musician, working at studios variously in UK, USA, Canada, Caribbean, France, Italy, and Japan, Mo has played on over 350 albums - and many singles - by artists as varied as:- Phil Collins, Jeff Beck, Gerry Rafferty, Ringo Starr, Frida [of ABBA], Gil Evans, Gary Moore, Cher, Scott Walker, Tanita Tikaram, Mort Schuman, Peter Green, Nanci Griffith, Rod Argent, Jose Carreras, Elkie Brooks, Ray Russell, Michael Schenker, Olivia Newton-John, Neil Innes, Colin Blunstone, Howard Jones, Roger Glover, Judy Tzuke, Bill Tarmey, Sheena Easton, Meatloaf, Andrew Lloyd-Webber & Tim Rice, Luka Bloom, The Royal Philharmonic Orchestra and The London Symphony Orchestra.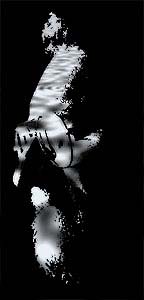 Apart from his solo albums (Bel Assis, Southern Reunion, and Time To Think), Mo has produced albums for Debbie Bonham (The Old Hyde), Dr John (Such A Night), Maria Muldaur (Live In London), Adrian Legg (Fretmelt), Maggie Bell (Live At The Rainbow), Gil Evans (Take Me To The Sun), RMS (Centennial Park and Live At The Venue). In addition Mo has composed and produced hundreds of titles for the major Production Music Libraries, co-wrote with Ray Russell the instrumental 'So Far Away' for Gary Moore, co-wrote with Mike Walling the comedy hit single 'Chalk Dust' for The Brat, co-wrote with Kim Goody the song 'Sentimental Again' which reached the final in the Song for Europe Contest in 1990, and co-wrote with Ringo Starr, Joe Walsh, and Kim Goody the main song 'In My Car' from Ringo's album Old Wave.
His many film sessions include For Your Eyes Only, Octopussy, Revenge Of The Pink Panther, Clockwise, Heaven's Prisoner, Lost And Found, Billy The Kid And The Green Baize Vampire, and Silver Dream Racer while those for TV include Minder, Bergerac, Grafters, Stay Lucky, Dangerfield, The Last Salute, and Peak Practice.
Mo's first book, 17 Watts? an anecdotal history of British rock guitar, is published by Sanctuary. An extended second edition is now available in softback (re-titled Play Like Elvis! in the USA).
Mo has also contributed regular columns to the UK magazines Guitarist, Bassist, Making Music, and Total Production.
In 1975 Mo pioneered the teaching of Bass Guitar in Britain by founding the first-ever course at Goldsmiths College, University of London. He continues to give occasional seminars at various music colleges in London.
Mo now concentrates on producing albums for others, writing books and music, and is currently devoting most of his energies into running his own record company - Primrose Hill Records.
Much of Mo's back catalogue has been reissued, including his work with Fancy and Affinity. In August, Angel Air Records released his 1988 album 'Bel Assis' and, in October, The RJ Wagsmith Band
Competition
10 Questions with...
More information: