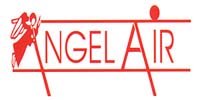 WIN A SELECTION OF MO FOSTER CDS!
Mo Foster is one of our premier bass players who has appeared on countless sessions and lent his musicality and geniality to many an album.
The first correct entry drawn after 30 September will win five CDs, courtesy of Angel Air Records. They are: Affinity, Affinity/Live Instrumentals 1969, Affinity/1971-2, Fancy and Bel Assis.
Read about Mo here
Just answer the following question...
What's the name of Mo's record company?
a) Prime Evil Records
b) Primrose Hill Records
c) Pride Records

Now complete the form below: