Just witnessed your best live gig?.. send us a review!
THE LAST REPUBLIC
Borderline, London 3 February 2012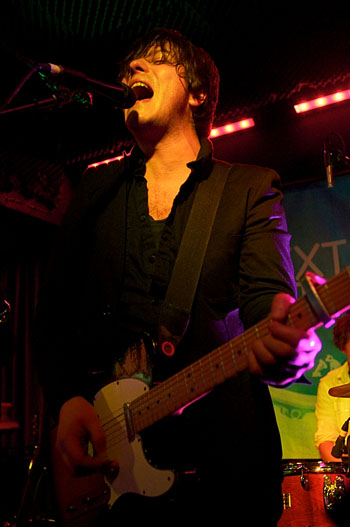 Over the last few years Welsh band The Last Republic have performed at various UK festivals including Download and V as well as the O2 Arena London. They have toured the UK with The Levellers and supported The Charlatans. Their 2010 debut album, 'The Parade', was promoted with a 30 date headline tour around the UK and they also supported The Alarm last May.
Further gigs around Europe and then the States followed. With that background, if any band can have reasonable expectations of being 'the next big thing', it's The Last Republic.
Yet a half empty Borderline on an, albeit freezing, Friday night bears testament that while some critics may be extolling their virtues, one must question the depth of their fan base outside of their native South Wales (and from overhearing various conversations in the crowd, many of the audience seem to have made the journey from Neath, Swansea or Cardiff with them).

The set they present is a mix of old and new songs. CCTV, from their first album, is the opener, followed by five songs that will no doubt feature on their forthcoming second album, topped off with a return to The Parade in the form of Perfect Stranger and The Fear. After a few seconds off stage the band return for the almost inevitable encore, choosing their first ever single (C'mon) Flood The Gates to round off the evening.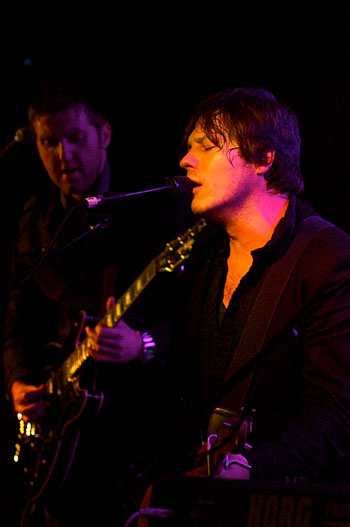 Those who enjoyed their first album may be glad to learn that the forthcoming second album, on tonight's showing anyway, will be more of the same. The general sonic landscape is one of synths and keyboards layered between a heavy bass line, crashing drums and the odd guitar lick; the whole providing a dramatic backdrop to soaring vocals.
The songs in general are anthemic, and seem well suited for festival crowds. However they follow, in the main, the same formula; ambient synths leading into some driving rock from the bass and guitar. And that's it. An indie band that sounds very like all the other indie bands out there. Yet what makes them different, and therefore more likely to be 'the next big thing' is that their songs are far catchier than most other bands'.
It will be interesting to see what direction they take after their second album, as that, I believe, will be the make or break point. Will they serve up even more of the same, or come up with a fresh, new twist?

Set List: CCTV, You Are The Fire, I Saw The World, Out Of Reach, Blood On The Streets, Emergency, Perfect Stranger, The Fear, (C'mon) Flood The Gates


Supporting TLR were two other bands; The Scholars who I missed thanks to taking almost an hour to negotiate the Wandsworth one way system, and Leeds based The Chevin, who played a very enjoyable seven song set. The hardest working band member was the drummer, and if I was being really picky, I could say that at times the drums drowned out all other instruments. Nonetheless the band's talents were plain for all to see, and the whole performance, with catchy beats and lyrics, and bags of energy, certainly got the crowd in a good mood for the main act.

Set List: Borderland, Gospel, Colours, Dirty Little Secret, Blue Eyes, Champion, Drive


Review and photos by Bob Singleton
You can use the direction keys on your keyboard to navigate easily through the photo gallery
---
Gig review (2011)
Album review (2010)
Feature (2011)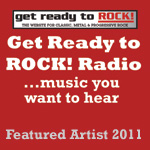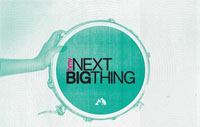 ---