Just witnessed your best live gig?.. send us a review!
MOTORHEAD
Manchester Apollo, 14 November, 2008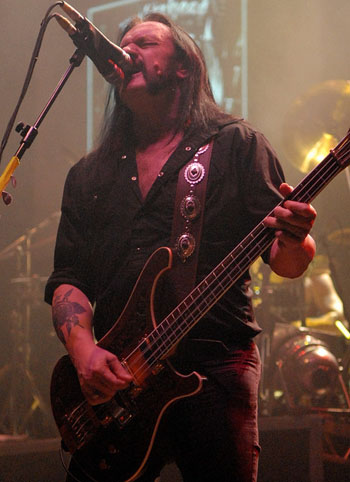 After the crowd had nicely been warmed up by "Danko Jones" and "Saxon" up stepped Motorhead, and after a brief intro from Lemmy, opened the set with the classic 'Iron Fist', then without drawing breath followed up with 'Stay Clean' and 'Be My Baby'.
A great opening and now with an excellent new light set and the use of video screens (which gives you close up shots of the band playing) .
I knew this was going to be an excellent gig. There was a good mix of old and new songs in the set, with a cover of Thin Lizzy"s 'Rosalie' which was superbly performed and appreciated by the crowd.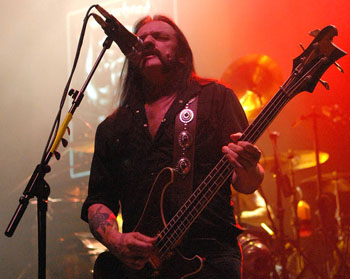 Then we were treated to an amazing drum solo halfway through 'In The Name Of Tragedy' that raised the roof, wow can Mickey Dee play the drums. More was to follow with an excellent guitar solo from Phil Campbell as an intro to ' The Thousand Names Of God'

Now coming to the end of the set - more crowd favourites were played, 'Going to Brazil' and 'Killed By Death', then to finish 'Born To Raise Hell'.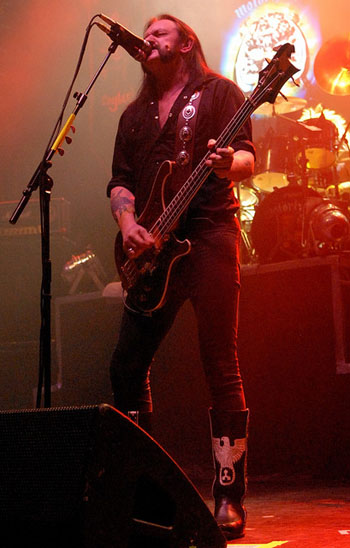 With the crowd chanting "Motorhead" we were then treated to three more songs. First was 'Whorehouse Blues' which consisted of Phil Campbell and Mickey Dee playing acoustic guitars with Lemmy on vocal and playing the harmonica, this raised the roof. Then came the Motorhead anthem 'The Ace Of Spades' and to finish the almighty 'Overkill'.

This was a brilliant gig and Motorhead keep going year after year. For those who have not seen Motorhead or not seen them for a few years, watch out for them next time, you won't be disappointed.


Review by Stephen Keeling
Photos by Lee Millward
---
Album review
---
| | |
| --- | --- |
| | Print this page in printer-friendly format |
| | Tell a friend about this page |