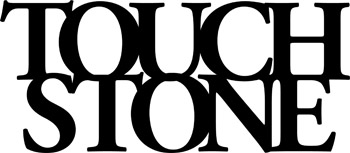 Touchstone have become one of the most exciting bands on the prog/festival circuit in recent years. Their debut 'Discordant Dreams' was released in 2007 and featured new vocalist Kim Seviour. They consolidated the critical success of that album with 'Wintercoast' (2009) which boasted an intro narration by Jeremy Irons.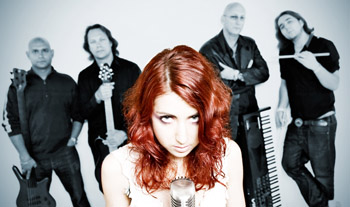 The band's third album 'The City Sleeps' coincides with an exclusive long-term deal with SPV/Steamhammer and is released on October 10th.
Touchstone were formed in 2003 by keyboard player/vocalist Rob Cottingham and guitarist Adam Hodgson, and the current line-up was completed by bassist Paul Moorghen in 2006, vocalist Kim Seviour in 2007, and drummer Henry Rogers in June 2010.
The band's first release was the limited edition 'Mad Hatters' EP in 2006 which introduced elements of their trademark sound (the EP was reissued with bonus live tracks in 2010).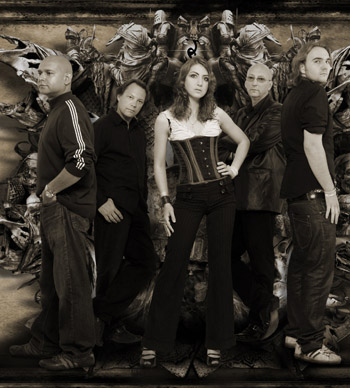 After winning 'Best New Band' at the Classic Rock Society Awards in 2008, the band toured with It Bites. Their second album 'Wintercoast' lifted Touchstone's profile even higher, winning them a series of prestigious appearances at such major American Festivals as the Rites of Spring in Philadelphia in Spring 2009 and CalProg in California in October 2009.
2010 saw the release of 'Live In The USA', a double album of 14 live tracks recorded at the 2009 gigs, which received glowing reviews. Classic Rock's Geoff Barton rated 'Live In USA' 8/10 in the magazine's September 2010 issue, stating "The quality of the songwriting always shines through and never gets swamped by complexity. In fact, 'Joker In The Pack' and 'Strange Days' might just be the two best commercial-sounding prog tunes written in the last ten years. No Kidding."
Touchstone opened the first ever High Voltage Festival in London's Victoria Park in July 2010.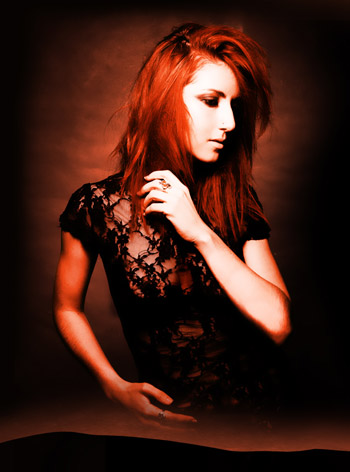 Now, in 2011, 'The City Sleeps' boasts a mixture of Touchstone trademark dynamic moving epics such as 'The City Sleeps' and 'When Shadows Fall', but also ventures into more melodic rock areas than before.
On 'The City Sleeps', the sequel to the title track of their last album, 'Wintercoast', Anna-Marie Wayne, actress and daughter of 'War Of The Worlds' composer Jeff Wayne, adds her substantial voice-over talent to the title track.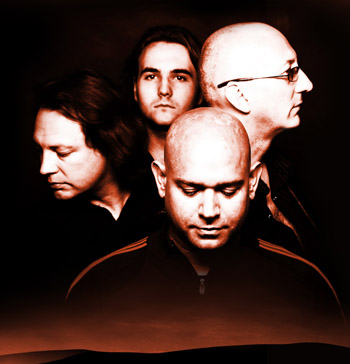 'When Shadows Fall' is the sequel to the song 'Shadow' from Touchstone's first album, 'Discordant Dreams', and picks up a few decades later, while 'Horizons', 'Half Moon Meadow' and 'Sleeping Giants' all mark exciting departures for the band as they embark on a new melodic rock journey.
And then there is the downright crazy 'Good Boy Psycho', where the mental twists and turns of this psychotic rollercoaster of a track leave you gasping for breath!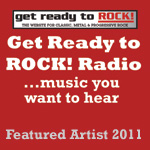 Interview by David Randall
GRTR!'s David Randall talks to Touchstone's Kim Seviour on Sunday 4 September in his weekly show at 22:00. Including first plays for tracks off the new album, 'The City Sleeps' More information and listen in (repeated 5 September and 9 September at 22:00)
Interview (August 2011)
---
Tour Dates 2011
October
13th October - POOLE Mr Kyps
14th October - LONDON Borderline
15th October - NEWCASTLE Legends
16th October - BILSTON The Robin 2

Special guests: Heather Findlay (ex Mostly Autumn) and Chris Johnson.
---
---