Cutting-edge audio-visual brings new life to music

On September 22, 2003 John Trickett, Chairman/ CEO at 5.1 Entertainment Group announced that Los Angeles, based Silverline Records, a division of 5.1 Entertainment Group, entered into a European distribution deal with Essential Music, headquartered in the UK. Essential Music is a partnership between Founders Martin Goldschmidt (Owner of CookingVinyl) and Mike Chadwick (Former Managing Director of Vital Distribution).
The first batch of Silverline DVD-Audio discs will be released in Europe on November 3rd, including Motorhead Ace Of Spades; Joey Ramone Don't Worry About Me; Ministry; Animositisomina; Surround Sound Music Award's winner Awaken, a compilation of DJ greats including Rabbit in the Moon, Divine Styler, and King Britt; Tipper Surrounded, named one of the best DVD-Audio discs in 2003 by DVD ETC. Magazine; Singer Songwriter Gus Black Uncivilized Love; Dishwalla Opaline and critically acclaimed Aaron Neville Believe. The second batch will be released in December including Ziroq, which won Best Surround Music Mix at the Surround Music Awards 2002 and XXL from two-time Grammy nominee Gordon Goodwin's Big Phat Band.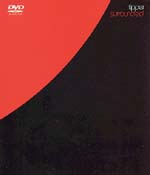 John Trickett: 'We are very much looking forward to our launch of DVD Audio in Europe. We have seen much success in the United States and I feel the market is ready for a format that can truly bring value back to music.'
Mike Chadwick: 'It's very exciting to be involved with this cutting edge, high resolution format, which certainly offers the industry one solution to its current malaise. Silverline has got some fantastic titles and we're looking forward to a long and successful relationship with them.'
Silverline is the DVD record label of the 5.1 Entertainment Group and was the first company to release music in the DVD format, garnering three Grammy nominations for the first two titles released on the label. By the end of 2003, Silverline Records will have released over 200 DVD-Audio titles. Silverline Records is recognized as the quality and technology leader of DVD Audio.
Essential Music & Marketing was founded by Martin Goldschmidt (owner of Cooking Vinyl) and Mike Chadwick (Former Managing Director of Vital Distribution), Essential is a unique Marketing & Product Management unit designed to assist Music & Film Companies who wish to market and sell their repertoire in Europe.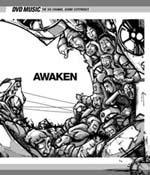 The digital sound is sampled at 96khz which is twice the normal CD sampling speed. Even on ordinary players, these DVD-A discs reveal a depth and range of sound that's unrivalled. Of the new releases, South West London's Tipper has specially remixed his work for the medium and with several visuals 'Surrounded' is an ambient delight. Similarly Awaken is a unique compilation that features the talents of several US producers, collaborators and DJs and again specially recorded to exploit in full the medium of surround sound.
Ministry's 'Animositisomina' is another aural delight from the forefathers of industrial metal. Silverline's product is not just great sounding, it's great looking. Many releases feature lyrics, gallery and full motion video.