Intense are a UK band who play hard edged power metal. Power metal is taking off big time here in the UK at the moment, following on form the big success it already enjoys in Europe. Go see Intense on tour if you get the chance. Sean Hetherington is the band's vocalist.


1. What are you currently up to?
We've recently played the Underworld with Dragonforce and Falconer, on Oct 5th, with a warm up show on Oct 4th in Hastings (we needed to blow the cobwebs away as they were our first shows since supporting Skyclad about 2 1/2 years ago). Now we're busy writing material for our new album, due to be recorded early next year. We're also on the verge of announcing a new full time bass player ( a position we've had problems filling in a full time capacity)..so life's looking pretty good at the moment.
2. Who were your influences?
Undoubtedly Iced Earth. They helped me re-invent myself when things were going bad for me and the band. Their music basically lifted me and I could relate a lot with Jon's experiences. They re-inforced my attitude and I haven't looked back since. Matt Barlow's vocal style and range are a massive influence on me, also Sebastian Bach from way back when ;-). Basically singers with attitude and versatility are what I like and what I endeavour to be.
3. Brief history of the band plus the style of music you play.
I started the band a number of years ago and basically played at it for a few years. Intense grew up pretty much in public and we played shows all over the UK and Wales. In 1997 we recorded our Dark Season EP and that was excellent for us, I class DS as Power/Thrash CD. We recorded and mixed it in 6 days and I still don't know how we survived ;-) . We toured the CD a lot in the UK and Wales and then did a promo that showed a heavier side..it was as heavy as i wanted to go but the guys in the band were seeking to go in that direction whilst I felt that INTENSE were a Power Metal band and that was the field I wanted to pursue so ..it was time to make a decision. It took a little time but everything I've done since then has been moving along to this point in Nov 2002, ready to record our album, admittedly it's long overdue.
Whilst we're a Power Metal band I always make the point that we have a harder edge than some Power Metal bands...much like our influences of Iced Earth, Nevermore etc rather than the Rhapsody style bands, although I listen to both styles.
4. What has been the highlight(s) and lowpoint(s) of your career to date?
Highlights have been the success of Dark Season (it sold out in over 30 HMV's in the UK and was released in Japan,Greece,Colombia and Germany as well as in Ireland) i did all the promo for that and released it on my own label. We had reviews from all over the world and i still get asked about it even now. Also the Skyclad support was really cool, it was an occasion for them (their first show in the UK for 4 years I think?) and Martin was really cool to us. The Underworld show was really cool too. The low points have been the extreme effort I've had to put in to get a line-up with similar goals and musical tastes when i should be writing ;-) There hasn't been too many low points career wise and especially as things stand at the moment, things are on the up.
5. How easy is it to gets gigs? What is the live music scene like?
It's really easy to get a gig, but getting a good gig is a different case. The Underworld was a good show for us after so long out. Dragonforce have asked if we'd do more shows and I've agreed, I've also spoken to Chris from Shadowkeep with a view to maybe doing some shows (Chris is a good friend and SK bass player Steve Kightley helped us out at the Underworld). I've already mentioned supporting Skyclad. We headlined our own tours in the past and usually used local supports, it'd be nice to get a decent support slot next year in support of the album.
Bands I'd like to tour with.....Iced Earth, Blind Guardian, Nevermore anyone really as long as their music is in the same vein as ours, plus any of the other English Power Metal bands of course including Power Quest who would be cool to play with, I've known Steve Williams for a while now. The Power Metal scene over here is gradually growing and with more and more bands coming over here the bigger it will get.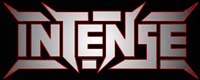 6. What do you think of the state of rock music at the moment? Do you listen to radio much at all? Has the Internet helped music grow or hindered it?
Well I can associate with the metal scene obviously ;-) and it's getting better. It'd still be nice to have some big money thrown at it without the predictable micky taking and tongue in cheek jokes but it's moving along steadily. I listen to Total Rock now and again, they have a good mix and you should be able to hear stuff you like on at least one of the shows. The internet has definitely helped music grow, it's a massive world and now you can get mp3's to people in the States, Japan etc etc, it makes self promotion an easier job.
7. If you could create a fantasy band - what would be the line-up and why?
Okay....Matt Barlow on vox (there's no one better), Kai Hansen (excellent guitarist, massive energy and very infectious and cool b/vox) and Jeff Loomis on guitars (would throw something different into the mix, pure quality), Mike Portnoy on drums (the best drummer around imo and very versatile) and on bass....would have to be Steve Harris I guess...who else? I'd feel like a betrayer if I didn't put Steve in there ..ha ha and besides he is god.....apparently ;-)
8. What CD's do you currently have available and where can they be purchased from?
Only Dark Season is available at the moment, I'm not sure of availabilty abroad at the moment but you can buy it from our site. The new album will be available worldwide.
9. Message for your fans...
To the Intense fans, whether you've been with us since Dark Season or more recent times....the new album will be released next year, it will be more than worth the wait I promise you and for all the fans in Europe we will finally make it over next year so you can experience us live at last. Stay true .....