Just witnessed your best live gig?.. send us a review!
Y&T, The Garage, Highbury, London
13 October 2012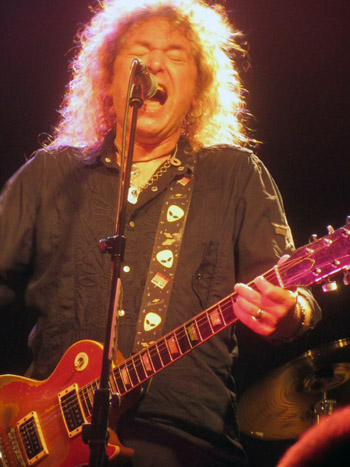 Y&T's autumn jaunt is now a fixture in the classic rock calendar, incredibly this being the eighth year in succession that the seasoned Californian hard rockers have toured the UK. But they are in no danger of overexposure as, after being initially slow to fill up, a healthy sized crowd packed the Garage for their early start.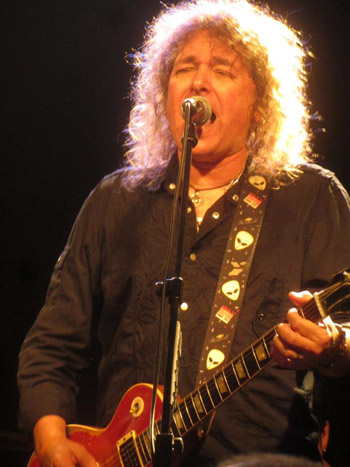 Lead singer Dave Meniketti, at nearly 60, is still a formidable trouper, curly hair flowing behind him as he puts his heart and soul into both his singing and incendiary lead guitar playing.
With bassist Brad Lang, with a typically Californian look of wasted elegance, now fully bedded in as successor to the still missed Phil Kennemore, the band, completed by drummer Mike Vanderhule and second guitarist John Nymann are a well drilled unit and were done full justice by a spot on sound at the venue.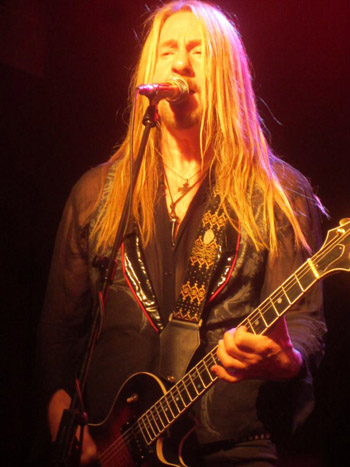 This tour was billed as marking the 30th anniversary of 'Black Tiger', yet despite opening with the title track and later showcasing the epic 'Winds of Change' the album did not feature as prominently as I expected.
Instead the usual mix of Y&T classics were present: the extended jamming from both guitarists that winds its way through 'Dirty Girl', the first number to really get the crowd going, no nonsense rockers like 'Mean Streak' and 'Hurricane', and 'Midnight In Tokyo', given a slightly different arrangement with the first part slowed and stripped down somewhat.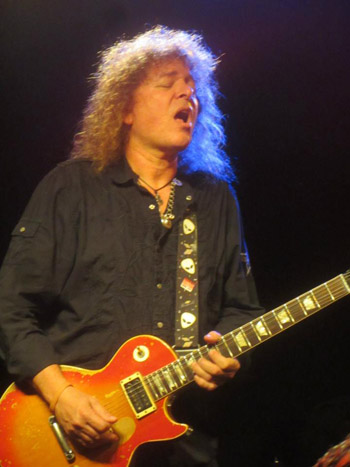 The rarely played 'Rock n Roll's Gonna Save The World' had me wondering why it never took off as an arena anthem in the mid eighties.
But what brings the same crowd back every year- and some to multiple gigs on the same tour- is the way they vary the set to dip into the lesser known parts of their lengthy back catalogue.
On this occasion those dusted down included 'Hard Times', 'Rhythm or Not' from 1987's 'Contagious' recalling the days when they viably tried to jump on the sleaze rock bandwagon; the infectious seventies riffing of '25 Hours a Day' from their very first album when they were still known as Yesterday&Today and 'Gimme the Beat', a surprisingly good song from 'Endangered Species' one of their 1990's albums that passed the world by, myself included.
A trio from most recent album 'Facemelter' - 'Shine On', 'Blind Patriot' and most notably 'I'm Coming Home', a galloping romp in classic Y&T style - also now nestle comfortably in the set.
Phil is still much missed and Dave dedicated his Gary Moore-like instrumental 'I'll Cry For You' to him, while John stepped into the breach for the late bassist's traditional turn at the mike for Squeeze.
With his flowing fair hair, a throaty voice and big smile, he took to the frontman role to the manor born and it did occur to me the band might make more of him in future. Dave shone on the epic 'I Believe in You', yet as his lengthy solo, losing none of its fluency as he played ever faster, drew a huge cheer from the crowd, the modesty with which he received the acclaim was touching.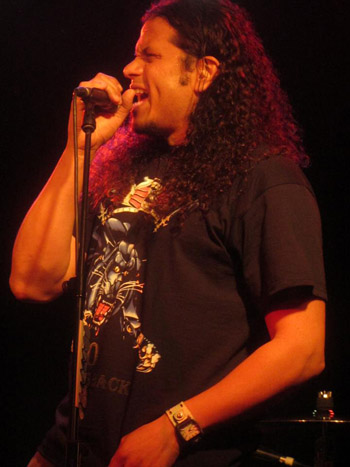 For the third year running, Jeff Scott Soto was in the house and brought on to energetically lead the band through Forever, which saw pockets of pogo-ing breaking out at the front, Jeff showing some man love to Dave as he tore into more solos and a rather chaotic on stage atmosphere with support band The Jokers joining in.
Sadly with a 10pm curfew, 'Summertime Girls' was omitted from the set and there was time only for the one encore, the place going crazy to their best known song 'Rescue Me', with Dave's solos managing if anything to eclipse the studio version.
There are no frills to what Y&T do - just a tight classic rock band playing good songs with a hard working yet fun attitude. They seem to love the UK and with shows exceeding 2 hours and of this quality, the fans will return year after year. Mark off October 2013 in your gig calendar now.

Review and photos by Andy Nathan
---