Just witnessed your best live gig?.. send us a review!
VEGA, Tainted Nation, Degreed
Borderline, London 4 November 2012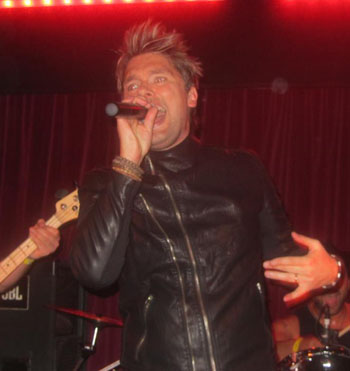 Vega are seen as one of the great hopes of the current melodic rock scene, Bringing together former Kick and Eden singer Nick Workman, and brothers Tom and James Martin who seem to have the Midas touch with their prolific song writing for a variety of artists.
With a fresh modern sound and an image far removed from the tight spandex and big hair stereotypes that bedevil the genre, they are seen as one of the few new generation bands with the potential to cross over into the mainstream.
Ahead of the release of their critical second album they headed out on a short debut headline tour, taking in this date at the Borderline. Sadly they are still a well kept secret on the evidence of a crowd of only just over 100, though a Sunday night slot in the most crowded gig schedule of the year did not help.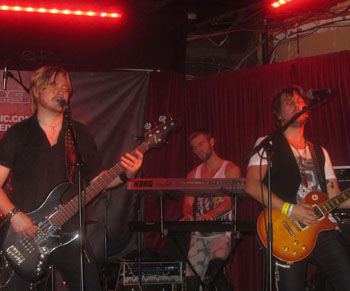 There was full value for money with three bands, beginning with another of the new generation, young Swedes Degreed, with avant garde haircuts artfully sculpted forward.
They have generated a bit of a buzz among some of my friends and though initially sceptical of a heavier (or at least louder) sound than I expected they won me over with an interesting set with just enough originality, and diversity from the straight ahead rock n roll of 'You and Me' to the more melodic sounds of set closer 'Arms of Misery'. As with so many Scandinavians, singer and bassist Robin Ericson has a smoother version of the warm deep tones of a vintage Coverdale.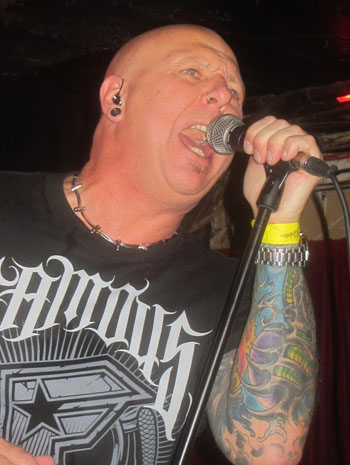 Tainted Nation are an altogether different proposition of seasoned musicians led by the shaven headed Pete Newdeck, drummer with the likes of Steve Grimmett and Eden's Curse, but now stepping forward as a frontman and surprisingly comfortable in the role.
Their more traditional metal was a tad out of place on the bill but perfectly listenable, especially when Pete's vocals were enhanced by a big wall of gang backing vocals on the likes of 'What Are You Waiting For' and 'Your Only Friend', from their forthcoming release early in 2013.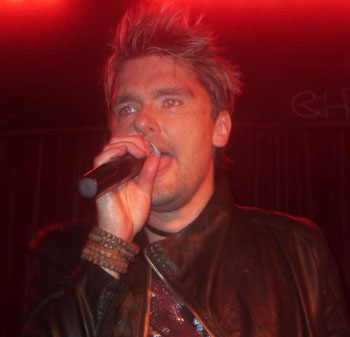 Since their appearances with Houston and at Firefest last year, there have been some changes in the Vega live line up, with two lead guitarists giving them more crunch in that department (though long solos are avoided) and Tom Martin switching to bass.
What has not changed is Nick Workman's self-belief and utter command of the audience, the spiky haired frontman acting as if the small club were a stadium.
To open with the title cut, and perhaps the strongest song, from their 'Kiss Of Life' debut got the gig off to a flying start, with a sizeable knot of people at the front (with Degreed leading the cheering) punching the air to the 'who-oah' after the chorus, and 'Stay With Me' and 'SOS' were almost as uplifting.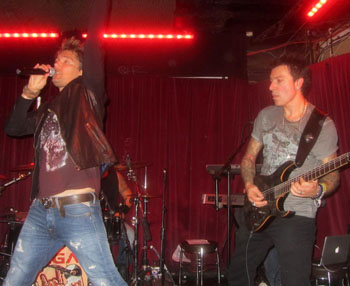 A number of new songs from the upcoming 'What The Hell' album were aired, including 'Not There for You', 'Bless My Soul' and the title track, and seemed on first listen to continue with the winning formula of 'Kiss Of Life'. 'Hearts Of Glass' is another fresh uptempo song made for instant singalongs and 'Headlights' is perhaps their nearest to an epic.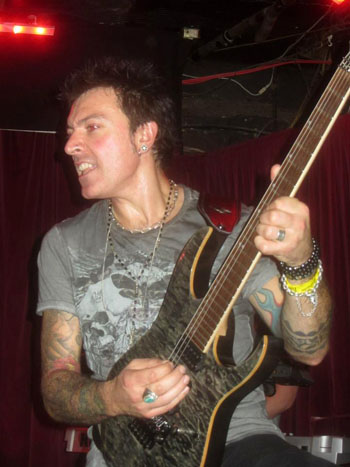 However it was the closing pair of new songs that really brought things to the boil, with the instantly catchy 'White Knuckle Ride' and 'Hands In The Air', which you could describe as a Ronseal of a song. By the time an hour long set ended with a joyous encore of 'Into The Wild', it was easy to forget the relatively small turnout.
With the hooks of Bon Jovi, the audience communion of Shinedown and the swagger of, like him or not, Robbie Williams, this gig was proof positive that Vega are made of the right stuff.
Now, how do we spread the word beyond the faithful and get their appeal out to that elusive wider audience?

Review and photos by Andy Nathan
---