PAUL CARRACK Good Feeling www.paulcarrack.net(2012)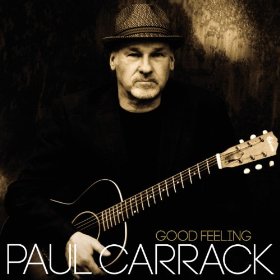 Paul Carrack is in that comfortable twilight zone at the moment. He tours regularly and releases albums on his own label. In short it's all on his own terms and his adoring fans love him for it.
Carrack has always been one of our premier soulful singers and this latest offering pays his dues to classic sixties soul, inspired by the music he grew up with in the sixties.
If best known for his major hit 'How Long' (with Ace in 1974) and his admirable stints with bands like Squeeze and more latterly (and lengthily) Mike And The Mechanics, Carrack has rung the changes in his own solo work. His last album 'A Different Kind Of Hat' included jazz standards with orchestra. Whilst making himself sometimes less accessible to a less partisan audience, each production is authentic and honest.
Among the highlights here 'If I Don't Wanna Lose Your Love' brings to mind a less-saccharine white-boy soul than Hall & Oates whilst 'A Child Is Born' could be an out-take from Stevie Wonder's 'Talking Book'. Those who like to hear him in pop rock mode (a la Mike And The Mechanics) will be disappointed with 'Good Feeling' (with the notable exception of 'Make It Right') but the more open-minded will luxuriate in a fine singer surrounding himself with great musicians, and great songs.
***½
Review by David Randall
David Randall presents 'Assume The Position' on Get Ready to ROCK! Radio every Sunday at 22:00 GMT
---