Just witnessed your best live gig?.. send us a review!
PALLAS
Classic Grand, Glasgow 24 February 2012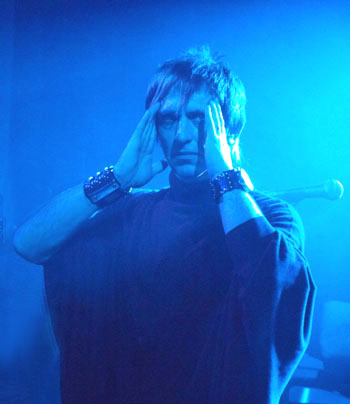 I have been a fan of Pallas for nigh on 30 years and have seen them perform many times during that period, so when I got the offer to cover this show I jumped at the opportunity. This would be my first chance to see the band after the departure of singer Alan Reed and I was keen to see what new kid on the block, Paul Mackie, had to offer live after his excellent performance on the bands latest album XXV.

First band up though were other stalwarts of the Scottish prog scene, Comedy Of Errors. The band have undergone a rebirth recently and have released an album entitled 'Disobey' and tonight they offered up some tasty traditional prog.
The band were very tight and the highlight of the set was the playing of 'The Student Prince - parts 1 and 2' which has been the mainstay of the bands set for many years. Overall then a strong showing from COE, hopefully they can keep the band members together long enough this time to capitalise on the newfound energy.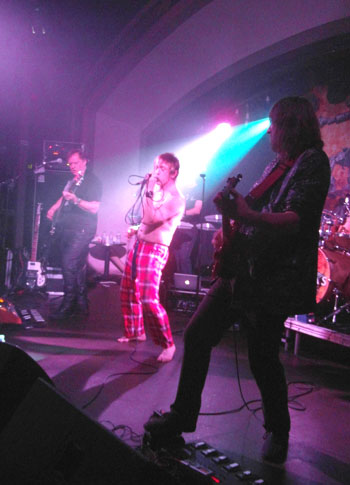 Pallas though have always been in another league music and performance wise. The last time I saw the band was a couple of years ago when, for one night only, they got back together with original singer Euan Lowson. That night we were treated to a few numbers with Alan Reed firstly before Euan took to the stage and the difference between the two sets was marked. The return of Euan seemed to inject a lost energy into the band and as much as I liked Reed as a front man, that night showed what Pallas could and should be.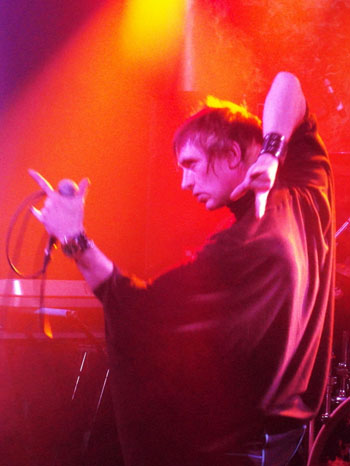 After Reed left, the band found Paul Mackie who has carried on from were Euan Lowson finished off that night. The same newer found energy was again on show tonight and the whole dynamic of the band appears to have moved up a few notches.
Opening with the slow burning 'Fragments' this then led into a storming version of 'Falling Down' from XXV. The main bulk of the set, as it transpired, was to be culled from the bands latest release and the harder edged sound, driven by the fantastic guitar work of Niall Matthewson, was made to be played live.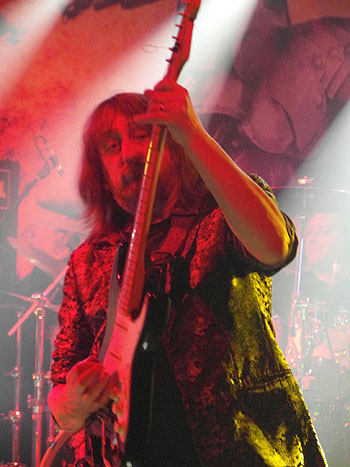 The beating heart of Pallas has always been the astonishing bass work of Graeme Murray and tonight he appeared to be in overdrive, his intricate bass patterns and backing vocals, as always, were spot on especially on two older numbers 'Midas Touch' and the excellent 'Ratracing'.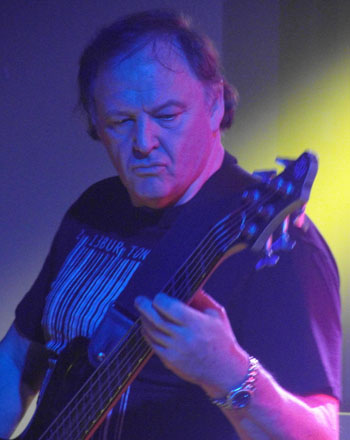 There was a good bit of between song banter and the guys were clearly enjoying being back in the live arena again. The band closed the set with 'Violet Skies' and finally 'XXV2' which brought the main proceedings to a rocking climax.
For the encores the band delved deeper into the past and played 'Crown Of Thorns' which has been off the set list for many years and finally we were treated to a rousing, singalong version of 'Arrive Alive'. The band also had 'Cut And Run' pencilled in, but a venue curfew saw that one left on the set list which was a shame.

Still, I can't complain. Tonight was a triumph and if you haven't seen Pallas recently then I would urge you to get along to one of the shows on this jaunt as they are fine, fine form. They said that another album is in the offing and if they can capture tonight's energy on that, then it will be a monster.

Review and photos by David Wilson
---