Just witnessed your best live gig?.. send us a review!
GLENN HUGHES
Manchester Academy, 23 September 2010
Photos by Lee Millward/GRTR!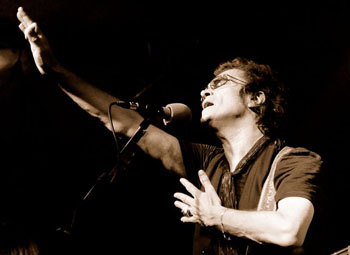 Many of the gathered Mancunian audience were buzzing about the new Black Country Communion album and most conversations that I overheard were talking about Glenn Hughes deserving another day in the sun, or words to that effect. Thankfully most observers have dispensed with myths about what happened behind the scenes of the Purple dynasty,

Tonight Glenn Hughes started his UK tour with a barnstorming set which was a moving tribute to those who had departed in recent years. Mel Galley, Quiet Riot's Kevin Dubrow, whose scarf hung from Glenn's Belt, Andy Attwood (Trapeze roadie) and latterly of course Ronnie James Dio were all close friends.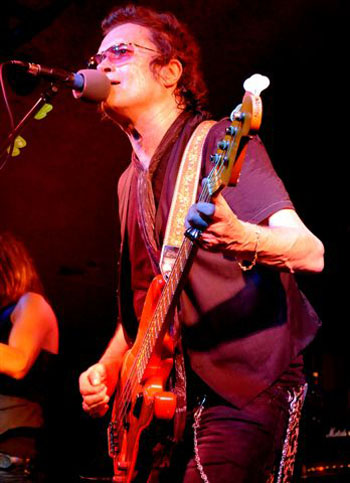 So it was appropriate then that Glenn shifted the emphasis from that balmy day spitting 'mozzies' at Onatrio Speedway to the Trapeze era which preceded it. 'Medusa' appears on the Black Country album and it's this dynamic updated version that Glenn Hughes and his band presented tonight.
Yes there were two Deep Purple classics, 'Sail Away' and the seven minute 'Burn' encore which went down a treat. 'Sail Away' transferred successfully live, the band really hitting the original groove tightly.

'Muscle and Blood,' the opener, was an absolute joy to behold. Normally first night nerves can dilute the energy somewhat. But you could tell that a smiling Glenn Hughes was really up for it tonight. Helped by a decent sound system at Manchester Academy, the portents were good.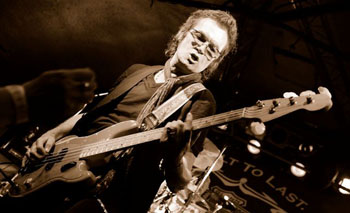 Zoom (Click large image to cancel)
It was great to chat to guitarist Soren Andersen later when he confessed that being on stage with Glenn was an incredible challenge musically. As well as being eye candy for the ladies, he is an excellent practitioner and showman. Keyboard player, Anders Olinder has been an ever present for all recent tours and does provide a stabilising gel to the others' movements. Pontus Engborg on drums worked well with The Hughes bass lines.

I am never sure what people will make of 'Don't Let Me Bleed' from the highly rated solo album, 'Soul Mover.' It's Glenn Hughes show boating with his vocal talents. But it's rather like watching a Ronaldo (either one) skip round defences. Awe. I witnessed smiles of appreciation from the throng, some of whom were fresher fans including younger women and one lad I witnessed in absolute awe at the front of house with his dad.

A natural raconteur, he pushed aside some of the silly stuff written about him in the past and offered an ironic new story line about being 'that old lesbian' to guffaws of laughter around the hall.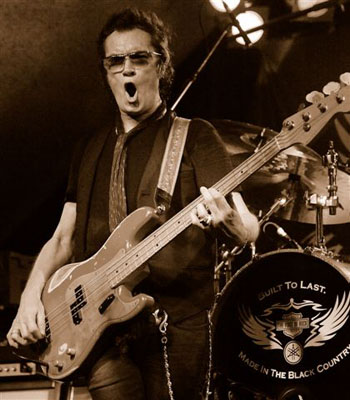 'Soul Mover,' a classic in its own right and a live staple, ended the show, to be followed with a two song encore beginning with 'Addiction'. A painful album to make apparently, but I appreciated Glenn Hughes digging deep to tell us about a chapter in his life that is now eradicated. An essential addition to the set and a further sign that Glenn Hughes is comfortable with his own life story.

Instead we have the Voice of Rock doing what he does best - and sadly most of his contemporaries cannot now match - and that's to sing with energy and passion. There are 12 more dates at a venue near you. Do yourself a favour and read the new chapter in the life of Glenn Hughes.

Review by Keith Thompson
Photos by Lee Millward/GRTR!
---