BIG STAR Reissues Concord/Universal (2009)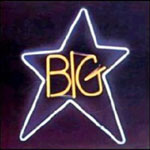 Memphis-based Big Star are a band that sold a relatively small number of records when together but who have subsequently become recognised as a seminal act and major influence on bands such as R.E.M., The Replacements and Teenage Fanclub.
Recently the subject of a lavish 4CD Rhino box set ("Keep An Eye On The Sky"), the best entry points to their work will always be the first two albums - reissued here as separate CDs for the first time with a bonus track apiece.
The albums originally made it onto CD in 1990 as a "2 on 1" by the pioneering Big Beat label. Recorded at the legendary Ardent Studios, with a vibrant and sparkling production by John Fry, they always sounded terrific, but the new remastering certainly seems to have added an extra clarity - as a result the sound is crisp and fresh and makes these the definitive versions to pick up.
Although they fitted onto a single CD, the albums actually work best as individual titles. On 1972's "#1 Record" they were a four-piece, with the song writing dominated by the Alex Chilton / Chris Bell partnership. Bell would leave the band before the release of 1974's "Radio City" (where most tracks were written solely by Chilton) and sadly didn't live to see the band he'd started get its due recognition as he was killed in a car crash in 1978.
As Kris Needs rightly states in the sleeve notes, Big Star are usually summed up as "power pop pioneers" but this really doesn't do them justice. Their sound is quite hard to pin down, but they were clearly inspired by The Beatles and had a very different style to most bands in an era that was dominated by Led Zeppelin and progressive rock. It's hard to argue with Needs' "great pop songs, bolstered by Memphis soul spirit" description.
#1 Record is a mixture of ballads (notably 'The Ballad Of El Goodo' and the gorgeous 'Thirteen') and fiery pop-rock ('When My Baby's Beside Me', 'Don't Lie To Me' and 'In The Street' - the single mix of the latter is included here as a bonus). Other notable influences that can be heard in their output include The Band, The Byrds and Badfinger.
Despite some encouraging press, Stax's distribution system failed to get enough product to the shops and, even after Stax signed a deal with Columbia, the band got lost and the album stalled. With Bell gone, Alex Chilton, bassist Andy Hummel and drummer Jody Stephens regrouped to record "Radio City".
Arguably an even stronger album, Radio City included Big Star's best known track - 'September Gurls', which was later covered by The Bangles. The opening track 'O My Soul' was released as single and the single mix also appears here as a bonus track. Other standouts include 'Way Out West', the powerful 'You Get What You Deserve', the tender closer 'I'm In Love With A Girl' and the epic Anglo-generated pop of 'Back Of A Car'. This edition restores the original cover image courtesy of legendary lensman William Egglestone.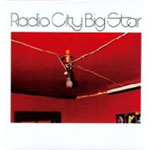 As with its predecessor, "Radio City" was strangled at birth by distribution problems. Hummel departed, but that wasn't the end of the Big Star story. Chilton and Stephens carried on with different musicians, and the much darker recordings they made next were eventually released in 1978. Chilton embarked on a solo career but would reunite with Stephens (along with Ken Stringfellow and Jon Auer of The Posies) for live performances under the Big Star name. A new album "In Space" would also surface in 2005.
Essentially all that most people need though is their first two albums - and there's no better way to buy them than in these keenly priced new packages from Concord / Universal.
****½
Review by Jim Henderson
Jim Henderson presents "Power Pop" on Get Ready to ROCK! Radio, Thursday 21:00, Sunday 14:00
---