PAUL CARRACK I Know That Name Carrack-UK (2008)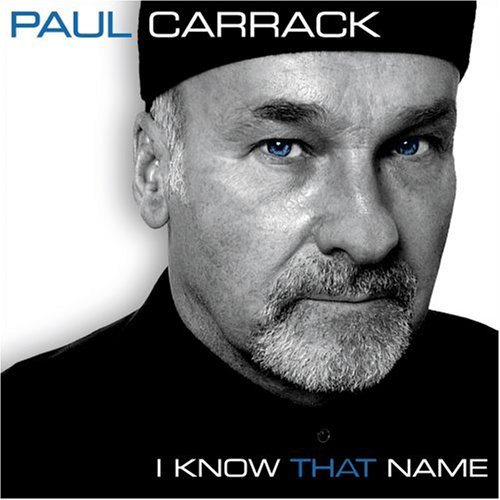 Paul Carrack should be confirmed as a national treasure. We shouldn't take him for granted but the album title "I Know That Name" suggests a certain anonymity, perpetuated in numerous sessions, writing credits, and a higher profile gig with Mike and the Mechanics (where for many years he shared the vocals with the late Paul Young).
In the meantime, he's been making consistently good mainstream solo albums and tours regularly to promote them. Whilst he probably appeals to those of a certain age, he can't fail to appeal to anyone who admires true tunesmithery and musicianship.
This latest CD is pretty much a self-production with Carrack playing all instruments and it is none the worse for that. Ex-Stiffs boss Dave Robinson perhaps an unlikely choice as executive producer.
Carrack has shown his soulful leanings and influences on recent solo albums and a track like 'No Doubt About It' almost updates Curtis Mayfield's 'Move On Up'.
To vary his own soulful compositions, he's added an excellent rendition of 'Ain't No Love In The Heart Of The City' and a version of the song he wrote for the Eagles comeback album (The Long Road), 'I Don't Want To Hear Any More' with heavyweight support from Don Henley and Timothy B Schmidt.
The only strange inclusion is 'Eyes Of Blue' which has appeared on album before and - with its reggae flavour - doesn't really add anything to the original.
This is the only evidence of filler on a consistent and commercial album that will surely appeal to both his hardcore supporters and those who recall his albatross - Ace's 'How Long' in 1974 - who know the voice if not the name.
***½
Review by David Randall
---
| | |
| --- | --- |
| | Print this page in printer-friendly format |
| | Tell a friend about this page |