BLACKMORE'S NIGHT Secret Voyage SPV(2008)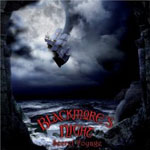 The new album from Candice Night and very talented backing band, which is very similar in feel to their last album. A long way from the Renaissance music they started out with all those years ago, this uptempo folk rock album opens with a grandiose harpsichord led intro before we get 'Locked Within The Crystal Ball', a smooth pop folk track with a slight medieval rhythm.
'Gilded Cage' is a slower song, more acoustic. Some good guitar touches and gentle orchestration, but the track is more a vocal exercise than band track.
'Toast To Tomorrow' has a more eastern feel, very much Jewish or Russian, Night's vocals suiting it well. 'Prince Waldeck's Galliard' is an interesting guitar solo, some neat picking.
'Rainbow Eyes' is a cover of the old Rainbow classic, an interesting take and worth checking out, but I'm not really sure it works as well as the original. Dio's timing and feel gave the track so much more. The guitar work is good though.
'The Circle' is very melodic, smooth, some of the Renaissance instruments used adding that extra dimension.
I guess I should mention guitarist Ritchie Blackmore at this point; and to be honest, despite the excellent guitar work and finesse that litter this album, there appears to be no secret in Blackmore's voyage into retirement. At the very least, he is coasting; with both Rainbow and Deep Purple what made Blackmore stand out was, on top of his amazing talent, was the challenge. Every album was different, Blackmore sought the challenge, even if that was just being an awkward bugger to work with. No question you still get the melodies, solos, good touches, but there is really nothing on this album that both Blackmore and band haven't covered on the last couple of outings.
I know I'm perhaps being overly critical, but it is the way of the Man In Black.
***½
Review by Joe Geesin
---
| | |
| --- | --- |
| | Print this page in printer-friendly format |
| | Tell a friend about this page |