Just witnessed your best live gig?..send us a review!
MARILLION
The Forum, London 15 June 2007
First of two nights at the Forum and first up were Public Symphony who sound like Pink Floyd with a bit of Coldplay (mainly in the arrangements). Best song of their set was the up tempo rock of 'Breakthrough', a very decent tune.
The only downside to the band was they were very programmed i.e. there was little spontaneity in the music and to be honest you could listen to them on a CD at home for all the stage presence they had.
Having said that I bought the CD and it is well worth a spin if you like Gilmour-led Pink Floyd.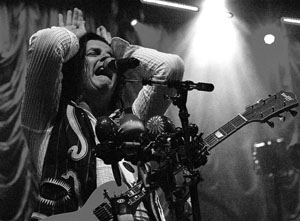 Having not heard Marillion's new CD 'Somewhere Else' (I have now ordered it though!) I went along with open ears and happy to report they are back in my good books again!
I liked 'Marbles' and 'Anoraknophobia' but bar these their albums since 'Afraid Of Sunlight' did little for me. What a great set though with the new single 'Thank You Whoever You Are', the rather excellent 'Between You And Me' (this really comes alive on stage) and 'You're Gone'.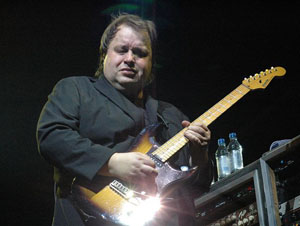 The band are obviously enjoying every minute of it with Steve Hogarth and Pete Trewavas the most animated band members, whilst guitarist Steve Rothery is content to play his wonderful solos with the minimum of fuss.
Great to hear 'Afraid Of Sunlight' and 'King' again, with a rousing rendition of 'Easter' rounding off a very enjoyable two hour set.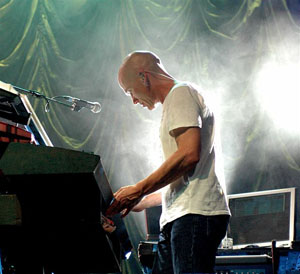 I am firmly back as a fan having been a lapsed fan for much of the 90's right up until 'Marbles' and hopefully they can reconnect with fellow lapsed fans like myself.
This is a band at ease with their music and with a very large and loyal fan base who will follow them on their musical journey. Simply wonderful!
Review by Jason Ritchie
Photos by Lee Millward/GRTR!
Related>> Album review
---
| | |
| --- | --- |
| | Print this page in printer-friendly format |
| | Tell a friend about this page |