Just witnessed your best live gig?..send us a review!
MARILLION
Liverpool University 7 June 2007
I have to admit I have an on-off relationship with the music of Marillion. The reason for my recent re-conversion is their latest offering 'Somewhere Else'. It has the immediacy and accessibility of the early Steve Hogarth albums, 'Seasons End' and 'Holidays In Eden' and is a worthy successor to 'Marbles'.
But whereas 'Marbles' was stretched over 2 CDs, 'Somewhere Else' clocks in at less than an hour, a case of less is more.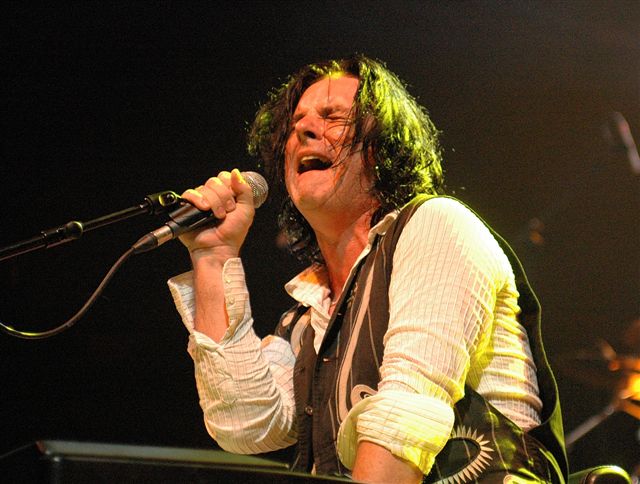 Zoom (Click large image to cancel)
The new CD sounds like a band that is not trying too hard to please, comfortable in their own collective skins. And good on them for that.
Steve Hogarth told us before the tour that the band would be featuring different songs from the new album each night rather than playing a fixed set-list. This works well for the hardcore fan who will go to several gigs and will then hear something different. No doubt it's also good for trainspotters.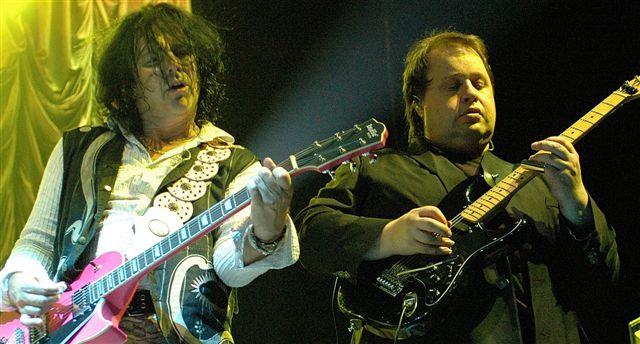 Zoom (Click large image to cancel)
Cleverly the band have picked a set which complements the new album. They started with the excellent 'Splintering Heart' from 'Holidays In Eden', then moved to the new material with 'The Other Half' and 'Thank You Whoever You Are' and slipping in 'Afraid of Sunlight' along the way.
Four tracks tonight from 'Marbles' starting with the very fine 'You're Gone' and later we get 'Fantastic Place', 'Ocean Cloud' and 'Neverland'.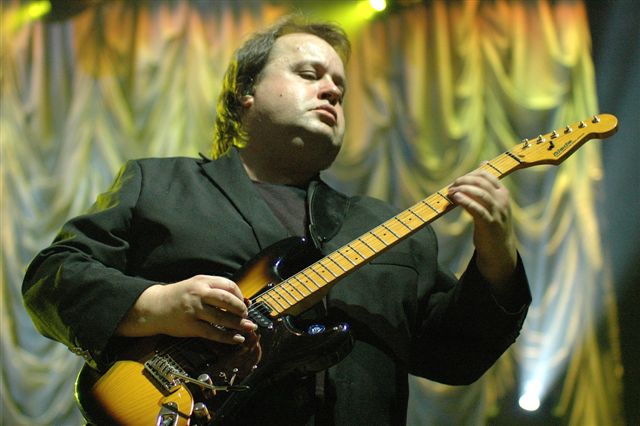 Zoom (Click large image to cancel)
Steve Rothery, who seems to have put on a few more pounds since I last saw him, can always be relied upon to play tasteful, expressive guitar whilst Mark Kelly's keyboards provide rich texture particularly evident on 'A Voice From the Past'. Steve Hogarth prefaced this song with a short and sincere statement about 'Make Poverty History' which the band supports.
'H' himself was on good form, and even able to take a break during the encores when the Liverpool crowd sang a word perfect 'Easter'.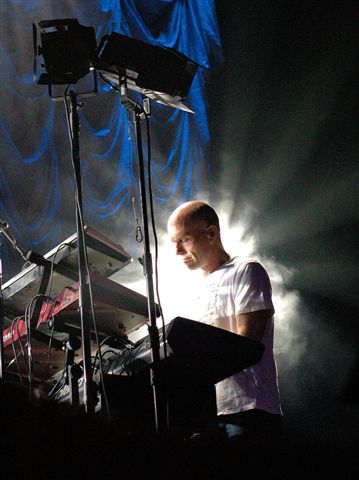 Zoom (Click large image to cancel)
All in all, a well populated set-list and a well-staged performance (with a superb sound mix) from one of our most enduring bands.
Review by David Randall
Photos by Lee Millward/GRTR!
Setlist
Splintering Heart
The Other Half
You're Gone
Thankyou Whoever You Are
Afraid Of Sunlight
Fantastic Place
A Voice From The Past
Somewhere Else
Ocean Cloud
Between You and Me
King
Neverland
Waiting To Happen
Easter
Album review and interview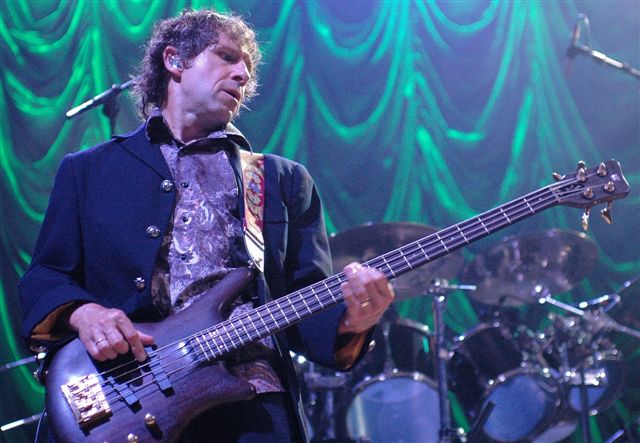 Zoom (Click large image to cancel)

---
| | |
| --- | --- |
| | Print this page in printer-friendly format |
| | Tell a friend about this page |