BONZO DOG BAND Reissues Liberty/EMI (2007)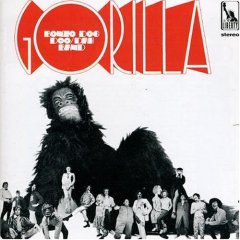 Art school pranksters with a penchant for vaudeville, schoolboy humour and ridiculing the English establishment, the Bonzos struck an individual note in late 60's music by raiding the dressing up boxes of trad jazz, crooning, doo wop, rock 'n roll, psych pop, even heavy rock, and rendering gleeful pastiches of the same, peppered with droll and increasingly surreal spoken word interludes, across these five excellent albums.
Jazz and faux Lennon/MacCartney are the bedrocks of their first sally into recording, Gorilla (*****) and its equally gifted successor The Doughnut in Granny's Greenhouse (*****).
Their respective strengths lay in a winning combination of compositional originality and flamboyant theatricality that won them seats at the tables of rock's finest and regular TV work.
Constant touring, hard fought-for by a band hard-to pigeonhole, brought internal pressures, most notably on front man Vivian Stanshall, font of much of the band's originality and humour, and lauded as an influence on many of today's humourists. Tadpoles (****) and Keynsham (****) - the band's most 'introverted' album, notes the band's composer and songwriter Neil Innes in his booklet notes - are equally amusing forays into the world of mad dogs and Englishmen and a tad more barbed.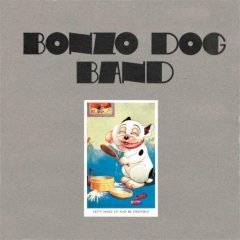 The unfairly derided, 1972-released 'contractual obligation' Let's Make Up And Be Friendly (****) was recorded after the band split. Darker still and visceral, it offers toilet humour in 'The Strain' (allegedly sound-effected by Stanshall evacuating a recently-ingested curry washed down by copious amounts of beer), the dandruff-afflicted "King Of Scurf", the frankly terrifying 'Slush' with its loop of hysterical laughter, and Stanshall's finest creation: the dysfunctional Rawlinson family, presided over by alcoholic sociopath, Sir Henry, the adventures of whom was to occupy much of his resultant solo career.
All five of these records are recommended listening, not only for the original content (including their singles), generous packaging and entertaining notes from Innes, but for the bonus tracks, amongst the usual demos and re-treads lie previously unreleased gems including Stanshall's fabulous spoken word version of Cliff Richard and The Shadows' 'The Young Ones', the guitar solo for which is greeted with a weary, posh drawl of "Go on then, if you must ...". He did, and so should we.
Review by Peter Muir
---
| | |
| --- | --- |
| | Print this page in printer-friendly format |
| | Tell a friend about this page |