WOLVERINE Still Candlelight(2006)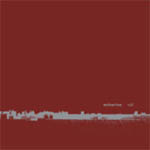 'Still' is the third full-length from this Swedish five-piece. Formed in 1995 by Marcus Losbjer and Stefan Zell, they began as a melodic death outfit but have evolved a progressive metal sound.
From listening to 'Still', I would not classify Wolverine as prog metal in the strictest sense. They have the delicate, intricate guitars and keyboards but lack the frenetic scales that some prog metal bands use. Since I am not keen on that particular aspect of prog metal, I enjoyed listening to 'Still'.
The first track, 'A House Of Plague' sounds, perhaps, a little typical of prog metal but this would be good, tasteful prog metal. Stefan Zell gave up bass to concentrate on vocals on this album and it has paid off. The vocals are excellent and the overall sound is uplifting. A great introduction to the album, and the best is yet to come.
'Bleeding', the albumís second track, continues in the same vein, but has a nice little piano piece and the track overall has a subtlety that I find relaxing.
The third track, 'Taste Of Sand', begins with what I associate as more 'traditional' keys - they are used as sad 'strings'. The vocals seem to come in more strongly on this track. Stefan Zell has a professional touch and never over-reaches himself but has a very powerful voice. Later in the track the keys and guitar are used in harmony which is a technique that I have not heard used a great deal.
'And She Slowly Dies' is a ballad that begins very simply with what sounds like a glockenspiel and vocals, then joined by strings. It is quite slow, and a little dull. I am not sure I would have the patience to listen to this track every time I play the album.
The albumís fifth track, 'Sleepy Town', is a bit of a style change in that it sounds almost like an 80s synth pop band, although there is a bright guitar melody later on which is a little Spanish-sounding.
The sixth track, 'Liar On The Mount', is my favourite track. There is a bit of riffage and it is a little heavier than the rest of the album. The chorus in particular is quite dramatic in its use of vocals and strings. This is followed by 'This Cold Heart Of Mine', another ballad which uses acoustic guitar and deep-noted strings. As a ballad I much prefer it to 'And She Slowly Dies'.
'Nothing More', the penultimate track, begins with a counter-melody on guitar and piano and then a harmony of strings and guitar. Like 'Liar On The Mount', it also has heavier excerpts.
The last track on the album is again quite dramatic and is an excellent demonstration of the bandís intricate, delicate use of guitar.
The intricacy of the guitars and keys along with the great vocals make 'Still' an excellent album. Well worth a listen for fans of more melodic metal, particularly if you like prog.
****
Review by Amanda Hyne