TASMIN ARCHER On Quiverdisc (2006)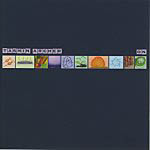 Uploading my collection onto an iPod I recently stumbled across Tasmin Archer's 1992 debut album - Great Expectations. And what a wonderful album it is - great songs, fantastic vocals. It's stood the test of time remarkably well, and at the time it suggested a major career was ahead of Tasmin. But her second album Bloom in 1996 suffered the dreaded 2nd album syndrome and bombed. Tasmin's career has been on hold ever since. Until now.
On, sees Tasmin back in front of the mic for the first time in 10 years. It's a collaboration with long time guitar partner John Hughes who co-writes, plays and produces everything with the exception of the bass parts which are provided by Bruce Thomas (ex Sutherland Brothers, Quiver and The Attractions). In fact, there's long been an Elvis Costello connection since Tasmin's excellent Shipbuilding cover ep.
Tasmin started writing again in 2000, and On is a back to basics album - recorded at home in Leeds between 2002 and 2005. And in line with the current vogue it runs to 10 tracks and a 'vinyl' length of 41 minutes.
Take Care opens the album with a gentle, quirky and almost hypnotic Sade/dance beat. It's a strong number and Tasmin's vocals clearly haven't been impaired by her extended sabbatical. And as before, her writing is reflective and observational, focusing on the frailties of human nature and her concerns for man/womankind.
It's followed by Sedan, an up tempo pleasant and melodic pop-lite number, and Complaints - a gentle piano led ballad reminiscent of her Bloom era.
Effect Is Monotony - the first single from the album - ups the ante and is an excellent up-tempo number with a strong melody and some wonderful vocals that evoke memories of past glories. Violence - a cry for sanity, in this mad world, is a standout track - the beauty of Tasmin's evocative vocals counterbalancing the sadness of the subject matter.
Another beautiful piano number with a gentle backbeat immediately follows it - A Day Will Come is one of the highlights of the album with lovely vocals and enchanting hooks.
Emergency is another pleasant number with a quirky time signature, and A Letter To God is an excellent piano ballad with signature vocals. Hope is another of several tracks that wash over you, but Hello - the final track is as good as anything she's done - sparse instrumentation perfectly complimenting Tasmin's haunting vocals.
On is a welcome return from a singer songwriter who deserves greater recognition. Whether On will provide that platform is debatable. If there's a criticism it's that some of the arrangements are a little contrived - pleasant, but disposable. But there's enough evidence here to demonstrate that Tasmin is still one of the best and most honest vocalists around.
***½
Review by Pete Whalley

---
Hello
© 2007 Quiverdisc. All rights reserved.
---
| | |
| --- | --- |
| | Print this page in printer-friendly format |
| | Tell a friend about this page |