MELANIE C 'Reason' Virgin 724358440528(2003)

What on earth, I hear you ask, is a review of a Melanie C album doing on a classic rock website? Before you reach for the refresh button in disbelief, remember that Sporty was always the rockier and more musically serious of the Spice Girls. Her debut solo album 'Northern Star' played safe but there were definite hints in her hit collaboration with Bryan Adams which further established her pop-rock credentials. With 'Reason' it seems that Melanie C has found her true voice and a new zest for life and love permeates these 12 songs.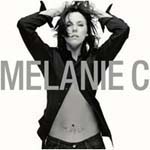 Some 40-plus songs came out of the sessions for this album, and whilst there are some semi-Spice pop ballads on display here, there is also a greater maturity both in songwriting and vocal performance. The flagship single 'Here It Comes Again' is here in all it's glory; you won't hear a better slice of pop-rock this year. 'Melt' contains a 'Sleeping Satellites' bridge section but, what the hell, it's good. 'Yeh,Yeh,Yeh' and 'Let's Love' are both fiesty rockers.
C'mon, admit it, it's only that your teenage daughter liked the Spiceys that prevents you from exploring this further. Melanie C tours the UK in April/May, and if you can take a deep breath and a copy of a broadsheet newspaper you'll be able to dispense with the disguise very early on in the gig. Honest.
Website
Gig review
****
Review by James Rutherford