Tribute to late drummer, for fans only...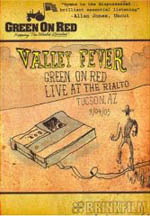 A reunion of some sorts, I gather, to remember the original drummer who had passed on.
I guess you have to be an ardent fan to really appreciate this, as for an outsider I found this very hard to retain any interest in.
Kicking off with two members being filmed chatting walking down the street, we get a concert of twin guitar and keyboards country rock, with an occasional hard edged indie sound. But pretty samey throughout.
Only a handful of songs make your ears pick up (when they do it is actually quite good, verging on uptempo southern rock), but at the other end of the spectrum you get all that is dull and samey about country rock. Lacking in onstage energy too.
Also lacking extras.
**½
Review by Joe Geesin