GMT Bitter And Twisted
Retrowrek Records FIRK112 (49:07) (2006)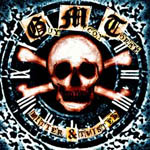 New album from drummer Robin Guy, bassist John McCoy and guitarist/vocalist Bernie Tormé, the latter two perhaps best known from having played with The Gillan Band (between them you can add Samson, Atomic Rooster, Mammoth, Desperado and many others).
The set opens with the powerful Cannonball, probably the heaviest thing they've ever done, before we get the Irish sounding Rocky Road, the Celtic influence allowing Tormé to play on his native accent. The tribal drums work well too.
Throughout the album the guitar chops are sharp, the solos blistering, the bass heavy as lead and the drums thunderous.
Each really prove's their merit, and the production as solid as the music is heavy. You Can't Beat Rock'n'Roll sums things up well.
A unique blend of classic rock proving its utter relevance, and a welcome return to the Bernie and John combination.
*****
Review by Joe Geesin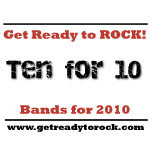 ---
Cannonball
© 2006 Retrowrek. All rights reserved.
---