Two DVD-EPs feature two classic US bands
The Byrds have been hugely influential and laid down the folksy guitar rock blueprint taken up later by bands such as REM.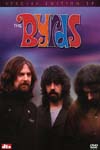 These performances come from the band's final years, so in that respect should be coveted. Great versions of 'So You Want To Be A Rock And Roll Star', 'Chestnut Mare' and a thirteen-minute 'Eight Miles High'. Within a few years, Roger McGuinn had left the band and a final shot at collective fame, with an album in 1973, consigned the group to history. *** (Classic Pictures DVD6094X)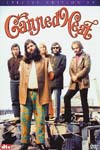 Canned Heat seem to occupy that southern boogie higher ground shared by ZZ Top amongst others and these 1970 performances capture Bob Hite and his men in what is essentially their 'greatest hits' collection. 'On The Road Again' and 'Let's Work Together' are true classics. *** (Classic Pictures DVD6089X)


These sessions come from the German Beat Club and Musik Laden series, the later shows are not dissimilar to the Whistle Test in the UK except that the German vision mixers were fond of pissballing around with the camera angles. The best bet is to down a few lagers before consumption: you will then approximate the vision mixers condition when mixing and it will all seem so much better.
Review by David Randall
© 2003 All rights reserved.