BUNGALOW ZENN 'Let It Rain '
(Holier Than Thou 2004)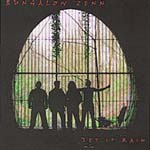 We raved about the promo from this UK band and now they've put together a superb six-tracker.
Bungalow Zenn have taken their cues from US bands like Aerosmith and Guns N' Roses and the spirit of classic seventies rock is well and truly present.
This debut CD is extremely well produced and full credit to engineer Camron Blackwood who has captured what is essentially the band's live sound.
If your particular brand of cocoa is heavy, crunching riffs and strong melodies, and a fair helping of raunch and roll, you will be fully satiated. However, you are likely to be kept up at night.
Mark Damon's vocals are top notch, Jim Owen's guitar powerful, and the rhythm section of Mark Snowling (bass) and Ian James (drums) - especially on the track 'Let It Rain' - superb. It is this solid musical foundation that means Zenn could really go places in the future.
The Darkness showed the way again for good time rock with a certain style and Bungalow Zenn have just the right amount of swagger that could see them confuse the radar. I'd love to hear them live, because this CD is a taster of what must be a great live act.
Truth is, you will immediately identify with the band's music because they do pay homage to heroes and the influences are present, but because the whole is served up with such bravado and panache, who cares anyway?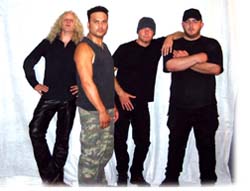 ****
Review by David Randall

Misty California (full length audio)
© 2004 Bungalow Zenn/Holier Than Thou Records. All rights reserved.