BUNGALOW ZEN 'Word Of Mouth '
(Holier Than Thou/Bungalow Zen) (2005)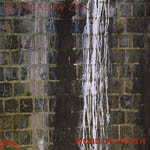 Now gramattically streamlined, having dropped the 'n' from Zen, this is the latest EP offering from one of the upcoming UK hard rock bands.
The cynical might say that Zen have trawled just about every cliche in the book of HM but this misses the point a little and will surely deprive the unenlightened of a damn good wig-out.
'Mona Lisa Smile' rocks with the best of them, 'Blinded By The Light' is thankfully not the Manfreds version but driven along by a chord sequence and time signature recalling 'Message In A Bottle'.
Talented musicians, excellent frontman Mark Damon (with a raspy delivery recalling the best of Bon Scott mixed with Steven Tyler and a touch of Robert Plant) and an unleashed power recalling the best of those aforementioned singers' bands
'Mr Blue Sky' reprises an earlier version but it's well worth reprising, a classic tune in Aerosmith mould while 'Look Away' features great raunchy riffs and is a hybrid of masterful Iommi-style riffs and prime-time Zep wail. Fan-bloody-tastic.
Check out, also, the bonus video of 'Friends' which looks like it was a hoot to make and shows Damon is not afraid to camp it up in the name of, er, art and so gives Zen a visual edge too.
Zen should get as many good support slot gigs as they can and preferably on a national tour, and they should build on this EP which reveals a subtlety and quality that was slightly lacking from earlier efforts.
As long as they go churning out these stupendous riff-laden tunes we'll all be happy little punters.
It is the element of sheen and subtlety that will carve them out as the next classic rock band to watch. The EP leaves you wanting more but an album is due early in 2006. For the moment, just turn it up!
****
Review by David Randall


Look Away
© 2005 Bungalow Zen/Holier Than Thou Records. All rights reserved.