BUDGIE 'Reissues' www.budgie.uk.com(2005)

Juxtaposition. It's what makes a classic album. It's about your frame of mind when you first heard it, your period in time and, just perhaps, what mind altering chemicals you were indulging in.

And so it was with Budgie and me. A bludgeoning 3 piece emerging from the hills of South Wales in the early 1970s, their early albums and gigs thread their way through my and fellow reviewer Dave Randall's early rock memories. And despite long since having left my collection I've regularly wondered – why?

With the first five albums now available from the band at www.budgie.uk.com it's time for the truth – classic albums, or just classic memories?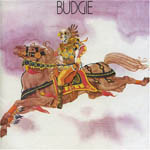 Early Sabbath producer Rodger Bain produced their eponymous debut released in 1971. And the sound is amazing – deep and rich in a way seldom captured on vinyl and rarely on cd, every note clearly audible yet powerful enough to stun a charging rhino. And remarkably it still sounds fresh, vital and inspired.
There's not one track that doesn't make me want to dust down the air guitar, even after repeated listening. Guts roars – a deep throbbing riff overlaid with Burke Shelley's falsetto vocals and Tony Bourge's screaming blues based licks. Everything In My Heart a short acoustic interlude – a feature of all Budgie albums.
The Author builds from an acoustic / bass intro into a thundering pile driver. And the quality control remains on max through Nude Disintegrating Parachutist Woman, Rape Of The Locks, All Night Petrol, You And I and Homicidal Suicide. The verdict – even better than I remembered. *****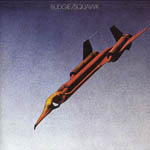 1972's follow up Squawk - was again produced by Rodger Bain and was the first to feature a Roger Dean cover. And while it followed the same formula – riff-laden rockers interspersed with acoustic numbers – the production somehow doesn't have quite the same force as on Budgie. Perhaps as a result of the move from 8 to 16 track recording? But the material was still strong with classic riffs in abundance on rockers such as Whiskey River, Rocking Man, Hot As A Docker's Armpit, the bluesy Drugstore Woman, the slow burning Bottled and Stranded. ****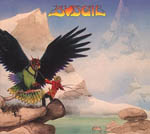 Never Turn Your Back On A Friend (1973) was the band's first self-production and the last to feature drummer Ray Phillips. It features a wonderful Roger Dean gatefold sleeve and moves up again in recording quality – 24 track this time. And it is, perhaps, the band's most accessible album.
Breadfan opens at a frenetic pace. Baby Please Don't Go is one of their few covers with screaming fretwork and Burke's almost impossibly pitched vocals. I Know I'll Always Love you and Riding My Nightmare typically skilful ballads. You're The Biggest Thing Since Powdered Milk with its two minute phased drum 'solo' intro. In The Grip Of A Tyrefitter's Hand a stomping rocker and climaxing with the wonderful Parisienne Walkway-like Parents. *****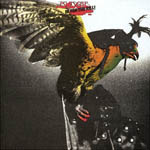 1974's In For The Kill saw the band's first line up change with Pete Boot stepping behind the drum kit. Due to constant touring, the band didn't have a lot of material available and were under record company pressure to come up with another album. But as the album opens with In For The Kill you'd be hard pressed to notice being absolute classic rockers. It's followed by the equally wonderful Crash Course In Brain Surgery although this was a 'left over' from the first album sessions. Elsewhere, Zoom Club – a slow burner – is up to pace, but the Hammer And Tongs and Running From My Soul while competent are uninspired and highly derivative of early Zeppelin. ***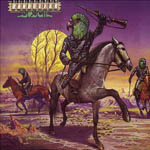 Bandolier (1975) saw Steve Williams claim the drum seat and a return to more original songwriting. But is has a typical mid 1970s commerciality to it – not dissimilar, in many ways, to contemporary Thin Lizzy.
Breaking All The House Rules is a typically heavy opener, What Do You Want For Your Love is almost funky, I Can't See My Feelings was later covered by Iron Maiden, I Ain't No Mountain an Andy Fairweather-Low cover and Napoleon Bona-Part One & Two the album's centrepiece working from a gentle start to a crashing riff. ****
Bonus material? It isn't extensive and like on most dvds, mostly superfluous. There clearly wasn't much contemporaneous material available so what you get is some B-sides, single edits and a mixture of old and new live tracks. You also get a couple of Old Grey Whistle Test appearances in the format of video files. All nice to have, but hardly essential.
So, classic albums? Budgie (1971), undoubtedly. And highly recommended to anyone who takes their rock seriously. As for the rest, I'll let you be the judge. Just buy Budgie and take it from there.
Review by Pete Whalley