BLUES TRAVELER Truth Be Told (Silverline)(2003)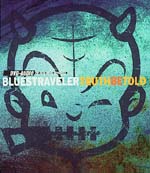 This album just washed over me without stirring any feelings. I didnít feel compelled to skip tracks (a good sign) but neither did I feel moved by it in any way. Itís the follow up to 2001ís The Bridge, which introduced Ben Wilson on keyboards and Tad Kinchla on bass. But I have to confess, Iím not familiar with their earlier material.
I gather in the past Blues Traveler have been guilty of self indulgence in the form of extended meanderings. None of that here, and despite a loose groove, all the songs are well structured - perhaps thanks to having veteran producer Don Gehman* at the helm?
Vocalist John Popper sounds like a cross between Dylan, Cat Stephens and Roger Chapman. Heís also a renowned harp player, but most is buried in the mix. The music is varied - loose R&B with a hints of funk and jazz thrown in here and there for good measure. And itís got that late 60ís / early 70ís under rehearsed feel.
But, truth be told, thereís just nothing special about it. It wonít raise their profile but will no doubt go down well with their existing fan base.
And disappointingly for a dvd-a release, the Ďextrasí are pretty scabby and scarce - being limited to on screen lyrics and a dozen of so distinctly average still photos.
(*Thank you Don for giving us that 'lost' classic album 'Say Something Good' by River City People - well worth scouring the secondhand stores for).
This Ache
© 2004 Blues Traveller/Silverline. All rights reserved.
***
Review by Pete Whalley