This is the feature where we revisit bands or albums that are worthy of attention but may well have been overlooked over the years…we also signpost the definitive CD versions and related albums worth investigating.
If you have your own neglected band/album send us a review!
Asia regrouped in 2000 with mainstay Geoff Downes and John Payne joined by a number of session musicians. This line-up finally settled with a touring band featuring ace guitarist Guthrie Govan (a college tutor as well as erstwhile guitar mag contributor) and the experienced Chris Slade on drums, formerly with Manfred Mannís Earth Band amongst others.
The album featured contributions from several well-known progsters, among them Ian Crichton (Saga), Steve Howe, Michael Sturgis as well as the aforementioned line-up.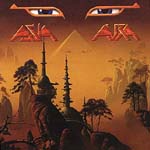 The album is best described as radio-friendly but failed to dent US classic rock radio schedules and was perhaps not mainstream enough for BBC Radio 2 although there was some airplay for 'Wherever You Are'. The problem, apart from the real lack of an obvious airtime outlet in the UK, was the record company that went kaput within twelve months of the albumís release. A sneering live review in ĎClassic Rockí magazine didnít help either.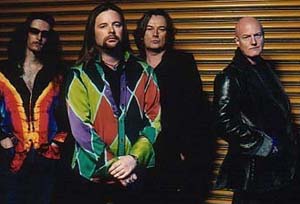 For the faithful, this was classic Asia, songs strong on melody, chorus and structure and consummate musicianship. Whilst some would navel gaze the merits of original vocalist John Wetton compared to John Payne, it is undeniable that the current incumbent fits in well and brings some gold dust to the songwriting.
The digi-pak version of the album is well worth hunting out as it contains additional tracks. The addition of Guthrie Govan provides a rockier thrust than of late, an element that could take Asia in a new direction in future as both Govan and Slade make more of a contribution. With John Wetton back in action with a new solo album in 2003, and featuring a collaboration with Downes, itís currently looking good for lovers of melodic rock anthems.
---
Don't miss:
Aura (Recognition CDRECX501)
Don't skip:
Wherever You Are, The Last Time, You're The Stranger
Worth investigating:
Asia - Anthologia (Geffen/Universal 069 493 254-2)
Text © 2003 David Randall
Further info:
Website


---
Interview © 2003 Rock Ahead. All rights reserved.
---
| | |
| --- | --- |
| | Print this page in printer-friendly format |
| | Tell a friend about this page |