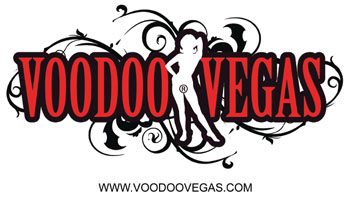 Established five piece rock band 'Voodoo Vegas' have been busy touring all over the UK and Europe the last two years, playing to large audiences in many of the countries O2 Academies and other large venues building their fanbase ready for the release of their debut studio album which will be released this summer.

Malcolm Dome of Classic Rock Magazine and Total Rock Radio says "Finally, an unsigned band worth checking out if you enjoy The Answer. Voodoo Vegas are local rock heroes and their self-released Live album suggests they've the ability to take their Guns N' Roses and AC/DC influences into their own territory. Keep an eye on 'em."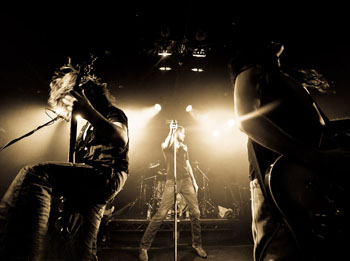 Photo: Ben Hickman
This band is not for the timid: with their high energy, fast paced, anthemic catchy rock and exceptional stage presence. Lawrence Case on lead vocals knows the meaning of being a frontman and knows how to get any crowed rocked. Nick Brown and Meryl Hamilton are a dual lead guitar attack, punching out hook after hook, whilst Ashley Moulton on Bass and Martin Ramsay on drums are a solid driven rhythm section.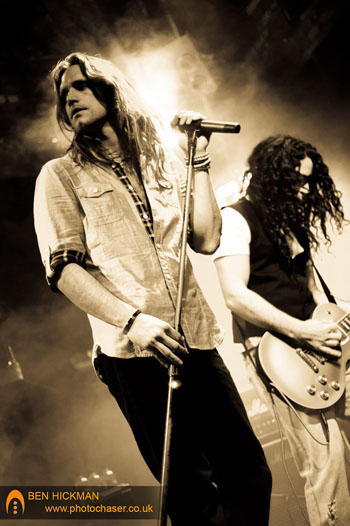 It is fair to say they have been making a very big impression for themselves all over the UK. Voodoo Vegas have endorsements by PRS Guitars, Daisy Rock, Vintage Guitars and Audio Technica Microphones and they have played with the likes of Glenn Hughes of Deep Purple and Black Country Communion, the Quireboys and many more.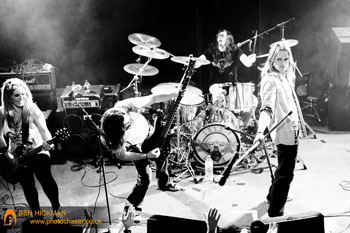 As well as recording their first studio album this summer and making a new music video and website, Voodoo Vegas also look forward to touring around the UK and Paris with America's WWE's star Chris Jericho's band 'Fozzy.
You can see their last music video to their most popular song 'So Unkind' on their brand new website www.voodoovegas.com as well as all their gig dates and latest news and information.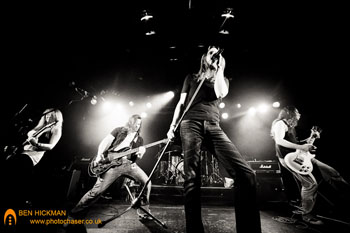 So 2011 should prove to be an exciting time for Voodoo Vegas and their fans as year after year they continue to gain more and more credibility and opportunity whilst their fan base grows at a rapid rate.
Lawrence Case - Vocals
Meryl Hamilton - Guitar
Nick Brown - Guitar
Ash Moulton - Bass
Martin Ramsey - Drums


---
Tour dates
June 2011

Saturday June 11th See More Festival, Southampton
Saturday June 25th Winton Carnival, Bournemouth
Tuesday June 28th The Venue, Leamington Spa
Wednesday June 29th The Queens Hall, Nuneaton (With Fozzy)
Thursday June 30th Moho Live, Manchester (With Fozzy)
July 2011
Friday July 1st Westcoast Bar, Margate (With Fozzy)
Saturday July 2nd Maroquinerie (La) Paris France (With Fozzy)
Sunday July 3rd Lieu Saint Amand France
Saturday July 16th Six Feet Under Newport
Sunday July 17th Dingwalls, London (With Fozzy)

---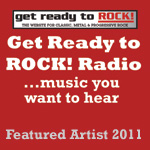 ---
Gig review (19.03.11)
Gig review (28.06.11)
Gig review (17.07.11)
Photo Gallery (Dingwalls, London 17.07.11)
---