Like so many independent labels, Market Square Records launched on the back of an enthusiasm for music and a desire to share it with others.
While many such flounder sadly, Market Square has grown steadily, expanding its repertoire with a giddy mix for a relatively small catalogue spanning folk, rock, prog, pop and psych and - on the way in 2003 - jazz fusion and hard rock/metal.

Success has been down as much to the marketing acumen of the directors (all come from news media backgrounds) as to their dedication to developing this 'label of love'.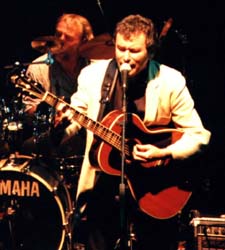 Based in an 18th century building overlooking the bustling square of the historic market town of Winslow in central England,this 'label of love' may be forgiven its tendency toward pastoral whimsy. Check the artist roster with artists like Steve Ashley and progressive pioneer Kevin Ayers and you can see this label has a fondness for cult individualists on the fringes, yet still enjoying established, dedicated audiences.
Much of the label's output is by artists from the UK's 70s' folk and rock scene who continue to perform and the catalogue constitutes a mix of reissues and new releases by the same. That said, quality material by the untried can get a look in. What the label has striven for is to field exclusively a manageable catalogue of downright good music!
Right now the folk and folk rock genre is represented by work by Eleanor McEvoy, Steve Ashley, Rod Clements, Steve Tilston, The Famous Jug Band, and a who's who roster of contributors to a special tribute to Bert Jansch including Roy Harper, Kelly Jo Phelps, Donovan, Al Stewart Chris Smither amongst others.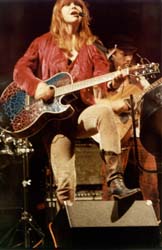 Ex-Curved Air vocalist Sonja Kristina brings in her own brand of 'acid folk' while rock is served by Kevin Ayers, Ollie Halsall and UK 60s act Nirvana, and 60's pop and psych in a compilation of underground acts The Owl, Our Plastic Dream, The Jeeps, The Silence amongst others.
Market Square's 2003 release schedule includes further catalogue reissues by Ashley and Tilston and new releases from Kevin Ayers and Sonja Kristina, progressive rock newcomers Luminos, folk chanteuse Dorris Henderson, the Incredible String Band's Clive Palmer. And hard rock/metal! - in a previously unreleased album by Judas Priest co-founder Al Atkins.