And just when you thought the days of a geezer with long hair, a check shirt, and Fender Stratocaster was a thing of the past, or perhaps the stuff of a grainy black & white film transposed to video, along comes Larry Miller, loud, proud and dangerous!
Pete Feenstra, Features Editor, Get Ready to ROCK!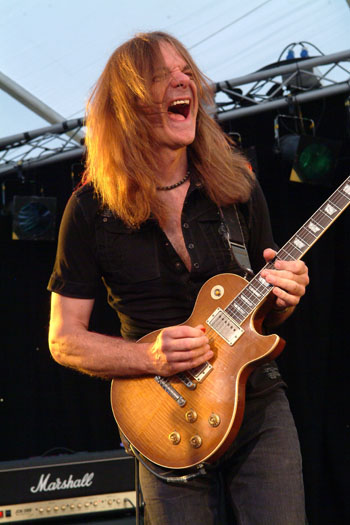 Photo: Noel Buckley/GRTR!
With his energetic and eclectic style, Larry brings a new dimension of showmanship to his performances.
After picking up his brother's guitar and writing his first song the very same day, he felt his future lay in Rock music.
To begin with Larry decided to concentrate on Blues Rock: "For me, my moment of inspiration was seeing Rory Gallagher live, I had never experienced anything like it. So loud, so gloriously on the edge of total mayhem, yet Rory was still totally in control. How could I NOT do this too!
Like Rory I'd work under my own name, with my own band. I'd do all the writing, singing, producing, playing and leading."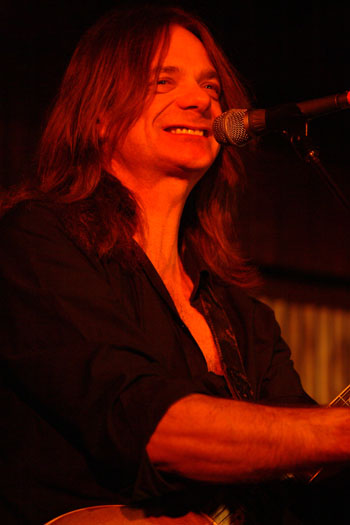 Photo: Noel Buckley/GRTR!
Very quickly, Larry found his own style, and has been constantly refining it. Having released his new album: "Unfinished Business", Larry is optimistic about the future: "I am beginning to move away from pure Blues Rock into a heavier Rock style, and the new album reflects this move, its a really exciting album!"
Larry is very much his own man. He has a large following right across the UK and Europe, and enjoys touring. He is currently touring the UK to promote his latest album.
Larry's status as a legendary Guitar Slinger is no accident. With his energetic style, he is famous for rip roaring shows in the UK and around Europe.
The recipient of an amazing seven standing ovations (and a declaration of a "National Larry Miller day") at the Cambridge Rock festival, his life is his music.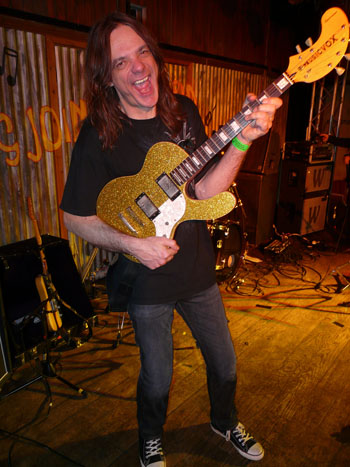 Photo: Noel Buckley/GRTR!
Larry Miller's band features Simon Baker on drums and bassist Derek White, who together produce a powerful driving rhythm section. There's a new dimension to the band's sound with the recent addition of keyboard player Ian Salisbury. Larry performs live, songs from his acclaimed new album 'Unfinished Business' as well live favourites.
If you like Rory Gallagher, Joe Bonamassa, Gary Moore, Walter Trout or Hendrix, you'll love the guitar pyrotechnics of Larry Miller.

"Why isn't he a superstar?" Classic Rock

"Joe Bonamassa watch out, there's another new blues hero snapping at your heels." Get Ready to ROCK! (review of Cambridge Rock Festival 2010)

"9 tracks of sizzling Rockin Blues that any fan of Gary Moore & Joe Bonamassa will surely lap up.
Unfinished Business is a career landmark for Larry and an album any self respecting Rock/Blues fan should have in their collection." Get Ready To ROCK! (review of Unfinished Business)

"This gig was the official launch of Larry Miller's new album Unfinished Business, fans of all ages came as far afield as Edinburgh and Berlin. A newcomer to Larry's material, having heard good things by word of mouth - I was very impressed by the man himself and the tight unit behind him.

A natural showman, Larry had the crowd in the palm of his hand from the outset, due in no small part to the obvious enjoyment he takes from playing and that feeling is reciprocated by his fans, so my only regret of the evening was that I hadn't discovered him earlier"
Blues in Britain magazine 2010

"The best in yer face rock band around" The Guardian
---
Tour dates
February 2011


Thur 3rd Pontedawe Arts Centre, WALES Tel: 01792 863722
Fri 4th Tubbys Blues The United Services Club, Cheltenham
Fri 11th Boom Boom Club, Sutton, Surrey. Tel: 0208 761 9078
Sat 12th The Flowerpot, Derby, DE1 3DZ. Tel: 01332 834438
Fri 25th The Lights, West Street, Andover, Hampshire.
Sat 26th Cheese and Grain, Somerset - Special Guests STRAY
Sun 27th Mr Kyps 8a Parr Street, Lower Parkstone, Poole
March 2011
Thur 3rd The Globe, Cardiff, S.Wales. Tel: 02920 452151
Fri 4th Blakeney Harbour Rooms, Norfolk 01263 741018
Sat 5th The Piper Club, Hull Tel: 01472 349222
Fri 18th The Tunnels, Temple Meads, Bristol tel: 0845 1770801
Fri 25th The Quay Theatre, Quay Lane, Sudbury, Suffolk
April 2011
Sat 2nd Rock Plaza, Sevenoaks, Kent
Thur 7th New Crawdaddy Club, Billericay, Essex
Thur 14th Beaverwood Club, Chislehurst, Kent Tel: 0208 761 9078
Sat 16th The Assembly, Leamington Spa - Special Guests STRAY
Wed 20th The Eel Pie Club, Twickenham, London Sat 30th Central Studio, Basingstoke. tel: 01256 418318

---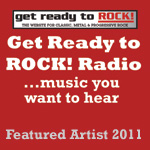 ---
---