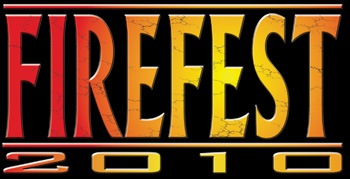 A personal view from Andy Nathan
Firefest - now in its seventh year - takes place 30/31 October. It has continued to fly the flag for melodic rock and has been instrumental in several reformations with bands coming back together for the event after an absence of some years.
This year's event sees the return of Nelson - marking their first-ever UK appearance. In addition there will be rare UK appearances for George Lynch (Lynch Mob) and Jimi Jamison.
Our melodic rock expert Andy Nathan has covered the event for us since 2005.

SATURDAY 30 OCTOBER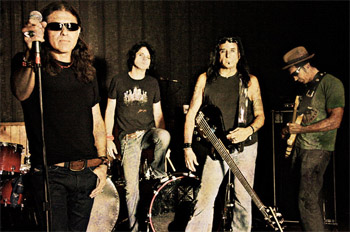 LYNCH MOB

It's been twenty years since ex-Dokken guitar virtuoso George Lynch last graced a UK stage. During that time he's explored new directions and in 2009 came full circle when he re-united with original Lynch Mob singer Oni Logan to deliver the excellent 'Smoke & Mirrors' album. The band have had great reviews since they hit the road last year so expect an explosive set taken mostly from their latest opus and their classic 'Wicked Sensation' debut.
DARE

The UK melodic rockers led by Darren Wharton last graced a Firefest back in 2005 at our inaugural show and have yet to play a UK date since original guitarist Vinny Burns rejoined two years ago. Twenty-one years have passed since their classic 'Out Of The Silence' debut was released so it's a great honour for us to have the band base their set around that popular record.


BONFIRE

The enduring German hard rockers have been around in one guise or another since the late 70's but really started to make waves on both sides of the Atlantic with their classic 1987 album 'Fireworks'. With a very special set to celebrate the album that gave Firefest's sister magazine it's name, Claus Lessmann, Hans Ziller and co. will play the 'Fireworks' record in its entirety.


BANGALORE CHOIR

Another cult US hard rock band will grace our stage in the shape of Bangalore Choir. Their 1992 debut album 'On Target' is well-respected for its sublime mixture of melody and crunch, and led by ex-Accept singer David Reece and guitarist Curtis Mitchell the band will play the whole record. It'll be their first ever show in the UK and we're sure they'll be made very welcome.


BEGGARS & THIEVES

Two years ago singer Louie Merlino and guitarist Ron Mancuso played a short acoustic set at the Friday night meet & greet for Firefest V, so we're delighted to welcome them back with a full band. They're currently in the studio recording a new album so will have some new songs to play alongside the highlights from their first three records.


GRAND ILLUSION

After a break of four and a half years Sweden's Grand Illusion have decided to give it another go. The original trio of Anders Rydholm, Peter Sundell and Per Svensson are currently recording a new album with some pretty high profile guests and with three strong releases already under their belts they have a wealth of upbeat melodic rock songs to get the party off to a good start.

SUNDAY 31 OCTOBER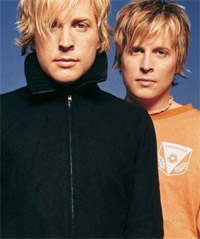 NELSON

Twins Matthew and Gunnar Nelson caused a stir in 1990 when their first single '(Can't Live Without Your) Love And Affection' reached the top of the US charts. They would go on to create several high quality albums throughout the 90's and are applying the finishing touches to a new release called 'Lightning Strikes Twice' as we speak. Despite their rich heritage this will be their first ever UK show and a great coup for the Firefest team.


JIMI JAMISON

There are few voices in melodic rock as distinctive as former Survivor, Cobra and Target frontman Jimi Jamison's. The consummate performer will at last grace a UK stage with a top class band that includes the amazing Tommy Denander on guitar, so expect a great mix of songs from his solo career (including a chunk of his recent well-received 'Crossroads Moment' album) and a few Survivor classics.


PRETTY MAIDS

No-one was more disappointed than we were when Denmark's finest had their travel plans cancelled by the airline in the run-up to Firefest V. Thankfully their schedule for 2010 has presented the opportunity to book them again for a long overdue return to the UK. Ronnie Atkins, Ken Hammer and Kenn Jackson, along with a new drummer and keyboard player, have a quality back catalogue and we guarantee they'll rock your socks off!


STRANGEWAYS

Getting cult UK melodic rock band Strangeways to play at Firefest has been a labour of love for festival organiser Kieran Dargan, so it's with great pleasure that we can announce that he's finally gone and done it. The bands 'Native Sons' and 'Walk In The Fire' discs are rightfully regarded as genre classics, and with a new album already started, the favoured line-up of Ian & Dave Stewart, Jim Drummond, David (Munch) Moore and the great Terry Brock are back and ready to rock.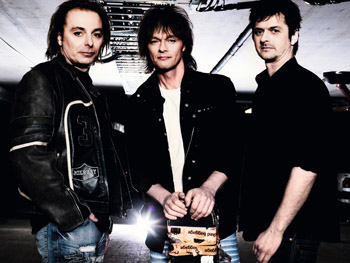 STAGE DOLLS

Norwegian trio Stage Dolls have proven over the years to be one of the most consistent bands around, frequently re-inventing themselves with new sounds and ideas. They've delivered great albums in each of the three decades since they formed and will, no doubt, be one of the hits of the festival. With a new album called 'Always' to promote, this is yet another overdue return to these shores.


NEWMAN

It's criminal that after over a decade of consistently good melodic rock records the UK's own Newman is still one of our best kept secrets. Their eighth album 'The Art Of Balance' continues their rich vein of form with yet another collection of catchy, hard hitting songs and stellar production, and with a great band behind him Steve Newman certainly deserves a place on the main stage.


GRAND DESIGN

Swedish five-piece Grand Design came from out of nowhere last year to deliver one of the surprise releases of the year, a traditional hard rock album with multi-layered harmonies and intricate Def Leppard-influenced arrangements. All they need now is live shows to take them to the next level so we're thrilled that they've chosen Firefest to start their UK assault.


Tickets & Prices

Saturday - £48.50 Sunday - £48.50 Postage at £1 extra per order Day of Show £55

Payment : via paypal to : fireworks.mag@ntlworld.com or by Cheque/Postal Order/Bank Draft payable to

Bruce Mee C/O Fireworks Office and sent to:
10 Dunnock Close
Offerton
Stockport
SK2 5XD
England

Tickets will be mailed out within 21 days of order.

Other details

Firefest 2010 is an age 14 and over show.

---
A personal view from Andy Nathan