Our listing shows the complete diversity of view this year, making overall Top 5 placings for albums and gigs especially hard! So a diverse year, maybe, but with little consensus on what constituted a really great album or gig...
"The Best of 2012" is featured on Get Ready to ROCK! Radio on Sunday 30 December, 22:00 (repeated Friday 4 January and Sunday 6 January, 22:00)
We'll be giving away a selection of albums as part of this show. Listen in to win!
Top notch AOR/melodic rock and choruses to die for.
The return of Jeff Lynne...GRTR! reaching its tenth anniversary...the Freddie Mercury DVD...the first Celebr8 prog festival

Lows
The passing of Jon Lord...Guilfest biting the dust...

One to Watch 2013


David Randall (Managing Editor)
Top Albums
ASIA XXX (Frontiers)
A splendid testimony to this band's longevity celebrating their 30th year, and one of their more consistent and memorable releases of recent years.
DEVIL'S TRAIN Devil's Train (earMUSIC)
Formed by ex-members of Stratovarius, Prophecy and Evergrey, this is an object lesson in short, sweet, hard rock. Sadly one of the many year's releases that will remain a secret pleasure.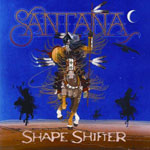 SANTANA Shape Shifter (Sony)
Although several years in the making, this was a return to form for the moustachioed one. The spirit and energy of the early seventies captured for the most part and a perfect antidote to his recent tendency for celebrity hook-ups.
SQUACKETT A Life In A Day (Esoteric Antenna)
Steve Hackett seems to have found second or third wind in recent times and his pairing with Yes' Chris Squire was a real treat. Great songs and, as Steve commented, nothing too complicated in the time-signature department.
MARILLION Sounds That Can't Be Made (earMUSIC)
A band that make great music seem effortless, this album sits proud mixing the accessible with the more esoteric as only Marillion can do.
Reissues
Edsel's releases have been consistently good and their Levellers and Deacon Blue reissues particularly comprehensive with great packaging, bonus discs and DVDs.
Top Gigs
ARGENT, Manchester Academy
A rare treat to see the classic line-up back in action and a faultless performance demonstrating the gravitas of great songs and musicianship.
FIREWIND/LEAVES' EYES, MOHO Live, Manchester
A double bill of power and symphonic metal by two of the best exponents. Whether a result of Ozzy's tutelage, the Gus G/Firewind sound is now heavier and more guitar driven whilst Liv Kristine's crew offer a wonderfully absorbing brew of Scandinavian myth and metal.
WISHBONE ASH, Floral Pavilion, New Brighton
Regular board treaders in the UK, and on the back of an excellent new album, Andy Powell and crew know their adoring audience and twin-guitar harmony doesn't get any better than this.
KARNATAKA, The Met, Bury
A daring return after an 18 month layoff as the band reconstituted with a new singer, the engaging Hayley Griffiths. A multi-camera video shoot only nine gigs into a first tour showed an enduring confidence not least from Ian Jones who has steered the band through sometimes choppy waters since the late-1990s.
MAGNUM, O2 Academy, Liverpool
In a year that celebrated 40 years of a historic and productive musical partnership, Bob and Tony came back with a splendid new album and an immaculate set-list. Both attesting the amazing durability of this band who remain relevant.
Highlights:
Low: The continuing emphasis by labels on heritage rock and artists with back catalogue will lead to a gaping hole when those bands stop touring to support the releases and there has been lack of investment in new blood.
The Classic Rock magazine Roll of Honour, surely not truly representative of a healthy rock scene?
Watch Out 2013!
Code of Silence was in my list last year but this melodic hard rock/metal band - and their debut album due in February - will be one of the highlights of 2013.

You can hear David on Get Ready to ROCK! Radio, Tuesdays at 16:00 with new releases and Sundays 22:00 with a mix of new and classic rock.


Top albums
BLAME SALLY Live At KVIE Studio.
The perfect starting point for discovering the many and varied talents of Blame Sally - Pam Delgado, Renee, Jeri Jones and Monica Pasqual. In essence, a 'best of', what sets Blame Sally apart is the organic 'feel' that pervades their work which is in equal measures folky, acoustic, and electrified. Inspired.

JETHRO TULL Thick As A Brick 2
Who would have thought, 40 years on, Ian Anderson could deliver a truly worthy successor to TAAB? Most would have said it was 'mission impossible'. Against all odds, he's proved the doubters wrong.


PANIC ROOM Skin
Three albums in, and Panic Room once again have come up with an album that proves them not only worthy of carrying the prog torch, but worthy of a much wider audience. Organic, soulful and melodic prog par excellence.

RICHARD HAWLEY Standing At The Sky's Edge
He may be something of a 'crooner' but on Standing At The Sky's Edge, Hawley goes all 'psychedelic' and delivers an album of power, poise, and beauty. Set the controls for the heart of the sun.

STOLEN EARTH A Far Cry From Home
Rising from the ashes of Breathing Space, Stolen Earth temper classic prog influences with an accessibility that excludes a classy, almost effortless 'cool' from the first to the last groove. Debut album of the year, for sure. And in Heidi Widdop, a singer whose soulful vocals adds a new dimension to the genre.
Reissue
NATALIE MERCHANT Motherland
OK, so maybe it wasn't re-released, but I 'discovered' it for the first time in 2012. And what a discovery - it oozes class from the first note to the last and is one of the best albums I've heard this year. How I've managed to overlook it for the last 11 years is a mystery.
Top gig
BLAME SALLY
Falling somewhere between Fleetwood Mac, Sheryl Crow, and The Dixie Chicks, Blame Sally's songs, vocal harmonies, musical dexterity and sheer enthusiasm are enough to restore your faith in rock 'n' roll. Why they aren't selling out much larger venues is a mystery.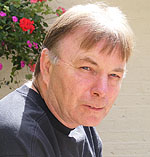 Top albums
RUSH Clockwork Angels (Roadrunner)
Band at peak of their powers.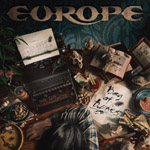 EUROPE Bag of Bones (earMUSIC)
Showing no sign of letting up

UFO Seven Deadly (SPV)
Every track a winner
UFO tour the UK in February 2013

RIVAL SONS Head Time (Earache)
Great band and in Jay Buchanan they are on to a winner.

BONAFIDE Ultimate Rebel
Great album...Great band.

Top Gigs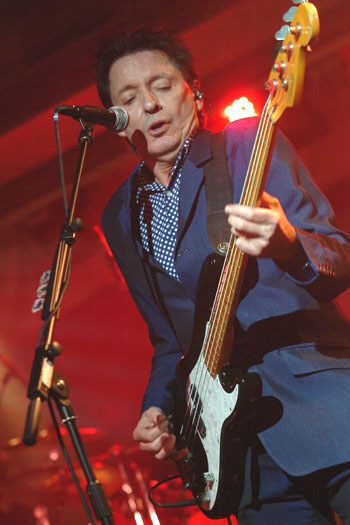 Photo: Noel Buckley
FROM THE JAM Butlins Minehead 28-4-12
One of the best gigs i have ever seen

QUIREBOYS Borderline London 3-5-12
Packed hot sweaty venue, perfect setting for the band.

PAUL RODGERS The Venue, Chicester 31-5-12.
Priviliege to see one of the greats a small venue.

STRAY Cambridge Rock Festival 4-8-12
Simply tore the place apart.

MARTIN TURNER'S WISHBONE ASH Liscombe Park 31-8-12
Invited audience only - all of WA except Andy Powell...brilliant.

BRYAN ADAMS Royal Albert Hall 29-10-12
Acoustic set...stunning, haven't relised how good this man is.

One To Watch 2013
BONAFIDE
Seen them twice at festivals....both times stole the show...
More of Noel's work at www.noelbuckleyimages.co.uk


Pete Feenstra (Features Editor)
Top Albums
1 ANATHEMA Weather Systems Kscope http://www.anathema.ws/
One of the real surprises of the last few years has been the switch by the former Doom Metal merchants Anathema to the uplifting music to be found in 'Weather Systems'.
Apart from cleverly building the album round the conceptual ebbs and flows of their music - to match the lilting shifts in weather patterns - this is music of an epic design with sweeping synths, grandiose string arrangements and an imposing wall of sound.
Not unlike Arcade Fire, 'Weather Systems' rides waves of emotion and is anchored by brilliant musicianship and deeply moving vocals from Vince Cavanagh and Lee Douglas. Sure the big production has an 80's feel, but the emotional core of the songs triumph.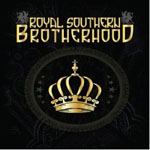 2 ROYAL SOUTHERN BROTHERHOOD Royal Southern Brotherhood Ruf http://www.royalsouthernbrotherhood.com/
RSB is a band that inspirationally lives up to its billing. Guitarist Mike Zito had already collaborated with former Met ers and Neville Brothers mainstay Cyril Neville and then hooked up with old tour circuit pal Devon Allman.
Together with the primo rhythm section of ace jammer Charlie Wooten on bass and Yonrico Scott (Derek Trucks/Allman Brothers) on drums, RSB isn't so much a super group as a celebration of everything that is great about southern rock and New Orleans funk on an album full of great songs, scintillating solos, deep fried funk and crystal harmonies.
3 WALTER TROUT Blues For The Modern Daze Provogue www.waltertrout.com/
'Blues For The Modern Daze' is the essential blues album that Walter has threatened to make over the last five years and he's finally delivered. It's got everything his fans would want from heartfelt songs with socially relevant lyrics and sung without any sense of preaching, to big toned solos and deeply etched feel that reflects Walter's 40 years on the road.
The intense licks are an essential part of his songs, and together with his road band he's cut o ne of the best blues-rock albums of the year. The cd doesn't so much reflect the pun in the title, as the feeling the listener derives from 14 and a half tracks of deeply wrought contemporary blues.
4 SKINNY MOLLY Haywire Riot Ruf records www.skinnymollyrocks.com/
'Haywire Riot' is an excellent southern rock album with a bluesy feel, some lovely guitar tones, fine harmony singing and above all Mike Estes's excellent songs.
It's the core combination of the former Skynyrd and Blackfoot member Estes's guitar playing, his baritone vocals and a hand full of strong narratives that mark him out as a mover and shaker on the southern rock scene. Jay Johnson adds supporting guitar and harmonies on an impressive album.
5 BLACK COUNTY COMMUNION Afterglow Mascot www.bccommunion.com/
'Afterglow' is essentially is a Glenn Hughes solo album given extra impetus and depth by the band. Hughes claims to record in three's, so we can probably assume this might be the end of the line for an outfit w hose creative energy has been glued together by producer Kevin Shirley.
If 'Afterglow' is to be the last BCC album, it represents Glenn going out with a bang and the band doe shim proud matching his angelic to brusque vocal performances with rock solid grooves and stellar solo's within a big production.
Near misses Ian Siegal 'Candy Store Kid' – Nugene www.iansiegal.com/ Nona Hendryx 'Mutatis Mutandis' - Righteous Babe www.nonahendryx.com/ John Hiatt 'Mystic Pinball' - New West www.johnhiatt.com/ WT Feaster Band 'Juggling Dynamite' – Mystic www.wtfeasterband.com/
Reissues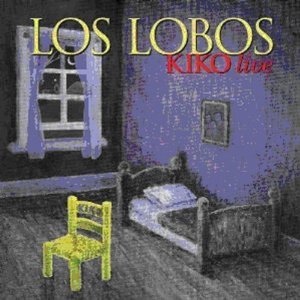 1 LOS LOBOS Kiko Live 20th anniversary edition Retroworld
The Hispanic roots rock band's classic 1992 album was performed live in its entirety back in 1996 at the House of Blues in San Diego. This special 20th anniversary release is an absolute triumph with the band at the peak of their powers re-igniting some of their best material.
It's to believe that Los Lobos never played the whole album before, as the interwoven rhythmic textures, distorted guitar tones, baritone sax led drones and grooves, jazz inflected undertow and aching vocals reflect an inherent jam band sensibility. The band soars early, on the guitar led shuffle 'That Train Don't Stop Here' on a rediscovered live version of gem of a record. Well worth searching out the dvd as well.
2 STEVE MILLER BAND Various Edsel www.stevemillerband.com
5 essential early psychedelic rock-blues tinged albums from Miller's fertile 68-70 period. There's much to choose from including career highlights like 'Living In The USA', 'Quicksilver Girl', 'Space Cowboy', 'Your Saving Grace' and 'My Dark Hour' - featuring the original 'Fly Like An Eagle' riff'- and recorded with McCartney.
3 SPIRIT Two Sides of A Rainbow - Retroworld www.randycaliforniaandspirit.com/
Recorded in 1978 when the Hendrix inspired power trio could not have been more out of step with the prevailing music trends (the support bands were The Police a nd Alternative TV), 'Two Sides of A Rainbow' pairs the cleaned up London concert tapes with the US version of 'Live Spirit'.
In between some wavering vocals there's still the psychedelic genius of 'Nature's Way' and the politically charged '1984' that marked Randy California out from the crowd. Fans will snap this up
4 STRING DRIVEN THING Live on The Foxtrot Tour Ozit www.stringdriventhing.com/
Not so much a re-issue as such, as a previously unavailable recording taken from the 1972 tour of the same name. It's a fine desk recording capturing some of the best moments of a band at their peak and offering musical examples of why they got kicked off the tour, including 'Let Me Down', 'My Real Hero' and 'Circus'.
5 JOE LOUIS WALKER Cold is the Night /The Gift Floating World www.joelouiswalker.com/
Back in the 80's JLW appeared to be the greatest hope for the blues outside of Robert Cray. The fact that the team behind him on this double pack re-issue was also behind Cray,probably did him few favours in he long run. His natural exuberance is captured at its peak on the 'Cold is the Night' CD, but become subsumed by commercial imperatives on 'The Gift'.
Nevertheless, this is a great helping of west cast blues taking in some gospel, soul tinged blues topped by emotive singing steely guitar playing.
Top gigs
1 ROYAL SOUTHERN BROTHERHOOD Jazz Café London, 7 Nov 2012 www.royalsouthernbrotherhood.com/
Royal Southern Brotherhood is a band that is big on feel, deep grooves, well crafted songs and intuitive interplay. It's an unashamedly old school project that leans heavily on the obvious influences such as New Orleans, The Allman Brothers, soulful blues and the southern jam band tradition.
Both Devon Allman and Mike Zito stretched out accordingly, trading mellifluous solos with slide led runs, all under the watchful eye of percussionist vocalist Cyril Neville. It all came together on the perfect harmony vocals of 'New Horizon', the soaring jam of the Dead's 'Fire on the Mountain' and the celebratory Allman Brothers finale 'One Way Street'. A killer show!
2 BETH HART Shepherds Bush Empire, 25 Feb 2012 www.bethhart.com
Effortlessly stepping into the niche vacated by Amy Winehouse, Beth Hart is finally realising her potential after a couple of false starts. She threw off the gauntlet to stride the stage with the kind of 'rock chick' animus that served her so well in her early career.
Her well drilled band including 21 year old guest guitarist Josh Gooch gave her the extra impetus to rock out and make the most of some impressive arrangements.
Beth treads a thin dividing line between separating her outright raunchiness from an ever present singer songwriter vulnerability, but she ultimately triumphed with a natural vivacity evidenced on the call and response sequences, her 'trucker mouth' cussing and heartfelt autobiographical songs.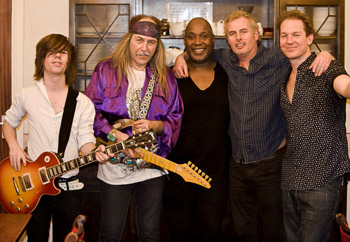 3 ULI JON ROTH Beaverwood Club, Chislehurst BR7, 16 Nov 2012 www.ulijonroth.com/


Joe Geesin
Top Albums
FREEDOM CALL Land Of The Crimson Dawn
Still on form, melodic power metal at its very very best.

SAXON - Heavy Metal Thunder (live DVD + 2DVD)
Classic British Metal and still on top of their game in concert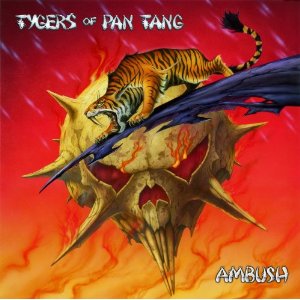 TYGERS OF PAN TANG - Ambush
NWOBHM takes a melodic touch.

PRAYING MANTIS - Metalmorphosis
Japanese full album of their EP and it's fantastic.


Reissues
FOGHAT - 13 albums on EDSEL
Decent recent reissues of classic blues rock - well packaged new artwork and sleevenotes.

DIO - Last In Line / Holy Diver
Two of the late RJD's best albums expanded to double discs

RAINBOW - Long Live Rock'n'Roll
Blackmore Dio and Powell at their best and lots of bonus tracks.

Top gigs
FREEDOM CALL London Islington Academy
Then blew away all the competition

JUDAS PRIEST & SAXON
A wonderful pairing and both on form.

MSG
Schenker on form and thoroughly enjoyable

MAGNUM
Superb sound and performance
Find out more about Joe at www.joegeesin.com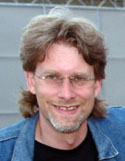 Andy Nathan
Top albums
1. JIMI JAMISON Never Too Late
Melodic rock's songwriter of the moment Eric Martensson helps the Survivor singer create a hooked filled 80's style AOR monster in mould of his parent band or Journey
2. RICK SPRINGFIELD Songs for the End of the World
Great songs and amazing to hear him embrace modern sounds at such a late stage of his career with freshness and vitality.
3. LYNYRD SKYNYRD Last of A Dying Breed
The southern rock legends continue their rich vein of form with a classy album with the classic Skynyrd sound
4. RICHARD MARX Inside My Head
A compilation of his most recent releases shows just what an underrated singer the Chicagoan is and that he can still write great songs in a surprising, though always pleasant, variety of styles
5. HESS Living in Yesterday
Pop rock heaven from the former Harem Scarem singer with some of the most commercial songs he has been associated with since their debut
Bubbling under: Jack Blades - Rock n Roll Ride; Bruce Springsteen - Wrecking Ball; Joe Walsh - Analog Man; AOR - The Colours of LA; Asia - XXX.
Best Song of the Year: Bruce Springsteen - We Take Care Of Our Own; Rick Springfield - My Ship's Sinking.
Top Gigs
1 BRUCE SPRINGSTEEN Etihad Stadium Manchester.
Even by the Boss's standards this 3 hour 20 minute marathon was special with a revamped line up paying tribute to Clarence Clemons and a very special atmosphere mixing revival and party.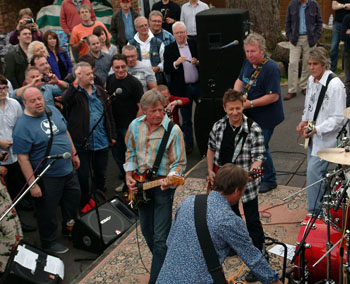 Photo: Noel Buckley
2 MARTIN TURNER'S WISHBONE ASH Liscombe House, Bucks
A very special invite-only show in the farmyard of a country house, graced by guest appearances from Wishbone alumni Laurie WIsefield, Ted Turner and Steve Upton
3 RICHIE SAMBORA Shepherds Bush Empire
A rare date in a medium sized environment for the Bon Jovi guitarist showing that he is a gifted performer in his own right and the warmth for him conquering his personal problems was palpable
4 DENNIS DE YOUNG Summerfest, Milwaukee
The former Styx lead singer was a revelation at the world's largest music festival , a singular character with his evergreen voice giving the songs performed by the current Styx line up a different feel
5= NIGHT RANGER Islington Academy
A second memorable performance in successive years, memorable songs and great guitar duels, but most of all an infectious sense of fun
5= LYNYRD SKYNYRD, Paul Rodgers, Loverboy- Loopfest, Chicago
I was lucky to see Skynyrd three times this year but the most memorable was this excellent bill in front of a rowdy redneck Friday night crowd
It was another vintage year for gigging on both sides of the pond and the following can't go unmentioned:
Thin Lizzy - on three separate occasions all memorable for different reasons; a classic metal bill of Judas Priest and Saxon at Hammersmith; FM 'Indiscreet 25' show at Shepherds Bush ; Tom Petty and the Heartbreakers' first UK show in 20 years at Royal Albert Hall; the reformed Prophet at the otherwise ill fated Z Rock; Shinedown's incredible communion with the crowd at Download; nearly all the 18 bands at a uniformly excellent Firefest; amazing atmosphere at Big Country marking 30 years of The Crossing at Shepherds Bush; vintage sets from 10cc and (truncated) Asia at Weyfest; Iron Maiden's Seventh Tour hitting Milwaukeee with Alice Cooper in tow; living legend John Fogerty at Moondance Jam in Minnesota; Europe's unexpected acoustic show in a pub; Kip Winger and Mike Tramp both running through their back catalogues with just an acoustic guitar for company; and a rejuvenated Magnum at Islington Academy.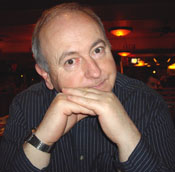 Alan Jones
Top albums
MYSTERY The World Is A Game
Following on from their stunning previous albums ('Beneath The Veil Of Winter's Face' and 'One Among The Living') the combination of musical genius Michel St. Pere and recuperated Yes vocalist Benoit David has raised the bar still further. Outstanding melodic prog rock at its finest and just pipped for my record of the year by…

AIRBAG All Rights Removed
An absolute gem of a second album from Norway's Airbag. Shot through with every progressive music fan's must-haves - soaring keys, strong vocals, intriguing lyrics and the finest Floydian guitar since 'Comfortably Numb'. Align all this to exceptional songwriting and it's just, well, fabulous.

KATHLEEN EDWARDS Voyageur
Yet another wonderful album from one of the most criminally ignored singer-songwriters around. As clever with a lyric as fellow Canadian Joni Mitchell and as a songwriter right up there with the likes of Thea Gilmore, Suzanne Vega and Dar Williams.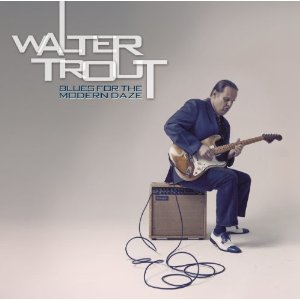 WALTER TROUT Blues For The Modern Daze
Great to see Walter getting back to what he does best following a couple of ill-advised forays into more contemporary rock fare with 'The Outsider' and the very ordinary 'Common Ground'. BFTMD does what it says on the tin and delivers in spades the hard-edged blues that he's known (and loved) for with peerless, stinging fretwork throughout. An added bonus is that he's dropped the syrupy ballads which tended to interrupt previous albums as you reached for the sick-bag!

KATATONIA Dead End Kings
The Swedes' second album since they turned away from the dark arts of death metal and set their compass towards progressive rock salvation. The juxtaposition of heavy riffing with almost gossamer-like passages of tranquility is a thing of wonderment. Much of the libretto muses on the dark side of life but, as I said in my review (qv) doom and gloom has never sounded this good. Ever.
Top reissues

Steve Hackett's re-working of the Genesis back catalogue, Genesis Revisited 2, using a myriad of top vocalists and musicians is nothing short of masterful, and Levellers re-issues of their six albums for China Records which include rare tracks, remixes, b-sides and concert footage is also well worth investigation.
Alan sequences "The Eclectic Mix" on the third Sunday of the month at Get Ready to ROCK! Radio




Andrew Lock
Top albums
1 MARILLION Sounds That Can't Be Made
Epic, powerful, emotional and packed full of lengthy numbers that do not extend their welcome, back to the glory days of 'Brave' and 'Marbles'. Includes some of Steve Rothery's best and heaviest guitar work for years.
2 KRISTY GALLACHER Spinning Plates
Not out and out rock but this album is just so good it has to appear in all of my best of selections, a superb songwriter, guitarist and vocalist she plays the folk circuit at times but she is so much more than that as this album proves, uplifting numbers, sad numbers and at times both emotions within the same track this album is simply brilliant.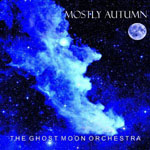 3 MOSTLY AUTUMN The Ghost Moon Orchestra
A band that always produce the goods and this album has at times a harder slightly Gothic feel, not as instant on the ears as previous release 'Go Well Diamond Heart' but a real grower and after a few plays you really reap the rewards.

4 WINTER IN EDEN Echoes of Betrayal
Fabulous album from this country's very own Symphonic Gothic Rock exports, musically in the tradition of Within Temptation and Nightwish they are in my opinion a band destined for greatness.

5 CHERRY LEE MEWIS Heard it Here First
Dazzling upbeat album by one of the queens of British Blues, she adds touches of rock and roll, rockabilly and jazz to her sound and this short but so sweet album is a knockout.

Top Gigs

1 THIN LIZZY Leamington Assembly 15/5/12
All the hits, sounding and looking fantastic, Ricky Warwick doing an outstanding job on vocals and one of the best rock guitarists around Mr Scott Gorham playing a blinder. Keeping the Lizzy flame alive in top fashion.

2 MARILLION Wolverhmpton Civic Hall 13/9/12
Perfect mix of numbers from their fabulous latest album 'Sounds That Can't Be Made' and Steve Hogarth Marillion oldies with the bonus of a shiver up the spine visit to the Fish days with 'Sugar Mice' thrown in. The whole band on fire at this gig showing the energy and enthusiasm of much younger bands.

3 STEVE WALWYN & FRIENDS/Kristy Gallacher, All Saints' Church, Leamington Spa 1/7/12
Possibly the most impressive setting for a show I have seen as taking place inside Leamington Spa's All Saints' Church. Local musical hero Steve Walwyn (lead guitarist with Dr Feelgood) put together a top class band of local blues artists and also called on friend and Specials bass player Horace Panter to run through 2 sets of quality acoustic and electric blues numbers. Support was local sensation Kristy Gallagher performing amongst others tracks from one of my albums of the year 'Spinning Plates'.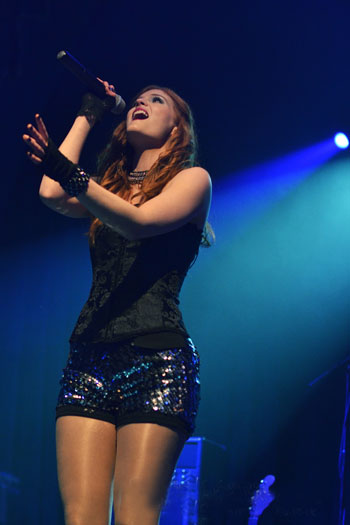 Photo: Andrew Lock

4 KARNATAKA/Winter In Eden, Leamington Assembly 17/11/12
One of the best double bills I have seen for quite a while with quality sets by the uplifting, Celtic edged Karanataka and the Gothic Symphonic rock of Winter In Eden.

5 MOSTLY AUTUMN The Robin 2, Bilston - 2/9/12
As always with this band a killer set and my first live experience of material from new album 'The Ghost Moon Orchestra', they always pick such outstanding set lists with the pacing just about perfect and magically seem to leave in most of the crowd favourites in year after year.
More about Andy at www.andrewlocksoundsandvisions.co.uk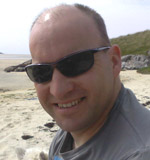 Top albums
DRAGONFORCE The Power Within - A real return to form for the guys, the addition of new vocalist Marc Hudson appears to have injected new life into the band.

KNOCK OUT KAINE House Of Sins - Fantastic debut album from the KOK guys, hopefully 2013 will see them finding the success they richly deserve.

THE ORDEAL Descent From Hell - Second album from Hamburg's finest. This album has never been far from the CD player since it dropped onto my doormat, quality powermetal with a prog edge.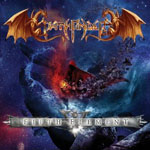 PATHFINDER Fifth Element - Amazing symphonic power metal that should have been the soundtrack to the Lord Of The Rings. This is how power metal should be done !

DANKO JONES Rock n Roll Is Black And Blue - Danko and crew continue to provide quality blues-laden hard rock complete with tongue in cheek lyrics. There isn't a bad track on the album

Reissue

MOTORHEAD Classic Album Selection and Thin Lizzy Classic Album Selection - These two boxes sets each contained 6 classic albums that are a must have in any rock fan's collection. There was nothing new added, but that was reflected in the bargain price for both, the easiest and cheapest introduction to two of rock's greatest acts.

Top Gigs

STEEL PANTHER The Academy, Glasgow - This was one of those nights that was pure entertainment from start to finish. Both band and crowd were on top form and the gig turned out to be one to remember

MOTORHEAD/ANTHRAX - Newcastle City Hall - This was an inspired pairing that provided great value for money. Anthrax put in a support set that most bands would have struggled to follow, but Lemmy and co only upped the ante with an amazing performance.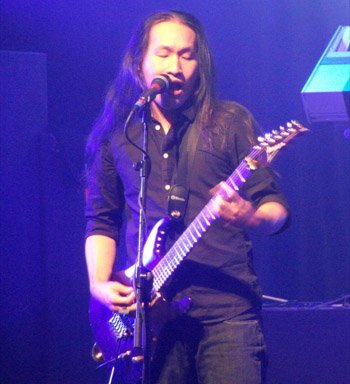 Photo: David Wilson

DRAGONFORCE - ABC, Glasgow - As with the album, Marc Hudson added a whole new element to the Dragonforce live experience. That, coupled with an amazing lightshow, made this the best Dragonforce show I have witnessed. Bonus points as well for having Alestorm's swashbuckling pirate metal as a support.

MICHAEL SCHENKER - ABC, Glasgow - This was part of Michael's Temple Of Rock tour where he had gathered a few friends to play some of his classic songs. When your friends include Doogie White, Herman Rarebell and Francis Buchholz amongst others you can't fail to provide the goods.
MSG, UFO, Scorpions, all the hits got an airing and the band were as tight as a duck's rear end. They are returning to the UK in 2013, you would be mad to miss out!

THIN LIZZY/ Clutch - The Barrowlands, Glasgow - The first gig of the year for me and what a way to start, two great bands and two great performances.

I must give an honourable mention as well to The Ordeal/ Knock Out Kaine gig at The Voodoo Rooms in Edinburgh. Both bands put on a fantastic show despite a poor turnout, which was really appreciated by all in attendance.

Highs
Too many to mention, Sabbath and Metallica at Download, Amon Amarth at Hammerfest, Black Spiders in Glasgow...the list goes on

Lows
No contest here, the Download mud! The conditions threw everyone into chaos, which the organisers never really recovered from, hopefully lessons will have been learned for 2013, I will be back to find out :-)

One To Watch 2013

KNOCK OUT KAINE
Hopefully the band can capitalise on their excellent album and favourable reviews throughout the coming year. With tours and hopefully festival appearances planned it could be their year.

BLACK SPIDERS
With a new album in the offing the year ahead looks bright for the guys, if the rewards in the music business were equal to the effort put in then the Black Spiders would already be massive.


Simon Dunkerley
Top Albums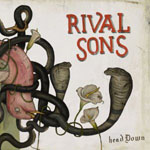 RIVAL SONS Head Down
Great new album and one of my best gigs this year
AC/DC Live at River Plate
Just simply an awesome album
CORROSION OF CONFORMITY Corrosion of Conformity
TEXAS HIPPIE COALITION Peacemaker
Just an awesome album, that's all I can say
SERG TANKIAN Harakiri
Not everyones cup of tea but I've always likes Serj's work and this one is just as good as the others.

Reissues
This year saw more of the RORY GALLAGHER albums remastered and reissued.
Against the Grain, Calling Card, Jinx, Photo Finish and Top Priority. As a massive Rory fan this was so nice to see.

Not sure is classed as an actual reissue but I love the fact that AC/DC have just put there entire back catalogue on iTunes. Not that I've ever used iTunes or any download music facility,
I'm a more Vinyl and CD man, but as long as it means AC/DC are still getting the recognition and there music is being spread for more to hear then it's good by me.

Top Gigs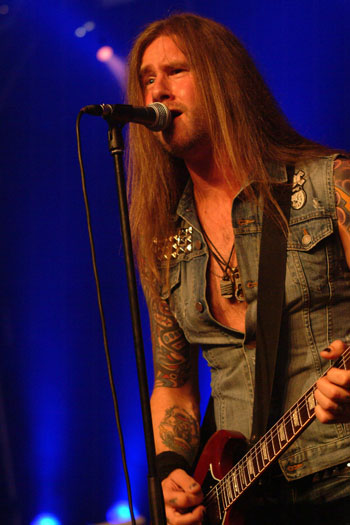 Photo: Noel Buckley
BONAFIDE at Cambridge Rock Festival
I'd never heard of them before I saw them on the line-up, such an amazing show
RIVAL SONS at Wulfrun Hall
60's psychedelia meets rock and it works very well. A brilliant gig that I had the pleasure of photographing and then getting drunk and enjoying it with the crowd. And to top it off we met the band all in the pub after the gig.
THE DAMNED at Bearded Theory Festival
I've only seen these once before at the Wickerman festival so was overjoyed to see them on the lineup for Bearded Theory.
They played a full set of all the best songs and album tracks and gave a great show.
PAT McMANUS BAND at Annual Rory Gallagher Festival, Ballyshannon. I've had the pleasure of seeing him in all his bands starting with Mamas Boys at Knebworth 1985 with his brothers and Cambridge Folk Festival with Celtus. And finally with his current three-piece band, and they were all excellent.
THE MONKEES at Manchester Apollo
Yes I know you might scoff but what can I say, it was an fun night and and we got Davy Jones autograph before his passing earlier this year.

Highs
Ramping up my gig photography and shooting at Hammerfest, Cambridge Rock Festival, Firefest and numerous other gigs.
All the festivals we went to this year had good weather which makes a change for UK

Lows
The passing of Jon Lord in July, A legend and my favourite ivory player of all times RIP
Missing out on tickets for Slash at Victoria Hall Hanley, was gutted when we missed out on this. Not winning the lottery

Watch Out 2013!
SKAM - Rock 3 piece from Leicester, brilliant band and putting in the groundwork of tours and building up a keen following.
TEMPERANCE MOVEMENT - A five-piece rock back that hail from London and Glasgow. I've still to see these guys live but the music is very infectious so hopefully there will be a lot more gigs in 2013


Top albums
L.A GUNS Hollywood Forever
A superb return to form from L.A Guns, and with the whole name issue now seemingly resolved the band can get back to doing what they do best.
BLACKBERRY SMOKE The Whippoorwill
One of the best Southern Rock bands out there at the moment- if you love The Black Crowes and Lynyrd Skynyrd then you will also love these guys. They deserve to be massive and with this new album, they very well could be.
THE PROPHETS OF ADDICTION Babylon Boulevard
Dark and sleazy, this album is virtually impossible to switch off.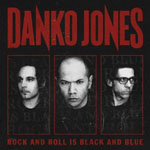 DANKO JONES Rock and Roll is Black and Blue
No nonsense, straight up rock album from a band who deserve to be huge.
LOVERBOY Rock N Roll Revival
The band have re-recorded some of their best loved songs, added a couple of new tracks and won me right over.
Reissue
I'm going to stick my neck out here and nominate the entire Led Zeppelin back catalogue that Jimmy Page is busy re-mastering. Fingers crossed for a load of extras.
Top Gigs

There have been some great gigs in 2012, amongst the highlights are-

SEBASTIAN BACH, Islington O2 Academy
With a show combining the big Skid Row hits with the best of his solo albums Bach shows that he no longer needs his ex- band mates and, to be honest, we probably don't either as this was as good as any Skid Row show I have ever seen.
D-A-D, The Underworld, Camden
Nearly 20 years on from their last UK appearance, this gig was well worth the wait. The band are back on these shores next year
VAIN, The Underworld, Camden
Frontman Davy Vain was over promoting the band's latest album. He may have been the only member of Vain there but brought with him an unbelievably good backing band
BRYAN ADAMS, The Royal Albert Hall
Just the man and his guitar, OK there was a bit of piano thrown in there!! This gig was part of Adams' Bare Bones tour and goes to show just how good his song writing is as the songs sounded as good acoustically as they do with a full band.
HARD ROCK HELL
This year's line-up was impressive but the winners, for me, were Dan Baird and Homemade Sin (Friday), Electric Boys (Saturday) and Buckcherry (Sunday).
Highs
Hard to pinpoint but with new, and long awaited, albums from the likes of Lynyrd Skynyrd, Richie Sambora and Aerosmith- and some great new bands making a name for themselves, it seems that rock music is a lot healthier then some critics will have you believe.
Lows
A clear winner here- the sheer rip-off that was the pricing of the tickets for The Rolling Stones O2 shows. Pricing most fans out of attending what should have been a real fan event was nothing short of a disgrace.
Watch Out 2013!
Keep an eye on The Temperance Movement, having seen the band at this year's Sunflower Jam, they are going to make a real name for themselves next year.

Dave Atkinson
Top albums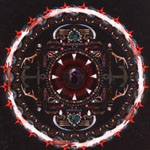 SHINEDOWN Amaryllis
Classic hard rock riffing, a big fat sound and clever lyrics. This is a damn fine album, albeit more polished and sculptured than its predecessor 'The Sounds of Madness'.

RICHARD HAWLEY Standing at the Sky's Edge
In terms of scope, breadth and mood, this is probably Hawley's most ambitious collection yet. And he pulls it off. Crescendos of sound and spiralling guitars are counterpointed with angelic choirs and miserable observation. Great stuff.

NEIL YOUNG & CRAZY HORSE Psychedelic Pill
Young's second album with Crazy Horse this year is a high quality return to form (unlike the covers album Americana) circa Rust Never Sleeps/Weld with hallmark grunge, tender introspection and borderline indulgence (the opener is a mere 27 minutes long). Wallow.

JOE BONAMASSA Driving Towards Daylight
The Black Country Communion marriage may be hitting the buffers, by all accounts, but the prodigious Mr Bonamassa rolls on. This thoroughbred blues & blues-rock workout has vitality, style and respectful feel by the bucketload.

UFO Seven Deadly
For a band with a 30-odd year cv of jaw-dropping quality, it's hard to conceive of UFO rebuilding their career. And yet their run of albums since the last Schenker merry-go-round beginning with 'You Are Here' in 2004 is doing just that. On Seven Deadly, the songwriting is consistently high, Mogg's voice has found a new plateau and guitarist Vinnie Moore might just be starting to fulfil his potential.

Reissue

THE SMASHING PUMPKINS - Melon Collie and the Infinite Sadness
I haven't even got my mits on this newly released, seminal two-hour masterpiece yet. The re-issue comes with a whopping 64 tracks of additional/live stuff, lovingly curated by Corgan himself. But it gets my vote because of the strength of the original.

Top gigs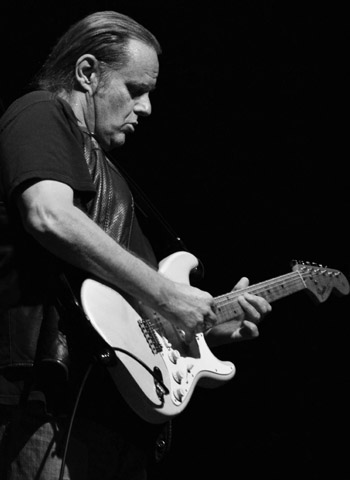 Photo:

Andrew Lock

WALTER TROUT Jazz Cafe, October

Outstanding. A bluesman at the peak of his powers, unafraid to wring the neck off his guitar at the small expense of anything as superfluous as a tune.

MICHAEL SCHENKER O2 Academy, May

Legend. Even if the star is waning a little, this was an unashamed chance to catch live one of my absolute heroes. Rock Bottom just one more time.

WILKO JOHNSON Rough Trade East, June

An inspirational, eclectic, electric guitarist whom I've probably seen every year since the late 80's. He had been garnering more attention since the Oil City Confidential biopic and marked the launch of his biography with this informal gig.

MITCH LADDIE Jazz Cafe, October

45 minutes of dirty, thick, low-tuned guitar growl highlighting blues-based material drawn mostly from Laddie's excellent 'Burning Bridges' album was enough to convince me this young chap has a bright future.

MINISTRY The Forum, July

Creeps into the top 5 on the basis of sheer intensity, theatre and bile. Al Jourgensen still has plenty to say. I just wish he'd say more of it through his industrial classics of the 90's. I'm showing my age.

Jasmine Ritchie
Top albums
GREEN DAY Uno!
FEARLESS VAMPIRE KILLERS Mitilia of the Lost
MOTIONLESS IN WHITE Infamous
PIERCE THE VEIL Collide With The Sky
SLEEPING WITH SIRENS If You Were A Movie, This Would Be Your Soundtrack

Reissue
OF MICE AND MEN The Flood

Top Gig
FEARLESS VAMPIRE KILLERS Guilfest

Highs
My Chemical Romance release new songs
Black Ops 2
Avenged Sevenfold 'Carry On'
The Killing Is Dead Tour (Fearless Vampire Killers and The Dead Lay Waiting tour together)
You Me At Six's Wembley Arena show

Lows
Gangnam Style
The death of Mitch Lucker
One Direction (their existence is bad enough; must I go on?)

Watch Out 2013!
Fearless Vampire Killers and Marmozets...I think 2013 will be a big year for those bands.

Phil Berisford
Top albums
STONE SOUR House of Gold & Bones Part 1
Slipknot's better half return with superb album roll on part 2
SHINEDOWN Amaryllis
Nothing can stop the mighty Shinedown
10 YEARS Minus The Machine
US band that are virtually unknown in the UK deserves your attention
DEVIN TOWNSEND PROJECT Epicloud
The bonkers Devin Townsend's latest masterpiece, thanks Jason
GOTTHARD Firebirth
Rising from the ashes after the tragic loss of Steve Lee - a grower
Honourable Mentions
Demon Unbroken -A big welcome back to Stoke's finest
Linkin Park Living Things - Mixing it up againa return to form
Halestorm The Strange Case Of - Lzzy and co are going places
Kamelot Silverthorn - Improvement on Poetry for the Poisoned with new vocalist Tommy Karevik blending in superbly
Jimi Jamison Never Too Late - A wonderful return to the sound of Vital Signs
Reissue
Blue Oyster Cult Complete Columbia Albums Collection
Only a US release to date but Amazon have a UK release date showing of 14th January
Top Gigs
Firefest IX
Superb event - where else can you see Fiona, Gotthard, Tyketto, Ten, Stage Dolls, Royal Hunt, Lillian Axe, Robin Beck plus the rest!
Highs
My wonderful daughter passing her entrance exam for Newport Girls High School.
Lows
Continued downturn in quality of Classic Rock magazine. RIP John Lord and Mark Reale (Riot).
Watch Out 2013!
How about a new Blue Oyster Cult or even a new Styx album?

---
Where are they now?
Every year our reviewers give the heads up about an artist/band they have higher hopes for...here's what they said in 2011...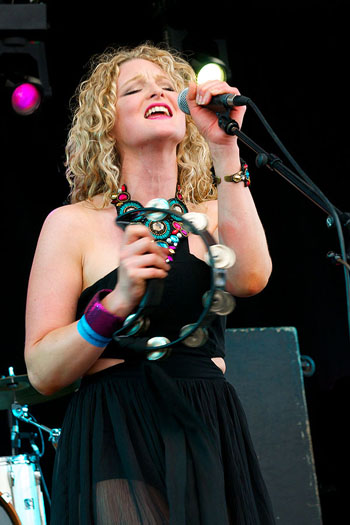 Photo: Bob Singleton
HEATHER FINDLAY (Pete Whalley, Andrew Lock)
One of the best female voices in British rock Andrew Lock
Heather is readying her first own-band album and contributed vocals to the Rob Cottingham (Touchstone) solo album.
TOUCHSTONE
This band have been delighting their audiences this year and are growing in confidence. David Randall
A tour with The Reasoning in October and a date in April 2013 in the inaugural HRH Prog event.
THE TREATMENT
An unadventurous choice as they have major label backing, but I was blown away by the talent and old school swagger of the young Cambridge-based band. Andy Nathan
UK tour dates in December with Thin Lizzy.
VIRGIL & THE ACCELERATORS
Virgil is the most intense young guitarist I've seen all year and his brother is Keith Moon reborn on drums...Pete Feenstra
Several UK dates this year but no big breakthrough. Key supports in 2013 should help (Uriah Heep, Michael Schenker, Johnny Winter).
THE ANSWER
Great band, think they have to make serious inroads this year. Noel Buckley
New album deal with Napalm Records after 2011's 'Revival' re-booted their onward progress.
RIVAL SONS (Bill Leslie, Nikk Gunns)
Great band with a healthy nod to Led Zeppelin. Nikk Gunns
Well received album 'Head Down' and tour and 'Best New Band' in the 'Classic Rock' magazine 'Roll of Honour'. Need we say more...