Welcome!
You're in the archived section of our website. You can navigate to all our stuff from here but you may also like to see things as they are today by clicking here
Get Ready to ROCK! (GRTR!) soft-launched in the autumn of 2002. We quickly became the web destination for classic rock - news, reviews and interviews.
How does GRTR! differ from other classic rock websites?

- GRTR! actively promotes new and upcoming artists as well as the mainstream.
- GRTR! reviews represent the best in online rock journalism: balanced, informed and entertaining
- GRTR! has a core of top class photographers who enhance our news and reviews with their work
- GRTR! offers a dedicated radio channel available for 18 hours a day, 7 days a week) You'll find us in iTunes, on smartphones, and on many standalone (wi-fi) radio sets.
- GRTR! offers special podcasts showcasing new, upcoming and established artists. You'll find us in iTunes and many podcast directories.
- GRTR! offers a unique breaking news section and regularly updated news home page: we don't aggregate news from other sites.
- GRTR! offers excellent coverage of death, extreme and metal genres in a specialist section.
Developments in 2007 included podcasts, a weekly internet radio show, a promotional CD, and sponsorship of the Cambridge Rock Festival.
In 2008 we launched our dedicated internet radio channel playing 'music you want to hear...'
---
Get involved!
>> Contact us
>> Advertise
---
Contributors
They burn the midnight oil, trash CD players, and walk around in a permanent stupor...they are...
Jason Ritchie (News & Reviews Editor)
Getting the music out there ...

Jason's classic rock 'Newswire' started in June 2002 and grew rapidly, ultimately absorbed in his GRTR! interests. Since 2002 he has been the major contributor to GRTR!
When not writing reviews and conducting interviews he finds the time to have a normal family life. "My wife thinks I am mad, that I keep ranting on about the latest great song I've heard, but she is a star and an inspiration."

I love all forms of music (well bar dance and most jazz) and for me it's the melody that counts. If a song has a strong melody than I am hooked! That said I have always had a soft spot for melodic rock/AOR from the late 70's/80's greats such as Journey, Survivor, Styx, Kansas, Night Ranger, Lillian Axe, Bon Jovi, Magnum and REO Speedwagon through to the 90's bands like Harem Scarem and Crown Of Thorns.
Right now there are some wonderful new bands harking back to the 80's sound but with modern production values like Brother Firetribe, H.E.A.T. the Poodles and Wig Wam.

I love music, always have, and I thought I'd follow my dream of writing about music and hopefully some other like-minded souls would enjoy it as well. For me GRTR! is all about getting the music known and out there for people to hear and enjoy.

Favourite bands: Queen, ELO, Judas Priest, Magnum & Journey.

---
David Randall (Managing Editor)
Fed up listening to Top 40 Radio ...

David contributed features about Focus to 'Record Collector' magazine, coordinated two tours for Jan Akkerman, and authored 'In And Out Of Focus - the music of Jan Akkerman and Focus' in 2003.
Launching GRTR! in 2002, he built on his experience gained with the online music retailer The Music Index and in web management, including various artist and label sites.
He has been heavily involved in launching Get Ready to ROCK! Radio, the online radio channel and has developed the programming to complement the website content at Get Ready to ROCK!
"I get fed up listening to Top 40 or formula-based radio, GRTR! Radio aims to cover a broader spectrum but still under the classic rock banner. Listeners like to hear familiar artists, but we're offering their less familiar output as well as giving an outlet to new, independent and the established artists who don't always get an airing on conventional radio."
Favourite bands: Europe, Focus, Marillion, Magnum, Jethro Tull.
David also contributes 'Assume The Position' to GRTR! Radio.

---
Peter Muir (Commissioning Editor)
Looks like Bob Harris' Dad...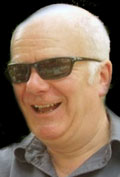 Peter has a background in PR and record company management and promotion. Blinded by the broadcasts of John Peel and Bob Harris as an impressionable teenager (though he now looks old enough to be Bob's father), he eschewed a career in academia and started collecting shed-loads of vinyl (the albums nobody ever seemed to want at the time) in the 70s and the passion remains undiminished.
"Peel in particular opened up new perspectives about music and thwarted the dictates of fashion as far as I was I concerned," he says.
"Of course, the outcome is an eclectic taste so I'm your man for folk, rock, blues, jazz...erm the lot really."
Pushed into a corner on this one, he admits a fondness for 60s/70s Brit prog: "the more obscure the better!"
The ongoing rash of reissue output in this field alone has been keeping Peter busy of late. "You would think the job is done by now but I keep watching the skies. There is still plenty to still to bring back to today's audiences."
Interests outside of the music field include swimming and drinking wine (but never at the same time).
Favourite bands: How long have you got? But the ones that keep coming back in no order of preference include Van der Graaf Generator, Kevin Ayers, Genesis, Steve Ashley, Savoy Brown, Trees, Elbow, Karine Polwart, Spirit, Dawn Of The Replicants ("I must get round to writing about them"), Eleanor McEvoy, David Ackles, Led Zeppelin, Atomic Rooster, Bridget St John, Bert Jansch, Neil Ardley.
Peter also contributes 'The Progressive Fusion Hour" to GRTR! Radio.

---
Pete Feenstra (Features Editor)
Still clinging on to good music ...

Pete is our resident blues to rock expert and was born in 1954 in Rotterdam. Got into music in 1963 after seeing Alexis Korner on Five O'Clock Club with Ollie Beak, and then the Beatles came along!
Pete bought his first three singles for 'six and eight' each by The Beatles, Billy Fury and The Tornado's, and subsequently got into Prog rock, via Groundhogs, Jethro Tull, Man, Zappa and all things West Coast.
Graduated in Politics and literally hit the road with advent of Punk. Ended up promoting in Middle East, Goa Beach, and Denmark, came back to Britain in 1979, and with not a guitar hero in sight became a blues fan.
Started promoting live music as a living as part of a mission to keep alive Real Music, or something akin to quality.
Pete says, "I extended my early writing efforts to freelancing for Music Week, Folk Roots, Jazz Journal, The Stage, and all manner of Blues publications and then edited my own magazine Real Music for two years." He has contributed liner notes to over 60 albums.
In the eighties, Pete became a theatre booker in West London and then the in-house promoter at The Shepherds Bush Empire, Mean Fiddler and Shepherds Bush Bottom Line, in the mid 90's, "before stupidly becoming an independent promoter and a sometime, eh hem, A&R and PR person for Mystic Records."
8 years later, still clinging on to good music, overpriced bands and an ageing audience. Supposedly writing Roger Chapman's biog. Here's to the future.
Favourite music: Too many to list but including Frank Zappa, Man, Walter Trout and newer stuff like Blanche, Beth Gibbons, plus maybe Patti Smith, Amon Duul and say Jacky Leven... and any strong song writers, great performers (Chapman) and of course innovative blues.

---
His favourite font is Trebuchet MS ...

Stuart Hamilton has been working freelance for longer than he cares to remember, beginning with fanzines, then moving on to websites, most recently as Editor of MetalUK, also reviewing and interviewing the likes of Bernie Marsden, Danny Bowes, Tony Clarkin and Ray Wilson.
He has also written on a wide variety of music for publications like Record Collector magazine, Colossus, Darker Than Blue, Acid Dragon and others.
Born in Edinburgh, lived and worked all over the place, Stuart is one of that band of failed musicians who ended up writing about it instead of doing it. He is still running several web sites and a small record label and distribution service that mainly focuses on psychedelic and progressive rock, although the odd crusty punks have sneaked in there, from time to time.
First album bought was 'If You Want Blood...', by AC/DC, aged 13, and it was all downhill from there. Loved the NWOBHM, which I was the perfect age for, then worked my way back. Also loves southern rock and boogie, oodles of country rock, but still finds time for kicking it out to modern metal like Arch Enemy, Moonspell and any mad goth with a female singer. Refuses to regret his glam past, and still sings the praises of LA Guns, Love / Hate, Cinderella and Pretty Boy Floyd to anyone who hangs around too long.
He has few interests outside music but pizza, Hibernian football club and CSI (Las Vegas, New York but not Miami) fill out the few remaining hours.
His favourite font (and he wants you to know this) is Trebuchet MS (Western). The photograph shows Stuart and his adoring fan (singular).
Favourite bands: Hawkwind, Motorhead, Allman Brothers Band, Deep Purple Mks 3, 4 and 6, Lynyrd Skynyrd and Atomic Rooster.
Stuart also contributes to GRTR! Radio - his popular 'Rockin' The Blues' and Profiles shows.

---
John Stefanis (Metal Editor)
Saw Rotting Christ in a back yard ...

John grew up in Kalamaki a south suburb of Athens which was famous for many things, but Heavy Metal was not one of them. During the 80's Heavy Metal was not that popular in Greece, especially amongst the Greek authorities who would do almost anything to get their hands on a person with Bullet belts and a Possessed T-shirt.
John is a veteran of the Greek underground Metal community. "I remember that the first time I saw Rotting Christ they were performing in the back yard of my high-school in front of 50 people!!" I worked for 2 years in a Radio Station. "Heavy Metal Randez-vous" was on twice a week. I also worked for 2 years in Rock City, the biggest CD store for Metal Music in Athens." John also did a spot of dee-jaying at the Metal Club "Xoris Anasa" (Breathless).
John says: "Music is my true "companion" throughout the years and one of the most important things in my life."
Favourite bands: Morbid Angel, Kreator, Pestilence, Burzum, Rush, Kansas, Saxon, Judas Priest, Queensryche, Fates Warning, Dream Theater

---
Billy James (U.S. correspondent)
The artist aka Ant-Bee ...
As an author, Billy James has written several critically acclaimed and best selling books, with various reprints and versions in different languages:
No More Mr. Nice Guy - The Inside Story Of The Alice Cooper Group (with Michael Bruce), Lunar Notes - Zoot Horn Rollo's Capt. Beefheart Experience (with Bill Harkleroad), An American Band - The Story Of Grand Funk Railroad, Necessity Is - The Early Years Of Frank Zappa and The Mothers Of Invention (with the original Mothers members), Beyond and Before - The Formative Years Of YES (with Peter Banks) and The Road Goes On Forever - The Continuing Story Of Todd Rundgren vol. 1, The Dictionary Of Rhythm (unpublished, yet endorsed by Frank Zappa, Robert Fripp, Bill Bruford, Steve Vai, Don Prestpn etc).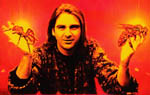 He is currently completing vol.2 of his Todd Rundgren biography for Golden Treasure Publishing, U.S.
As a musical artist, James record under the guise of ANT-BEE and has several albums out featuring the likes of the former Mothers members, original Alice Cooper Group members, Daevid Allen (GONG).
The newest ANT-BEE album, currently being recorded, entitled Electronic Church Muzik, along with aforementioned musicians, also features Peter Banks (YES), Jan Akkerman, Gilli Smyth (Mother Gong), Napoleon Murphy Brock (Zappa), Zoot Horn Roolo and Rockette Morton (Capt. Beefheart) and Moogy Klingman (Utopia) to name a few.
Billy James also runs Glass Onyon PR, a full line publicity company. Some of his clients are Kevin Godley and Graham Gouldman (10cc), Wishbone Ash, Mark Volman (Turtles, Flo&Eddie), Vanilla Fudge, The Grande Mothers, The Lizards (ex-BOC/Rainbow), Don Preston and many more.
Billy also contributes to GRTR! Radio with the "Glass Onyon" sequence as part of "The Eclectic Mix".

---
Got a Stacia fixation...
Born in the '50's, raised on rock in the early '70's. Pete cut his teeth on gigs by the likes of Bowie (seeing an early Ziggy gig at a small Liverpool club at the tender age of 16 was mind blowing), Alice Cooper, Bad Company, Queen ,Santana, Thin Lizzy, Budgie and the like.
If they played Liverpool, there was every chance he saw them. He has lost count of the number of times he saw classic Hawkwind (predictably until the departure of Stacia).

Passionate about music then, and passionate about music now.
And a particular 'soft spot' for anything with a decent female vocal - Carole King, River City People, Pat Benatar, Sheryl Crow, Eleanor McEvoy and many more.
Favourite bands: Thin Lizzy, Alice, Fleetwood Mac, Led Zeppelin, Queen and U2.

---
His Dad once toured with Genesis...
Joe Geesin has been working freelance for Record Collector magazine since 1993. He has interviewed Ian Gillan, Cozy Powell and Uriah Heep amongst others and contributed nearly 200 reviews.

Born in London, raised in Sussex, Joe's father is a musician who's worked with Pink Floyd, Roger Waters and Pete Townsend and once toured with Genesis.
First album bought was 'Approved By', by The Motors at the tender age of 10 years old and he still loves it! Says Joe, "I got into hard rock when a friend lent me Rainbow Rising."
Interests outside music include Rugby (a keen player), cooking, reading and wine.
Favourite bands? My main loves cover late 60s blues rock (eg Savoy Brown) through old school rock (Purple, Heep, Priest, Sabbath etc), blues hard rock (Foghat), Molly Hatchet, NWoBHM (esp Samson), New Wave Metal (Motorhead, Gillan) and up to late 80s.

---

Nikk has writing reviews and interviews on and off for 16 years, mostly for fanzines and internet articles. He also fronts the band 'Reloaded' and before that spent 8 years fronting 'Flame.
Says Nikk, 'I have also been seen from time to time in promo videos and adverts and can be found doing a request show on Radio Mount Vernon, our local hospital, in London every Tuesday night.'

---
"My favourite genre of all is probably melodic rock and AOR..."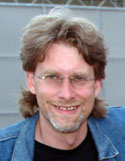 I've been a lover of rock music for over 25 years now and it has provided me with an endless source of enjoyment and lasting friendships. Gig-wise, I've never looked back since first going to see Status Quo's so-called End of the Road tour in 1984 at Crystal Palace FC (who represent my other main interest in life!) Some would say my hairstyle hasn't changed in the intervening quarter century either!

My favourite genre of all is probably melodic rock and AOR, and I look forward to festivals such as Firefest like a kid on Christmas Eve. In 2000, frustrated at being unable to see classic American bands like Journey, Boston, Foreigner, Styx and REO Speedwagon, I headed off to summer festivals in the USA, and have been back nearly every year. It proved a life-changing experience in every sense, but that's another story….

It was also after seeing shows in the States in 2005 that I got involved in GRTR! I was boasting about them Jason Ritchie at Stripes Bar in Brentford and, generously putting aside his envy, he encouraged me to review the shows for the website.

I have always loved language and writing and I hope my contributions to GRTR! successfully communicate my passions.
My tastes cover a wide range of classic rock: long-time favourite bands include Wishbone Ash, Thin Lizzy, UFO, Bon Jovi, Def Leppard, Magnum, Whitesnake, Deep Purple, Uriah Heep, Lynyrd Skynyrd, Bad Company and a whole host of other well-known and obscure bands.

---
Noel Buckley (Chief Photographer)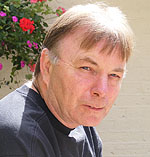 Noel was born in Ilford in Essex. "I was lucky to have a sister nine years older than me, so my early memories of music was listening to bands like The Beatles, The Searchers and Sir Cliff".

Noel got into rock music in about 1971 after seeing Status Quo live at the old Marquee Club in Wardour Street. From there one thing led to another and he ended up working as a roadie for Stray...

He took up photography in about 1980, and attended many courses finally ending up at Waltham Forest Tech studying under Michael Lee.

After years working freelance, local paper, weddings etc, he started photographing bands about 10 years ago. Since then he's photographed bands at both ends of the musical spectrum...from Blue to Iron Maiden.
Noel's work has been published in 'Metal Hammer' and has featured on CD covers. He's photographed Clive Burr with Iron Maiden.
Favourite bands: Stray, Warrior Soul, Thin Lizzy, Rory Gallagher, UFO, Green Day, plus to many more, too numerous to mention.
---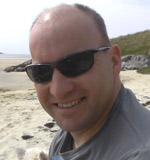 David Wilson
His children tell him to "turn it down"
I have BBC's legendary sports programme 'Grandstand' to thank for my love of rock. Sitting one Saturday afternoon with my brother, they were showing footage of some sport or other, marathon running I think, but that's not important, what was of greater interest was the accompanying music. It turned out to be 'Ripples' by Genesis. This led to my brother persuading my parents to buy the then newly released '…And Then There Were Three' and there was no looking back.

Genesis was also my first live experience, Edinburgh in 1982, again in tow with my brother, and what a show it was.
A few months later that I finally braved a gig on my own and this one really left its mark, Iron Maiden on the World Piece Tour ably supported by the excellent Grand Prix ( Edinburgh Playhouse, Friday 13th May 1983, Row K, seat 50, told you it left its mark ! )
Over the years I have been lucky enough to see all the major rock bands, apart from AC/DC for various reasons, attend fantastic festivals and meet various bands, some being absolute gents ( Ronnie Dio and Anthrax spring to mind ) and some I would rather forget ( step forward Ritchie Blackmore ! ).
Away from music, I have a wonderful wife who luckily shares my love of rock and four fantastic children who put up with their parents playing Motorhead et al, at great volume. Usually it is the parents telling the children to turn it down, but not in our household !.

Staying in Central Scotland we are only 40 minutes from Edinburgh and Glasgow which gives us great access to all the major venues, which we regularly take advantage of , so hopefully I can give you a flavour of the Scottish audiences, which haven't changed since the old Glasgow Apollo days when, if the band played well, the crowd would take them to their hearts and success was assured, but if they were bad they had to be fast runners.

Maybe that's where the marathon theme came from on Grandstand that day ?

Favourite Bands - Iron Maiden, Rush, Kiss, Judas Priest, Metallica, REO Speedwagon, Journey, Marillion/ Fish, Genesis, Slayer - in fact, anything that rocks.

---
Every year the GRTR! reviewers put together their favourite selections (albums, gigs etc) which has become a definitive guide to that year's offerings