Just witnessed your best live gig?.. send us a review!
THIN LIZZY/Quireboys
Shepherd's Bush Empire, London 17 December 2012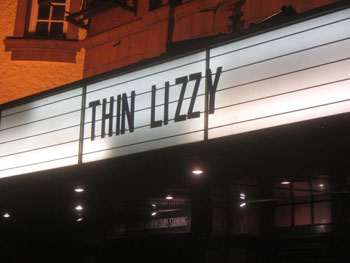 Curious goings on in the Thin Lizzy camp. After two successful years keeping the music of Philip Lynott alive with respected Lizzy stalwarts Scott Gorham and Brian Downey allied to some well chosen new faces, came the news this autumn that, having made the decision to write new material, they would no longer function under the Lizzy name.
The existing UK tour therefore became a farewell of sorts, and a number of dates were added including this London show. There was a neat symmetry for me as I always regret that the farewell of the original Lizzy at the 83 Reading Festival came months before I started gigging. However the late announcement together with the pre Christmas rush and the fact that they had already played a number of shows in the South East kept down the crowd at what should otherwise have been a packed Empire.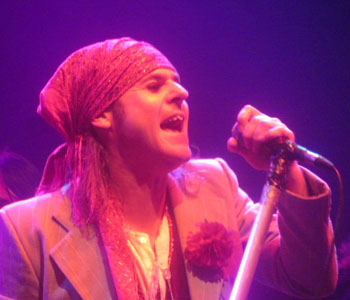 There was also a different support from the rest of the tour but I relished the chance to see the Quireboys having missed their last couple of tours, and their 45 minute set kicked off the party nicely. Opening with 'Tramps And Thieves', the never changing Spike and his laddish crew were on fine form, even if his voice sounded a bit jaded in places.
As usual, their classic 'A Bit Of What You Fancy' debut formed the cornerstone of the set, with the likes of 'There She Goes Again', 'Misled', 'Roses And Rings' which would have sat comfortably in Rod Stewart's early seventies solo career and 'Hey You' with Guy Griffin's slide guitar.

Fellow six stringer Paul Guerin delivered a great solo on 'Mona Lisa Smiled', easily the best song they have made since reforming, but the surprise of the night was a couple of new songs from their forthcoming album, with 'Too Much Of A Good Thing' having a slight AC/DC raunch and a ballad 'Mother Mary'. However, it was inevitable that Spike shouting 'what's the time', leading into his harmonica playing would have the crowd moving to set closer '7 o'clock'.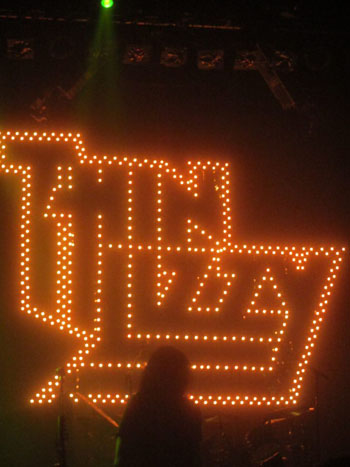 After an early flirtation with some lesser known songs like 'Wild One', this incarnation of Thin Lizzy has stuck very closely to a tried and tested greatest hits set, not to mention one which is on the short side at an hour and 35 minutes. The show is also a perfectly, if simply, choreographed one with multi coloured lighting and the iconic logo in neon above Brian Downey.
Few bands could reel off such a spectacular and instantly recognisable trio of openers as 'Are You Ready', 'Jailbreak' and 'Don't Believe A Word'. Ricky Warwick is a perfect fit, not a clone of Philip Lynott, but passionate and respectful of the great man's unique vocal phrasing, even if to put it kindly his stage patter lacks his subtlety and verbal wit.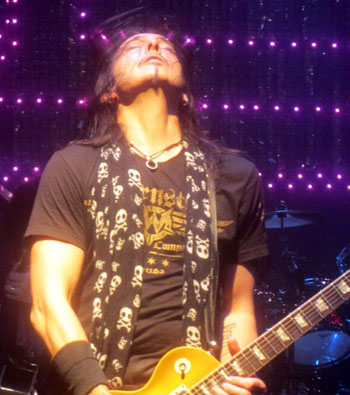 However, after 'Killer On The Loose' we did get a relative rarity in the title track from its parent album, 'Chinatown'. The guitar solos perfectly demonstrated the way former Alice Cooper guitarist Damon Johnson, the latest in a revolving door of guitarists, and Scott Gorham are a well matched team.
Bassist Marco Mendoza worked up the crowd to 'Dancing In The Moonlight', which segued into a frenetic 'Massacre', before 'Waiting For An Alibi' had the Lizzy harmony lead guitars at their finest.
A pair of longer songs broke up the set in 'Angel of Death', with very eighties style keyboards from Darren Wharton, and 'Still In Love With You' with Darren sharing the vocals in the breathy style he made his own in Dare, and great solos from both guitarists.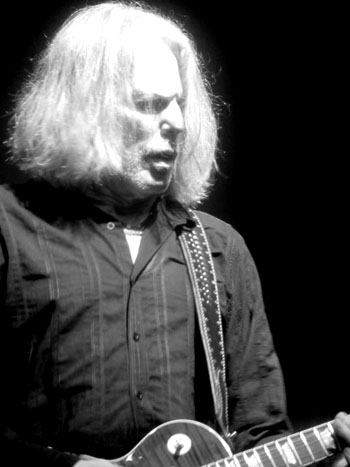 'Whiskey In the Jar', on which Damon shone, seemed to get perhaps the best crowd reaction of the night but a bigger highlight for me was 'Emerald', not always played but with a classic guitar duel concluding with an excellent solo from Damon, before we were firmly in party territory.
'Suicide', 'Cowboy Song' and 'The Boys Are Back in Town' were swiftly rattled off with a sense of joy, both on stage as the guitarists sidled up to each other as they played their twin lead solos, and on the floor which was taking on the air of an end of term disco.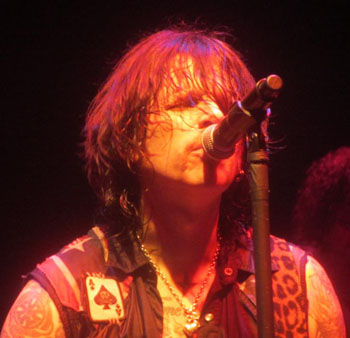 Having already seen three Lizzy shows this year, there were no surprises in the encores as Ricky got the balcony to stand up for Phil and Gary Moore during the audience participation part of Rosalie, before the brilliant celtic themed guitars of 'Black Rose'.

As the night drew to an end I reflected that at no time did it have the feel of a farewell show that I had been expecting and indeed Ricky Warwick on a couple of occasions hinted that they would be touring next year as Lizzy. Whatever the future holds, this line up, far more so than the John Sykes-led version that previously trod the boards, have done the legacy of one of rock's greatest bands proud.


Review and photos by Andy Nathan
---