Just witnessed your best live gig?.. send us a review!
TENACIOUS D, Manchester Apollo 10 June 2012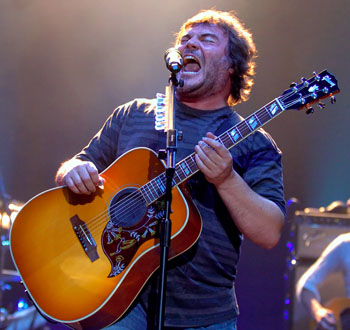 Jack Black and Kyle Gass walked on to the stage at the sold out Apollo just hours after taking the main stage of Download.
They slowly removed their glowing cloaks and stood with heads bowed down in front of a 20 foot inflatable Fenix.. shaped just a tad like a penis. This band have come to rock hard!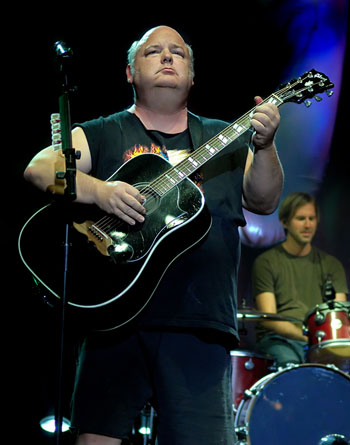 Jack Black wants to show this crowd tonight he has more to his bow than just being a so called A list actor with the likes of King Kong, Gulliver and School of Rock to his credit
The crowd cheered 'Tenacious D' 'Tenacious D' at the top of their lungs as the band rip into all their MTV favourites including 'Senorita', 'Deth Starr', 'Classical Teacher', Roadie' , 'Rock is Dead' and many more to keep this Manchester crowd on their feet and on their knees.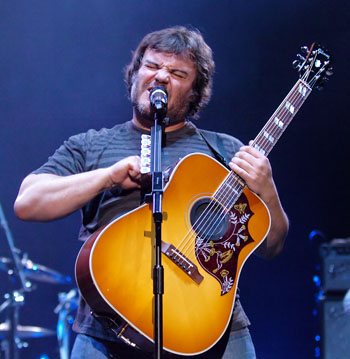 Black and Gass are more than just an novelty act, Jack Black has a rock voice to die for and in the vein of school of rock plays some face melting solos.
The backing band are made up of some of the best session musicians around not missing a single beat or timing of Jack and Kyle's songs.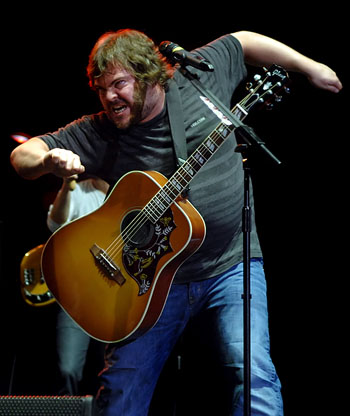 Crowd-favourite 'F**k Her Gently' starts off quiet then builds into a heavy metal anthem then as the show draws to an end its time for 'Tribute' - a song that should be up there with all the classic rock songs...even the seated fans were on their feet singing the lyrics word for word with Jack...
The band's album sales may not be anything to shout about, but this band could give many a cock rock band around today a good run for their money.


Review and photos by Steve Goudie
You can use the direction keys on your keyboard to navigate easily through the photo gallery
---