Just witnessed your best live gig?.. send us a review!
RECKLESS LOVE, Barfly, Camden Town, London
18 October 2012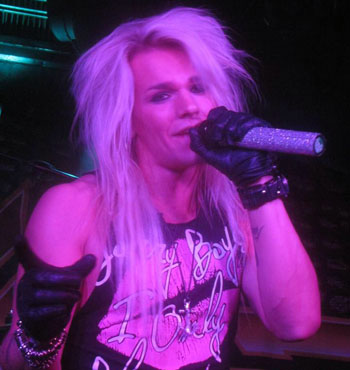 Finnish glam rock revivalists Reckless Love have been regular visitors to these shores over the last two years, and on their longest tour to date have revived the forgotten tradition of the residency.
Every Thursday for a whole month, they have been playing the 200 capacity Barfly, where they made their UK debut in 2010 before progressing to bigger venues. This has allowed them to vary the set from gig to gig including playing a few covers by bands that have inspired them.
As always seems to be the case with Barfly shows full value for money was given with two well chosen support acts. High Wycombe youngsters The Wild Lies made quite an impact on me with an enthusiastic set of Americanised melodic hard rock reminding me in places of the likes of White Lion and Firehouse.
With singer Matt James confident and with a good vocal range, and some strong songs like 'Stone Cold Love', 'Take Me Higher' and 'Relive the Ride', they can be added to the likes of 'Summers' and 'Night By Night' as young melodic rock bands to keep an eye out for.
Black Rain brought more experience and stage craft to the party, not to mention a heavier glam sound that called to mind early Motley Crue and WASP with a touch of Backyard Babies punkiness.
Proving there is more to French popular music than Johnny Hallyday, this was accompanied by a striking image with extravagant 'barnets' and lead singer Swan covered in tattoos including 'foxtrot oscar' (expletive deleted) across his stomach.
Despite an impressive opening in Need My Doctor, the songs were not as strong, epitomised when a souped up cover of 'Twist and Shout' was more memorable than what had gone before.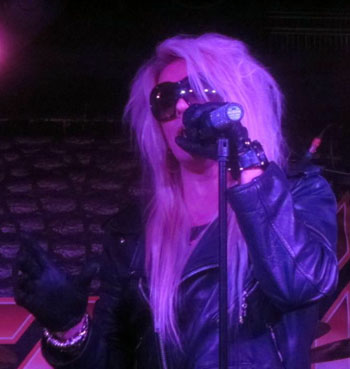 The small room was packed to the gills when Reckless Love opened in surprising fashion with Led Zeppelin's 'Immigrant Song', not a song you would automatically associate as an influence, before moving onto traditional favourites like 'Badass' and 'Born to Break Your Heart'.
Singer Olli Herman, whose obvious self regard is easy to forgive, was in his element, constantly on top of the monitors to whip up the crowd, who were going crazy to 'Beautiful Bomb'.
I was worried they may have thrown one of their classics in too early but need not have worried as the momentum was sustained with the DLR era Van Halen-esque 'Feel My Heat', and the catchy 'Dance' and 'Dirty Dreams', the latter coming over as a mash up of Cutting Crew's 'I Just Died in Your Arms' and Tigertailz's 'Love Bomb Baby'.
They even played a new song, 'Push', although for me it had a tad too much of the dance feel which crept into some of the songs from their last album 'Animal Attraction'.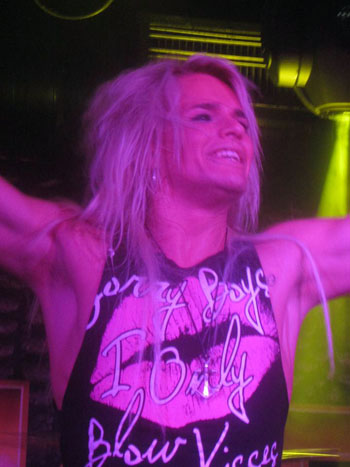 Talking of which, the title track was rapturously received with the crowd providing mass backing vocals, while an insanely catchy trio of 'Back to Paradise', 'Radio' and 'Wild Touch' had the crowd constantly jumping up and down and punching the air to great songs reduced to their bare essentials.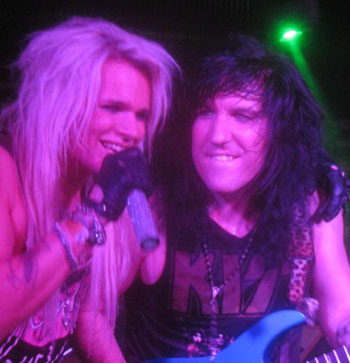 Olli joked that the difficulty in making their way through the crowd to a cramped dressing room made the encore charade pointless, so it was straight into a cover of Thin Lizzy's Jailbreak which was surprisingly respectable, especially with only one guitar to play with from the ever excellent Pepe, then the glam rock meets Ibiza Hot had the place shaking to its foundations and 'One More Time' was almost as riotous.
You can question the fun-loving Finns' originality, but their great songs make for a party atmosphere, which in a sweaty venue like this was even more enjoyable than ever.

Review and photos by Andy Nathan
---