Just witnessed your best live gig?.. send us a review!
PAUL RODGERS/Deborah Bonham
The Venue, Chichester 31 May 2012
Paul Rodgers returned to The Venue in Chichester to perform his only UK date in 2012. All proceeds from the show would go to The Racehorse Sanctuary & Rehoming Centre, a self funded charity, of which Paul and his wife Cynthia are Patrons.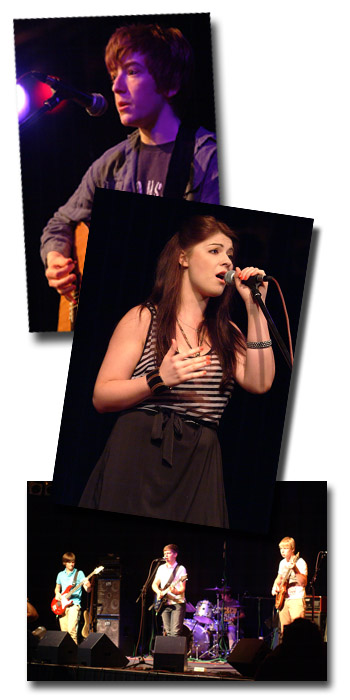 The evening started with Sub Faction, a local band who by the look of them, couldn't have been more than 14. We were treated to two songs from the lads and like the next youngster on stage, Tom Wright were both applauded with great warmth.

Next up, a young Bulgarian singer Llona accompanied by Tony Moore (ex-Cutting Crew) on guitar. She sang about 1966, and in the year of Euro 2012 this could be a good omen.

As The Racehorse Sanctuary works closely with children's groups, it was great to see these kids on a big stage, an experience I'm sure none of them will forget.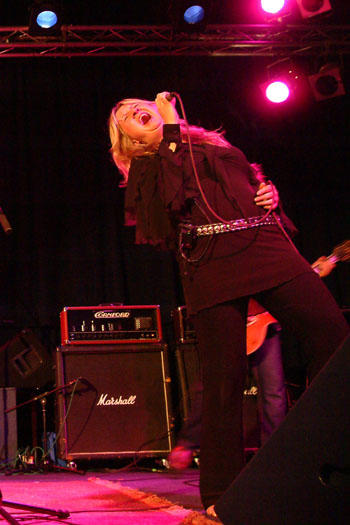 Deborah Bonham is a star, and tonight she didn't disappoint, the lady is pure class. Kicking off with 'Shit Happens' from 'The Old Hyde' and the title track from her most recent album 'Duchess', she delivered a heart warming set, in more ways than one. Tonight's show concentrated mainly on tracks from her new album 'Spirit' hopefully to be released later this year.

Legendary Bo Street Runner John Dominic joined the band on stage adding harmonica for 'Devil' s in New Orleans', before 'The Old Hyde'. A few tears were shed tonight, this being the anniversary of the birth of Deborah's brother John.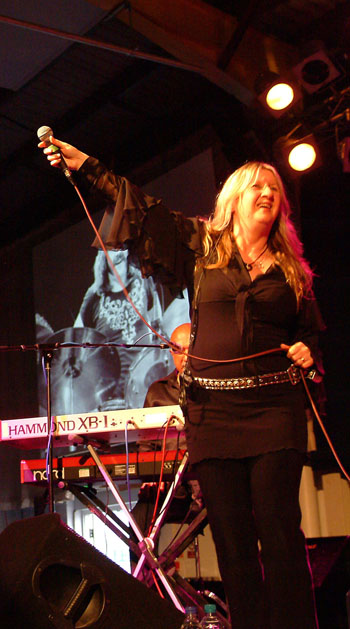 I think even Miss Bonham struggled to keep her emotions in check during this sublime song, one that tells the story of the house John built with his father (also called John Henry) for all his family on the proceeds of Led Zeppelin 2. The classic Zeppelin track 'Rock n Roll' finished off the set, surely this song has never been delivered with such passion and emotion.

If you get the chance to see Deborah Bonham and her Band live...just go!

Free, Bad Co, Led Zeppelin, Kiss and Dolly Parton were next on stage….well at least they were in the guise of auction items, expertly handled by our MC Cynthia Rodgers. Happy to report these items of memorabilia raised a lot of money for The Racehorse Sanctuary.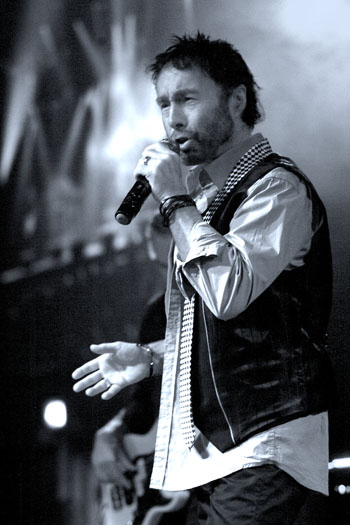 I've seen Paul Rodgers a few times over the years, but never as good as this. Maybe it was something to do with playing in a small venue, where you can taste the sweat, where you can touch the audience, in fact during 'Wishing Well' Rodgers gave the mike to a guy in the crowd to sing the chorus. Something I doubt you would see at an arena show.

Rodgers was recently asked if he would consider reforming Free for the Olympics. Without Paul Kossoff it wouldn' t be Free he stated.
He also said that only one man could play with the same feeling as Kossoff, and that's Peter Bullick of Deborah Bonham' s Band. So, following the massive success of last December's event, Paul Rodgers' band was once again Deborah Bonham's Band.

Predominantly tonight's show was about Free, and how Rodgers seemed to revel in this. From the opening chords of 'Walk in My Shadow' through to the last riff of 'The Hunter' both from ' Tons of Sobs' album this is destined to be one of those "I was there" nights.

Deborah joined Rodgers on stage to duet on 'Oh I Wept' whilst Johnny Ram added sitar to the new single 'With Our Love' all money raised from this song goes to the Racehorse Sanctuary ( www.racehorsesanctuary.org ).

For me just to hear songs I grew up with … songs like 'My Brother Jake', 'Wishing Well' 'Little Bit Of Love' - and of course 'All Right Now' - made tonight very special.

Set list: Walk In My Shadow/ I'll Be Creepin'/ The Stealer/ Be My Friend/ Ride On Pony/ With Our Love/ My Brother Jake/ Oh I Wept/ Fire And Water/ Mr Big/ I'm A Mover/ Wishing Well.

Encores…Little Bit of Love/ Can' t Get Enough/ All Right Now/ The Hunter


Review and photos by Noel Buckley
---