Just witnessed your best live gig?.. send us a review!
OLI BROWN, O2 ABC2 Glasgow
14 April 2012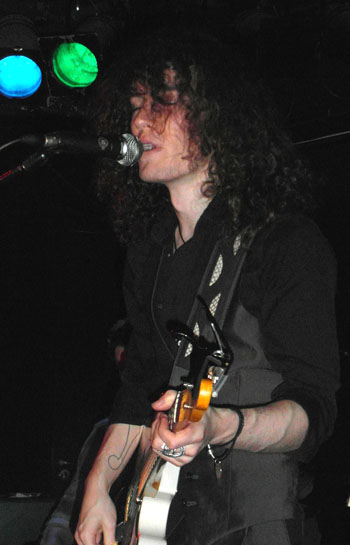 I have a new pet hate and that is venues that turn into discos, Cinderella-like, at 11pm thus meaning early curfews for gigs.
Central Glasgow venues are usually bad for this phenomenon, but tonight's was beyond a joke, which meant that I missed all of the support and only just made it into the hall for Oli's set and the gig was over and done by 9.55pm!
I may have still been picking a prime spot when Oli Brown and crew took to the stage, but my attention was soon caught when they cranked into set opener 'Thinking About Her'.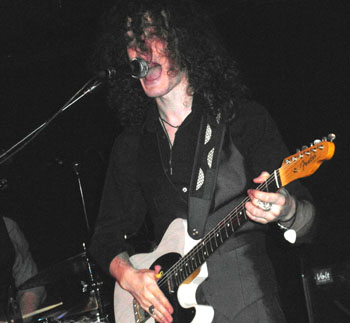 I had only heard a couple of tracks from Mr Brown prior to tonight and his guitar work on record sounded rather tasty, but watching the man live and at close quarters is mesmerising.
Whether he is playing upbeat rocking blues or more laid back slow blues, his playing is so soulful and heartfelt it would lead one to believe that he has happened across the same crossroads once frequented by Robert Johnson.
The trio, completed by drummer Wayne Procter and latest addition, bassist Scott Barnes, are a very tight unit and highlights just kept coming throughout the set.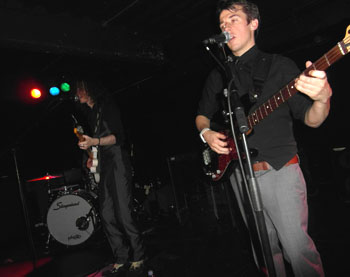 The country tinged blues of 'Evil Soul' went down a storm as did the more traditional blues of 'You Can Only Blame Yourself'. There was also a cover of the Black Keys song 'Next Girl' which fitted in well.
The song that really sold Oli to me as the real deal was 'I Love You More Than You'll Ever Know' from his forthcoming album 'Here I Am' which is a real blues 'tour de force' and showcased Brown's exquisite playing, this was classic blues at it's very best.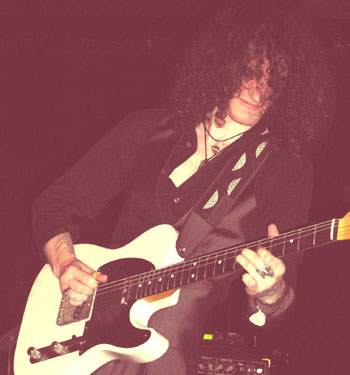 Following this he played 'Mr Wilson' which I took to be a homage to my good self, although probably not, and the set was then finished off, again in rocking style, with another new track 'Solid Ground'.
There was time though for one quick encore in the shape of 'No Diggity' from the band's first album 'Heads I Win, Tails You Lose'. Oli decided to take a stroll while playing this one, came off the stage and wandered through the crowd, happy to pose for photo opportunities and never missed a note in the process.
Having recently won a raft of gongs at the British Blues Awards and many plaudits from his peers, the future looks bright for Oli Brown and on the strength of tonight's performance I can do nothing but agree whole-heartedly. Blues at its best.


Review and photos by David Wilson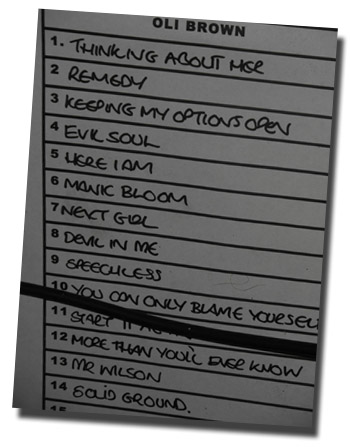 ---
Gig review (Leamington)
---