Just witnessed your best live gig?.. send us a review!
DIO DISCIPLES, The Cathouse, Glasgow
9 August 2012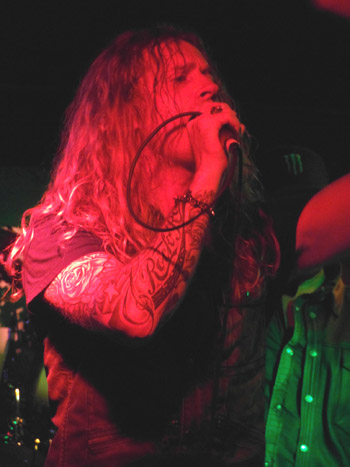 Dio Disciples have been playing festivals around Europe over the course of the summer months and found themselves in Glasgow as a warm up date before playing at the Bloodstock festival the following night. The guys were playing in the Cathouse which is a smaller venue than they played in town last year, but the more intimate venue made for a more intense experience.
On arrival I was treated to a few numbers by local rockers The Toi in support and they proved to be highly entertaining. The melodic rocking trio reminded me of Mama's Boys at their rocking best with great vocals and tasty lead guitar licks provided by Paul Healy. They played a new song called 'The One' which will feature on a forthcoming album. I will keep an eye out for the release as it could be a good one.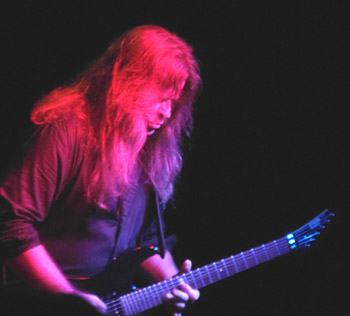 By the end of The Toi's set The Cathouse had filled nicely and the scene was set for another night of Ronnie's finest moments. A Dio Disciples gig is less about the band providing mere entertainment for the masses, they become a celebration of the life of Ronnie James Dio in which the band and crowd are as one.
From the opening chords of 'Stand Up And Shout' you knew this was going to be a gig to remember. The band, as always, were stunning, Craig Goldy's guitar work was amazing as was the powerhouse drumming from Simon Wright. It is the interaction between the twin vocalists though that really shines.
No one person can replace Ronnie so why try, with Ripper Owens and Toby Jebson each covering different parts of Dio's amazing vocal range and swapping seamlessly mid song the two do a fantastic job.
The set, as on previous treks, is chock full of Dio, Sabbath and Rainbow classics. With such an amazing back catalogue to choose from the hardest part must be deciding what to leave out.
The only change to the set was the introduction of 'Magica', which proved a popular choice. 'Holy Diver', 'Stargazer', 'Neon Knights', 'Long Live Rock 'n Roll', all were delivered with a genuine passion and received accordingly.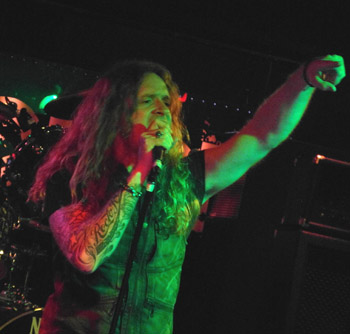 Although the crowd was not huge, the noise they generated in appreciation had the band stunned with Ripper stating that they were the loudest they had encountered on this round of gigs and they had played to crowds of 30,000+ !
The main set was rounded off with 'Heaven and Hell' again with major crowd participation and Toby and Tim swapping vocals perfectly. Encores consisted of Dio's best, namely 'Rainbow In The Dark' and the very apt 'We Rock' which rounded off an amazing night.
If you have yet to witness Dio Disciples live, I urge you to as soon as possible. This was my third DD show in just over a year and again I was blown away with their performance. The Dio legacy couldn't be in safer hands, we most definitely rocked !


Review and photos by David Wilson
---