Just witnessed your best live gig?.. send us a review!
BLINK 182, Liverpool Echo Arena 12 July 2012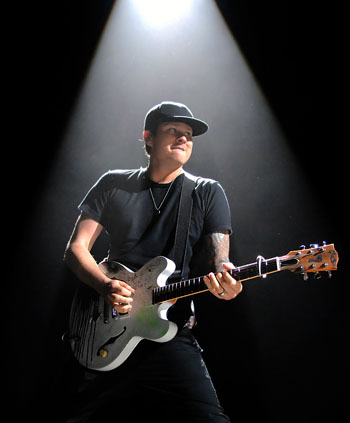 Even though it was not a packed house tonight at Liverpool's Echo Arena i was wondering whether a bunch of 40 year olds would be able to recreate the magic they once had.
And that's just what they did, the band played a 25 song set opening with 'Feeling This Before' then dive bombing into 'Up All Night' from their last album 'Neighbourhoods'.
The band' s musicianship was arguably better than it ever has been even though there was the odd backing track used only for keyboards, the band played their heart out and the fans in the arena went ape: some were not even born when Blink 182 were at their peak.
The crowd were treated to all the favourites including 'Take Off Your Pants', 'Jacket', as well as three songs from 'Enema of the State'.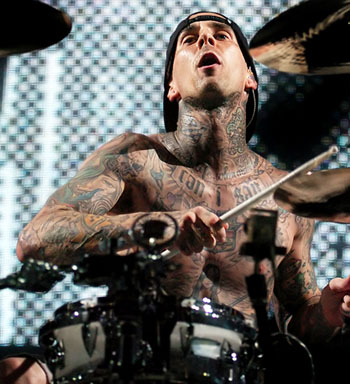 Then it was time for a drum solo by Travis Barker. I must confess to not being a big fan of drum solos but Travis made it short, sweet and yet effective.
At one point in the show Hoppus addresed the crowd and said "Someone' s smoking pot", which started the crowd cheering, though the biggest cheers of the night came when the band played one of their biggest hits 'What' s My Age Again?', then into 'Ghost On The Dance Floor' and the classic 'All The Small Things' and 'Josie' brought their set to a close.
As well as the band's die-hard fans Blink 182 have now found a new younger audience who are eager to hear all the old classics as well as the new and going by tonight's response the band still have a few years left to run yet.


Review and photos by Steve Goudie
You can use the direction keys on your keyboard to navigate easily through the photo gallery
---